Marketing activities are an essential part of any business, but they require careful planning and execution to be effective. Marketers need to develop strategies, create content, and analyze data to drive results. However, preparing these resources can be a time-consuming process, leaving little time for creative brainstorming and other important tasks.
Fortunately, AI tools are making it easier for marketers to create these resources quickly and efficiently. Technologies and ai tools for digital marketing can help automate tasks like content creation, data analysis, and campaign optimization. This frees up more time for marketers to focus on crafting effective strategies and campaigns that resonate with their target audience.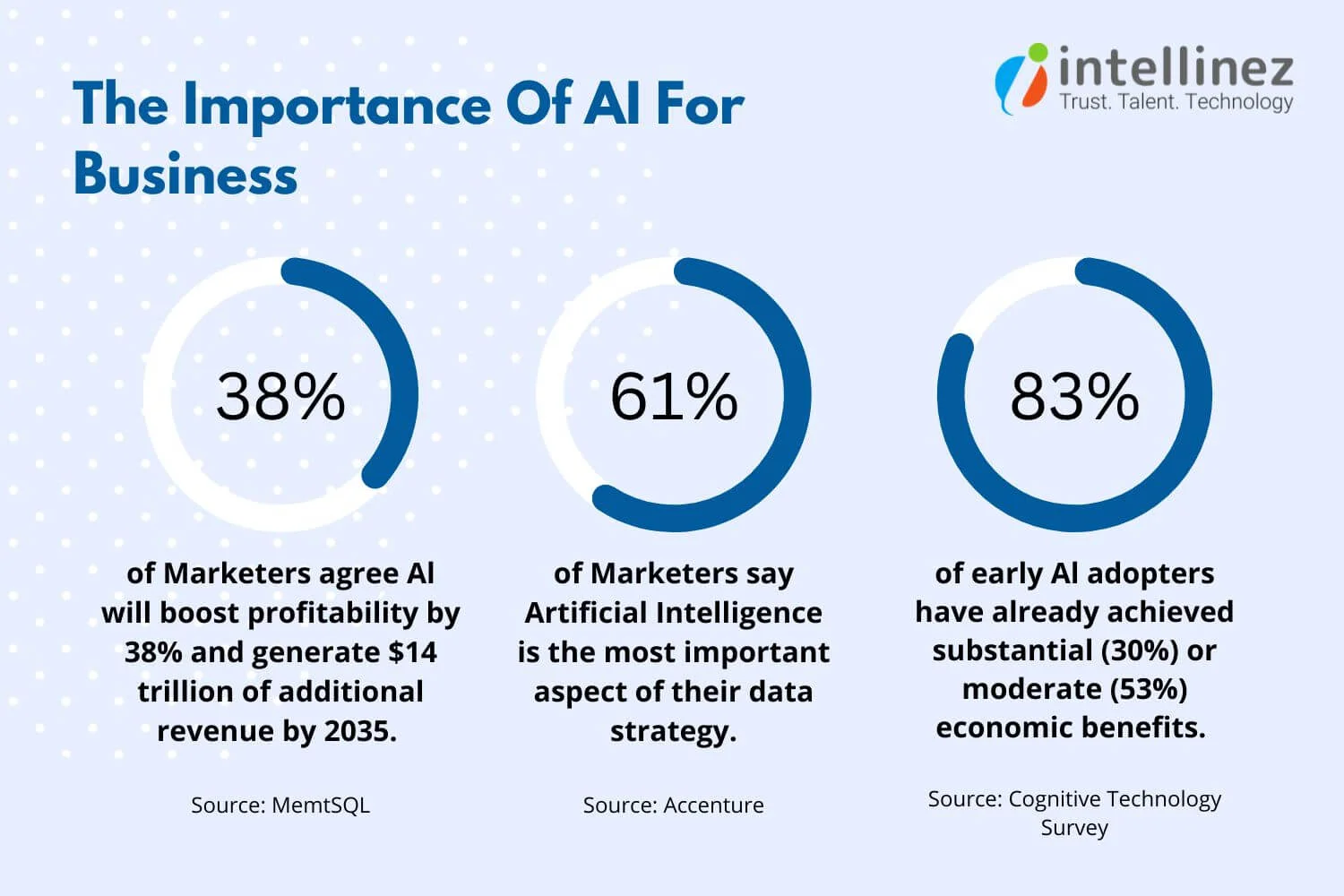 For example, AI-powered content creation tools can generate compelling headlines, social media posts, and even entire articles with just a few clicks. This helps marketers to quickly produce high-quality content that engages their audience, without spending hours researching and writing.
Additionally, AI data analytics tools can quickly process vast amounts of data, providing insights that marketers can use to improve their campaigns. This enables them to make data-driven decisions, and adjust their strategies in real-time for maximum impact.
AI Tools For Content Writing And Copywriting
AI content writing and copywriting tools help create persuasive content that resonates with your target audience. By analyzing data, they deliver high-quality content that builds stronger connections, streamlines content creation, and drives more leads and conversions.
Notion.ai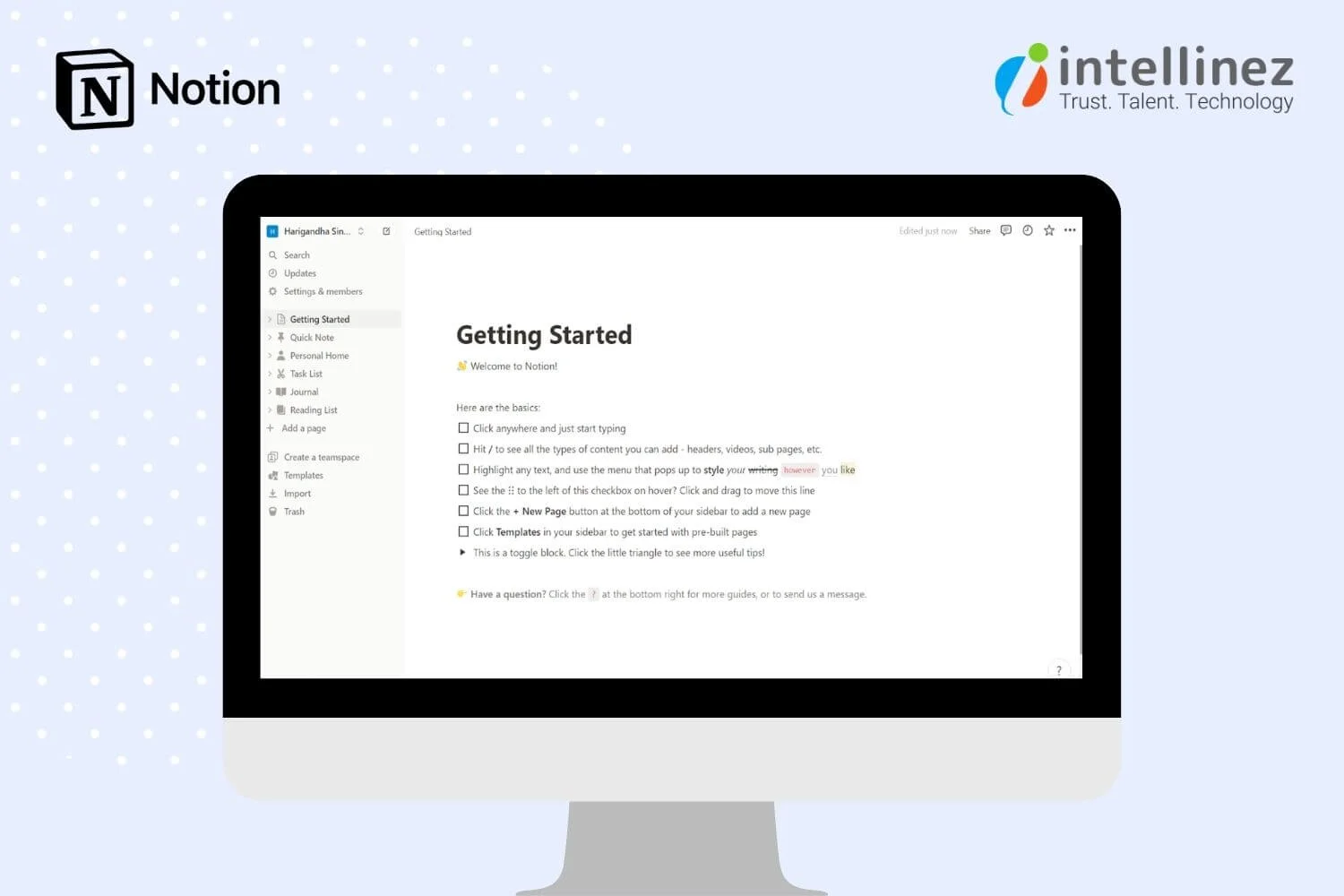 Notion is an all-in-one app that blends the features of a spreadsheet and a document with a pleasing aesthetic.
It is a built-in tool that provides advanced features like jargon elimination, brainstorming ideas, and generating complete pieces like poems and press releases. The AI tool also helps writers by summarizing articles and providing spelling, grammar, and translation services.
The app itself is free, while the premium add-on Notion AI costs $10 USD/month per user. It is particularly useful for current Notion users, marketers who are interested in experimenting with AI copy, and for anyone who needs a flexible space to manage team notes and tasks.
Quillbot
Quillbot.ai is a writing assistant that helps users with their tasks. Users can input text by typing, pasting or uploading content, and click the 'rephrase' button to use the paraphrasing tool. The free version limits users to 125 words, but upgrading to premium provides additional features such as shortening, expanding, fluency, formality, simplicity, and creativity modes.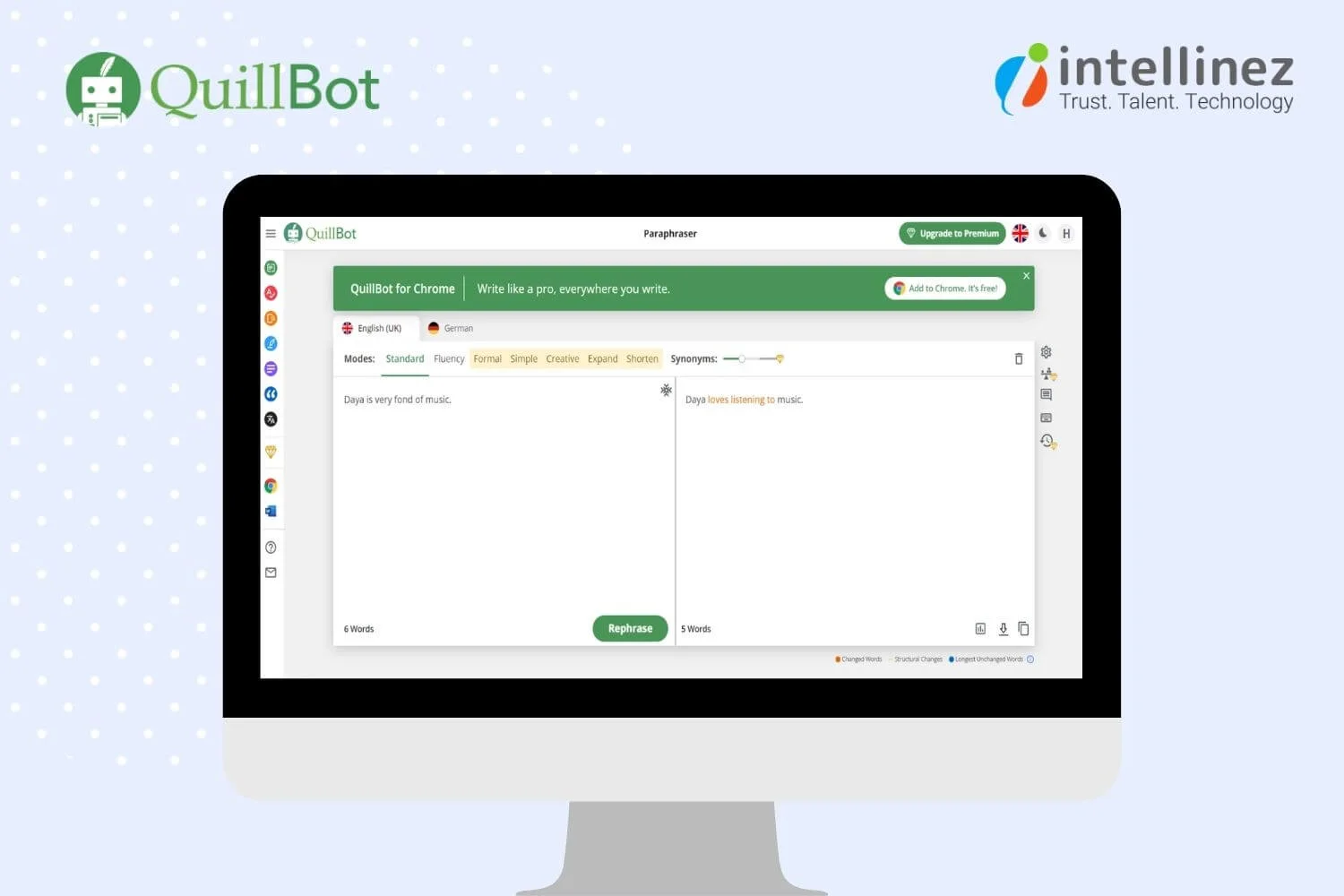 Quillbot's key features include a grammar and plagiarism checker, text summarizer, and co-writer tool. The co-writer tool allows users to paraphrase, autocomplete, check grammar, and research all in one place. Additionally, users can access sentence suggestions, citation generators, and note-taking features in an easy-to-use interface.
Pricing options include a free version, premium, and team subscriptions. Premium offers unlimited words, all paraphrasing modes, a 6,000 summarizer word limit, maximum changes with the synonym slider, plagiarism checks, recommended rewrites, tone insights, and more. The premium package starts at $8.33 per month or $99.95 per year. The team package starts at $7.50 per writer, with all premium features and additional management and billing features.
ChatGPT
ChatGPT is a powerful language model based on the GPT-3.5 architecture that offers comprehensive assistance in content writing and copywriting. With its advanced natural language processing capabilities, it can generate innovative ideas, provide research assistance, and suggest appropriate language and style to create compelling and engaging content that resonates with the audience.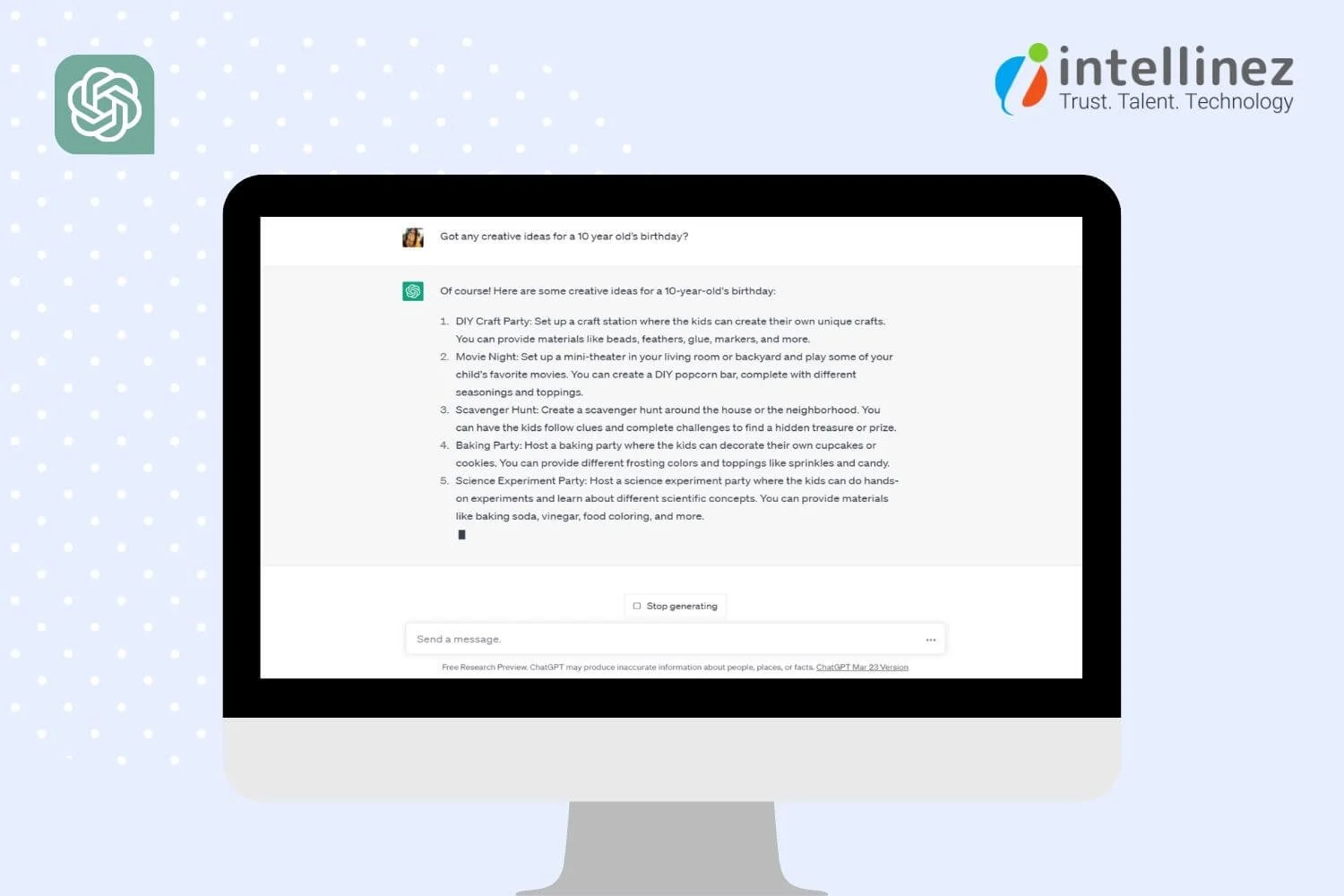 It's ability to understand context and intent makes chatgpt helpful for businesses and marketers seeking to improve their content marketing efforts. Whether it's for blog posts, articles, social media content, or advertising copy, ChatGPT can provide valuable support throughout the content creation process, making it an essential tool for anyone looking to elevate their content game.
Wordtune
Wordtune is an AI-powered writing tool that enhances the clarity and readability of your content. Similar to QuillBot, Wordtune can change the tone of your writing and either shorten or expand it. Additionally, it offers various "spices," such as statistics, facts, and jokes, to add some flair to your writing.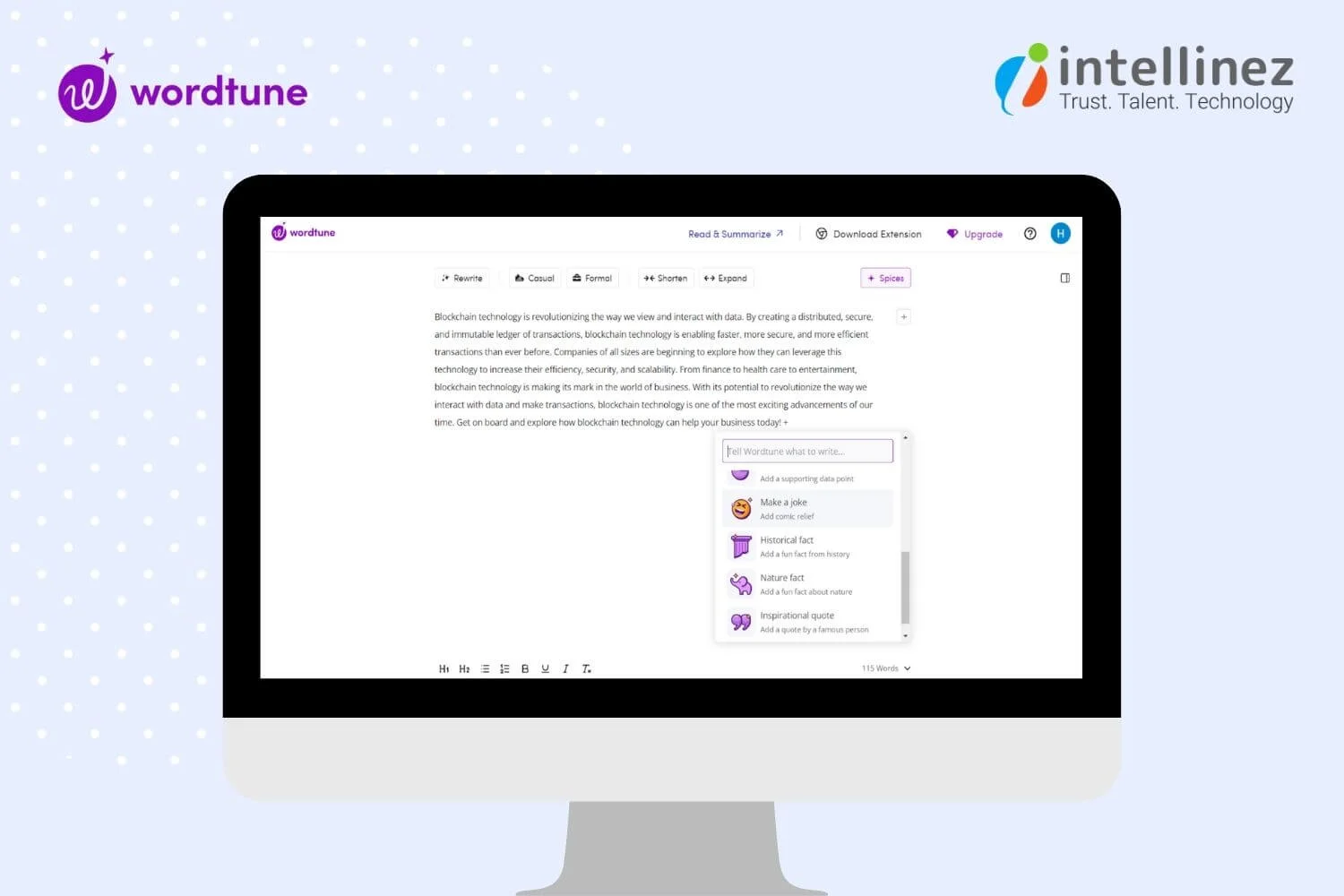 Compared to other rephrasing tools, Wordtune works naturally, retaining the original meaning and appeal of your content. It provides many options to write a single sentence, which is simply remarkable. Furthermore, Wordtune offers features such as casual or formal tones, enabling you to create the right mood for your content.
The free plan allows up to 10 rewrites per day, while unlimited access can be purchased for $9.99 USD/month. Wordtune is suitable for everyone, from freelancers to content teams, to help overcome writer's block, repurpose content, and engage your audience faster by clarifying your message.
Jasper is considered the leading AI writing assistant due to its impressive features and quality. After providing seed words, Jasper analyzes them and generates phrases, paragraphs, or even documents based on the subject matter and tone of voice.
It can create a 1,500-word article in under 15 minutes and offers over 50 AI content generation templates, including blog posts, emails, marketing copy, and more.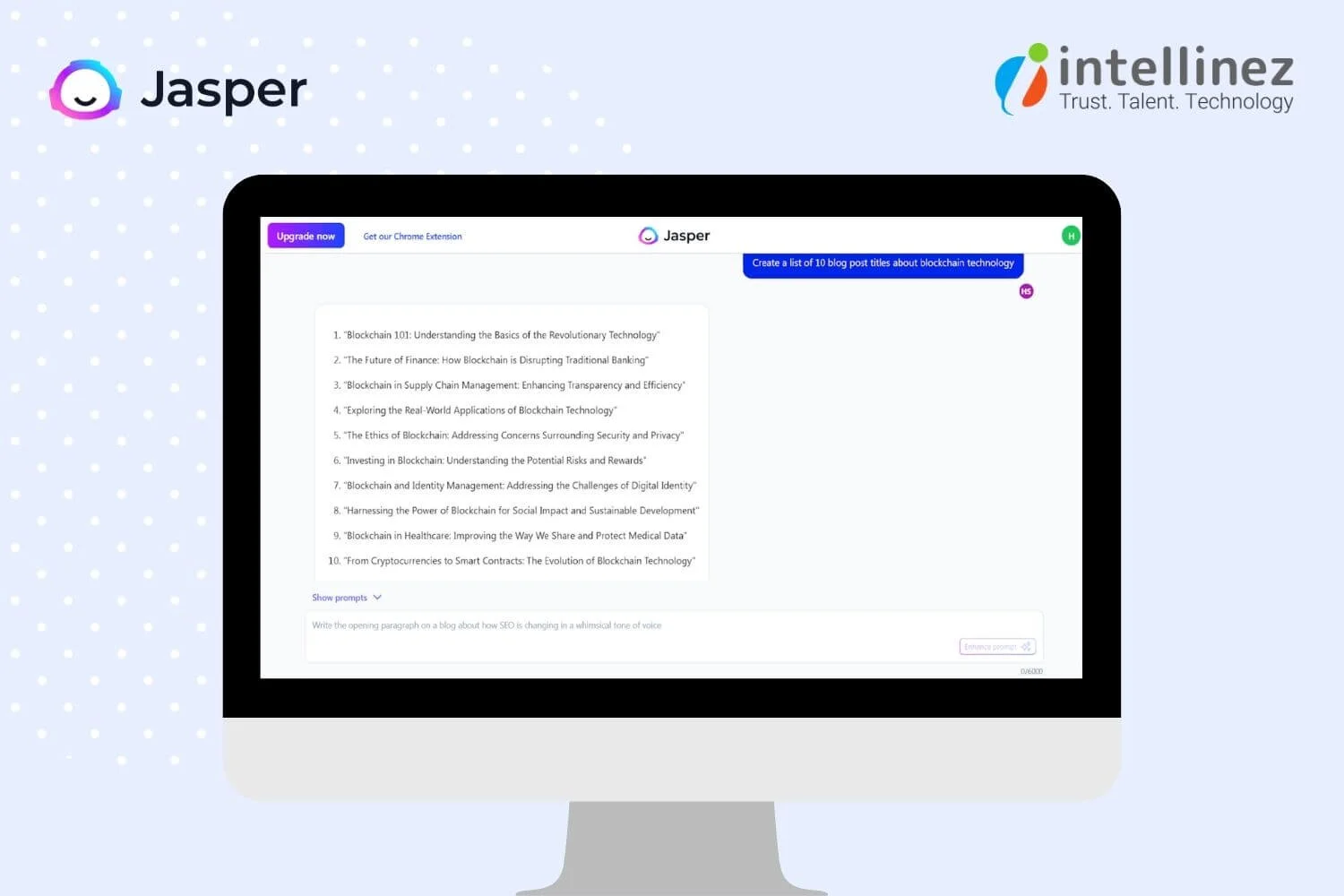 Some of Jasper's best features include support for 25+ languages, an intuitive interface, a long-form writing assistant capable of producing 1,000+ words, and the ability to identify key elements in text like pronouns, verbs, and names. Also, it provides more than 11,000 free fonts and 2,500 categories of writing styles.
AI Tools For Graphic Designers
AI tools for graphic designers can enhance creativity and productivity, helping them design eye-catching visuals that resonate with their audience. These tools streamline the design process and provide insights for data-driven decision-making.
Jasper.ai
Jasper.ai is an AI art and writing tool that generates unique images and content in seconds. With high-resolution 2k images, users have royalty-free commercial use, no watermark, and unlimited generations.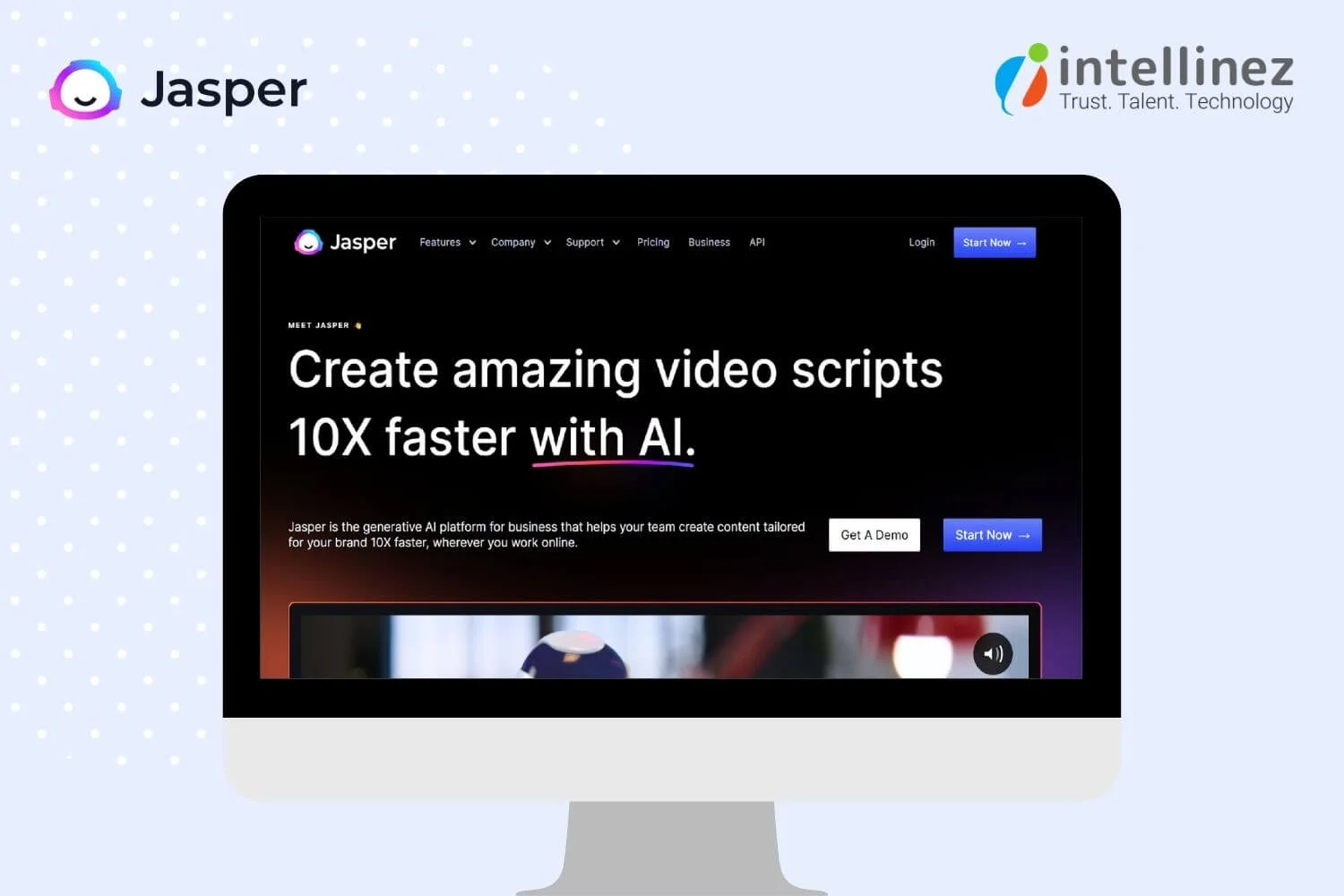 The AI art generator has been praised for its ease of use, and the writing tool can improve content and writing. Pricing starts at $24/month per user, with a 5-day free trial and custom plans available for enterprises. Users can generate up to 200 images during the trial period and own the commercial copyrights.
Jasper.ai has received positive testimonials for its image quality, and its FAQs cover topics such as pricing, image ownership, commercial copyrights, biases, and refund policies. Jasper.ai also features Boss Mode, Chrome Extensions, Business Features, Jasper Chat, and Surfer SEO Integration.
Designs.ai
Designs.ai is an accessible online design software that can help you create a marketing portfolio in less than two minutes, even without any prior design experience. Its smart editor and wizard tool can save you time brainstorming design ideas for your marketing content.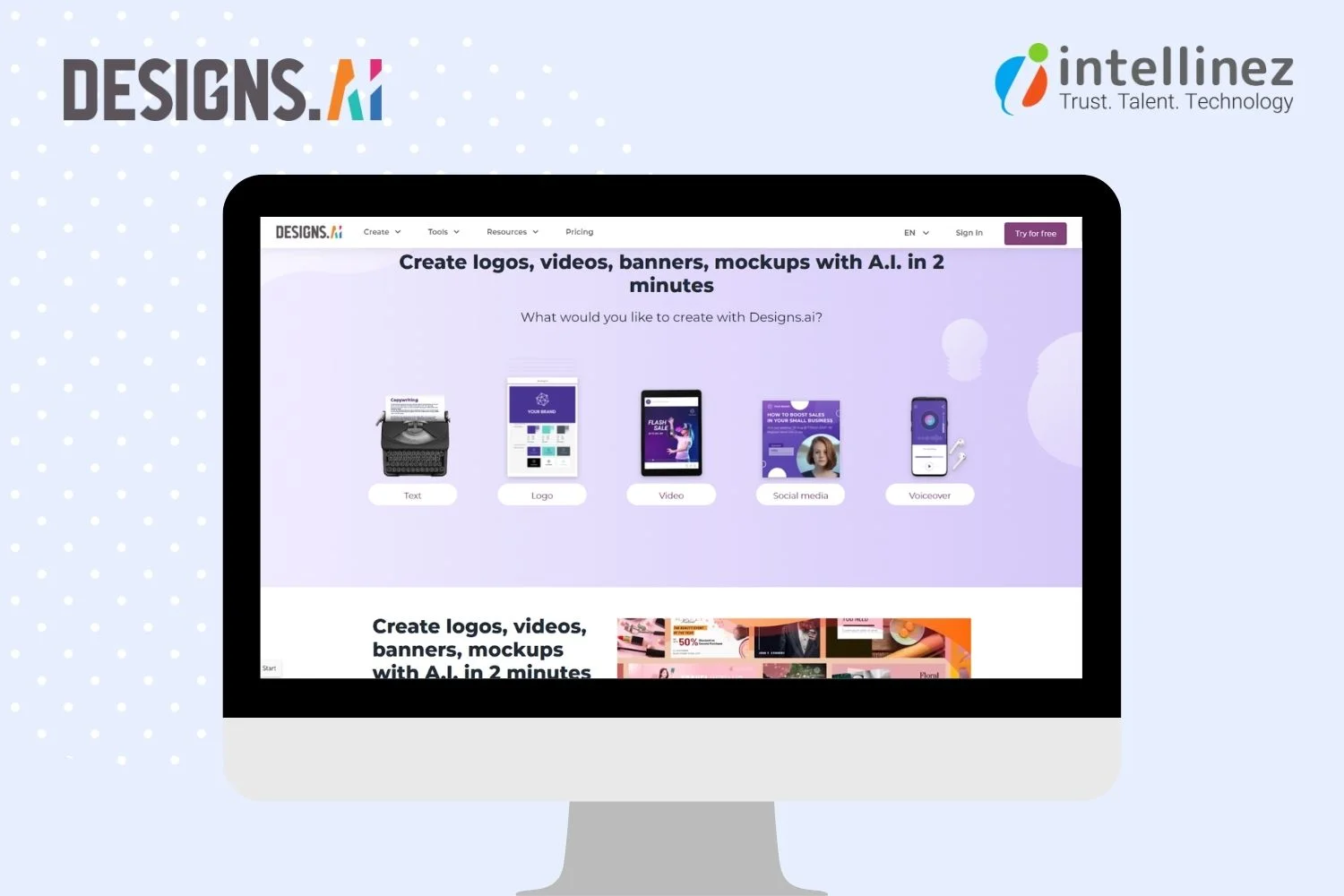 The platform offers a wide range of design tools, including logos, graphics, videos, mockups, and speeches. With a library of over 20,000 templates and 10,000 icons, Designs.ai's AI technology can generate thousands of design variations and millions of design assets based on your preferences.
Other features include assistive tools, brand identity package, color matcher, font pairer, scalable vector graphics, team collaboration, and unlimited downloads. Pricing starts at $29 per month for the basic plan, $69 per month for the pro plan, and customized enterprise plans are also available.
Adobe Sensei
Adobe Sensei is a powerful AI and machine learning platform that enhances creative assets, accelerates business operations, and deepens marketing insights. Introduced by Adobe in 2016, it helps designers work faster and smarter by automating time-consuming tasks and enabling better decision-making.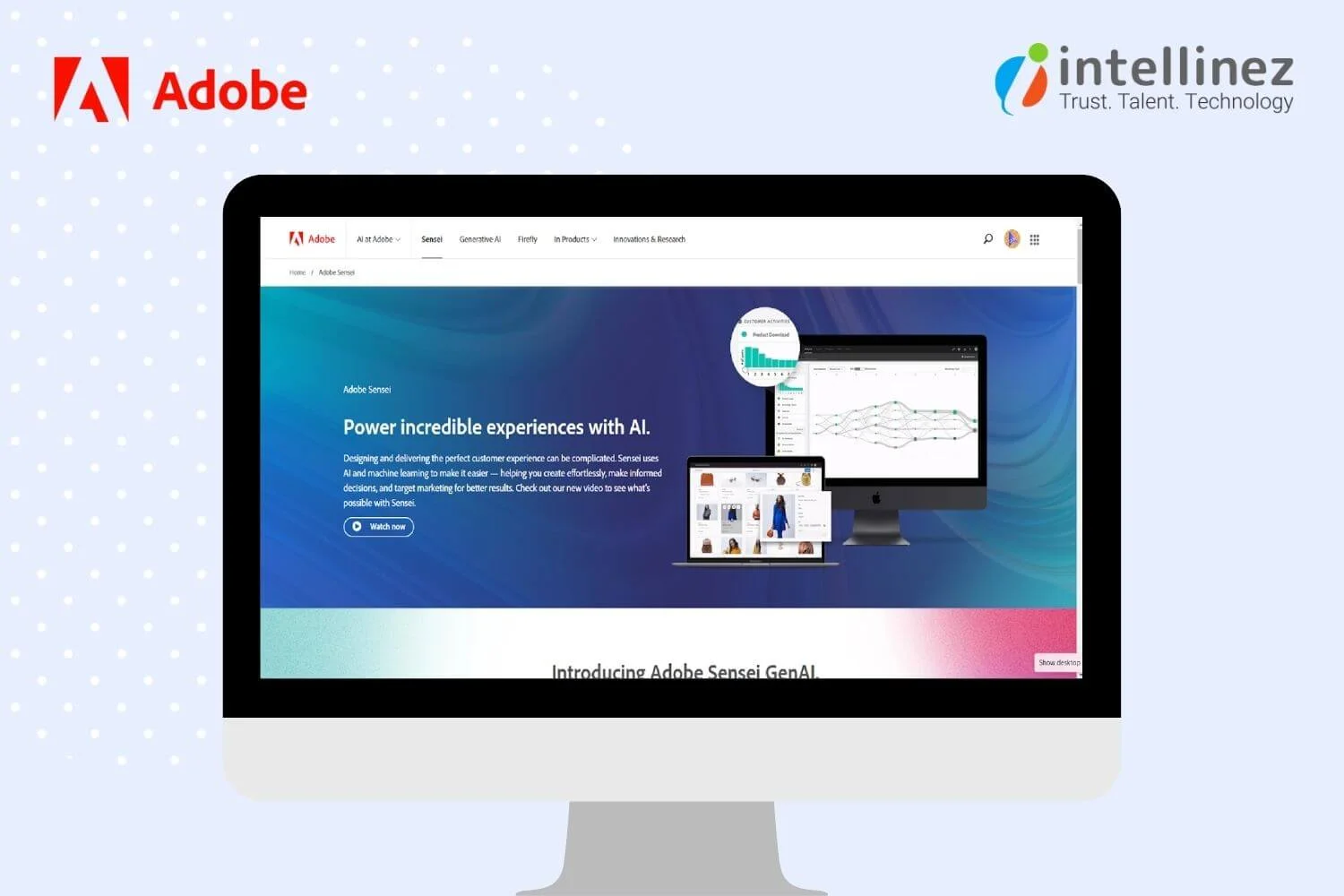 With Adobe Sensei, you can easily create high-quality graphics that automatically adjust to screen size and resolution, while its performance forecasting feature helps you optimize your campaign strategies for better results.
Other features include automated forms conversion, content creation and intelligence, one-to-one marketing personalization, and workflow automation. Pricing is available upon request from the vendor.
Deep Art Effects
Deep Art Effects is a popular AI-based image processing tool that allows users to transform their images into artistic works with a single click. With more than 120 different art styles and over 2 million users worldwide, the software has generated more than 200 million artworks.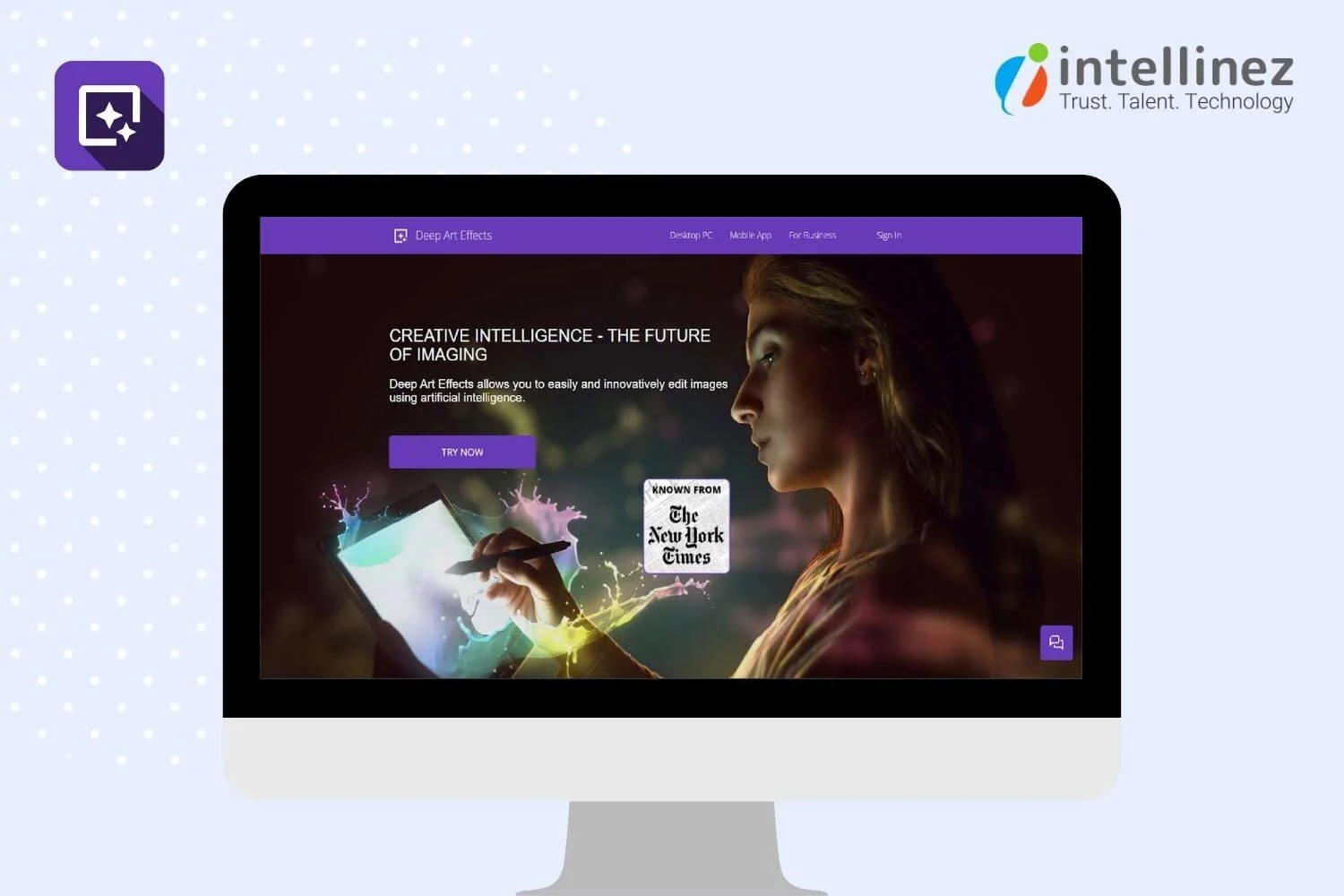 The platform enables users to edit the background or foreground of an image, create their own unique art styles, and render images at any resolution. Additionally, users can integrate filters and image technology into their applications using the software's API.
Deep Art Effects also offers offline data protection and pricing plans starting at $9.90 per month for a 1-month subscription, $25 for a 3-month subscription, $80 for a 1-year subscription, or $129 for a one-time purchase.
AI Tools For Tasks Automation
AI tools for task automation can help reduce repetitive workloads and free up time for more meaningful tasks. By automating tasks, workers can focus on higher-value work, leading to increased job satisfaction and productivity.
Zapier
Zapier is an automation tool that integrates with over 5000 apps to automate tasks and save you time. You can set triggers, such as receiving an email, and define what actions you want to happen, like copying attachments to Google Drive and sending an alert in Slack. Zapier also has pre-built workflows to simplify the automation process.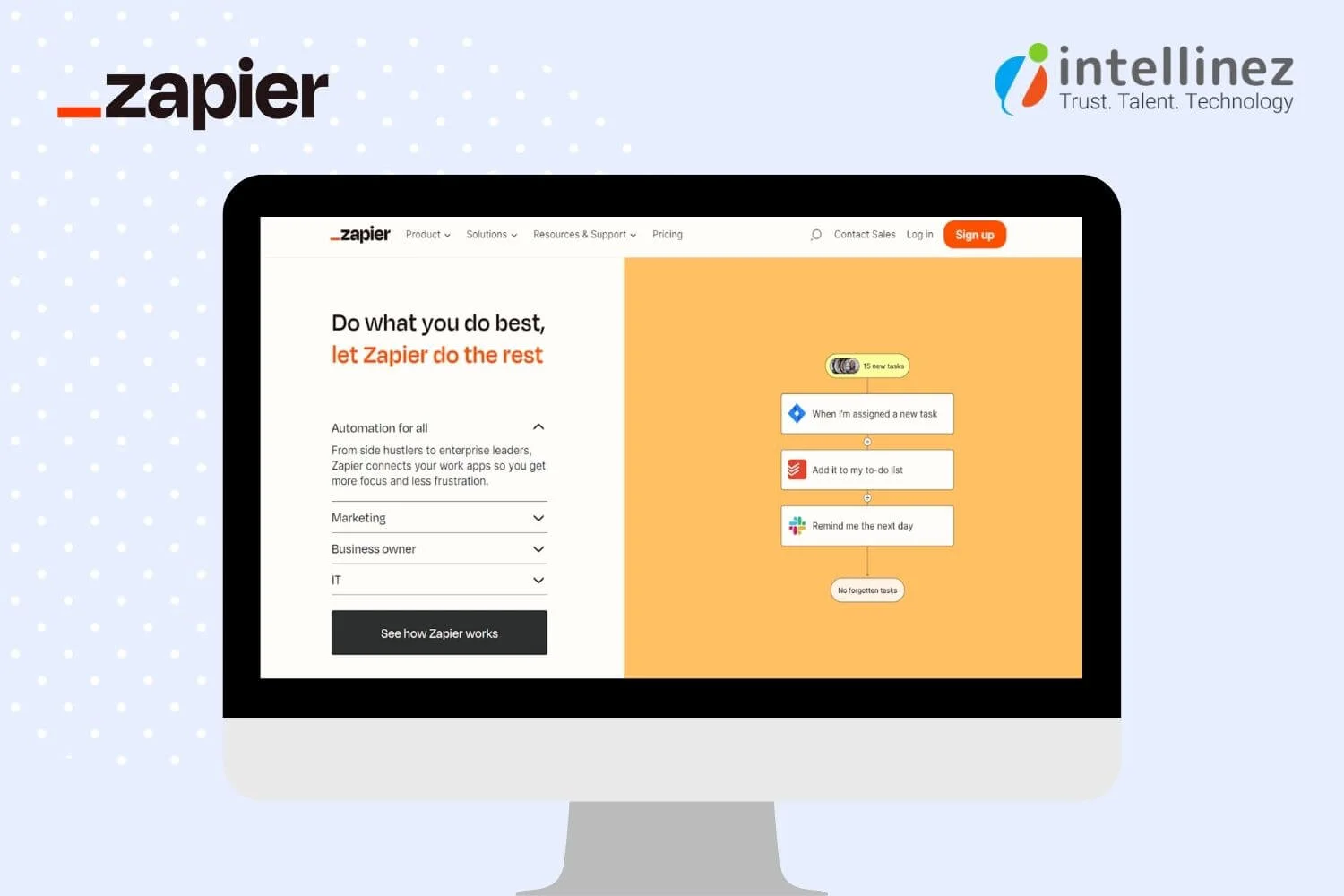 With Zapier, you can create multi-step workflows to complete tasks faster with minimal human intervention and reduce the risk of errors. It's perfect for automating everything from email marketing to DevOps. The pricing options include a free plan and paid plans starting at $19.99/month for individuals and ranging up to $599/month for large companies.
HubSpot
HubSpot is a widely-used all-in-one automation tool that includes Marketing, Sales, and Customer Service automation. Its OperationsHub features a drag-and-drop automation builder that allows even novice users to create sophisticated automation sequences visually and without coding.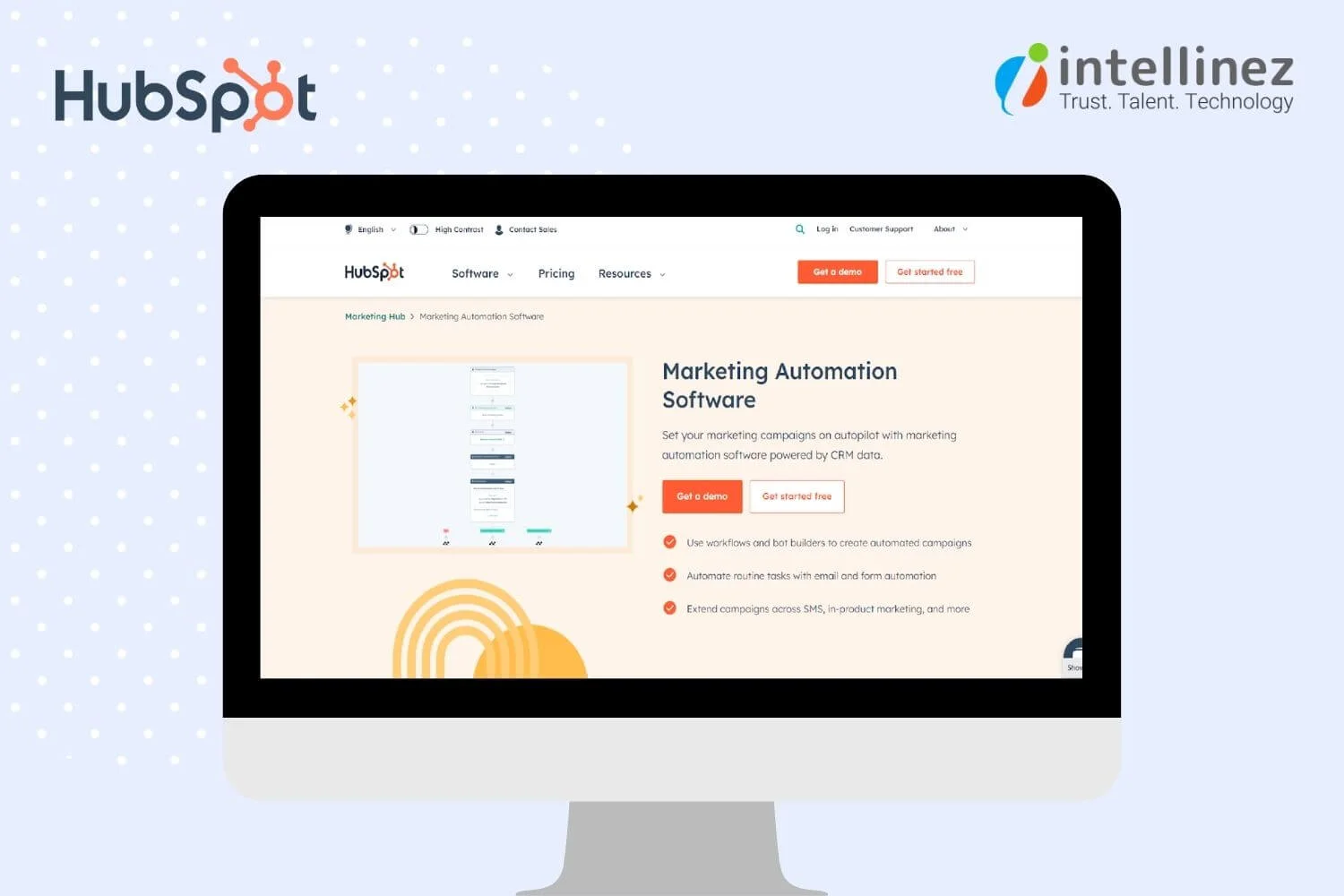 With HubSpot, you can automatically manage your data, automate personalized prospecting, lead qualification, pipeline management, and appointment scheduling, and create customized omnichannel marketing campaigns. You can also automate your helpdesk and provide tailored customer support. HubSpot offers pricing options starting at $45 per month for the Starter plan, $720 per month for the Professional plan, and $2,000 per month for the Enterprise plan.
Microsoft Power Automate
Microsoft Power Automate simplifies repetitive tasks with the help of AI capabilities. The Process Advisor feature of the tool provides guidance on efficient workflows by analyzing recordings and visualizations of end-to-end processes.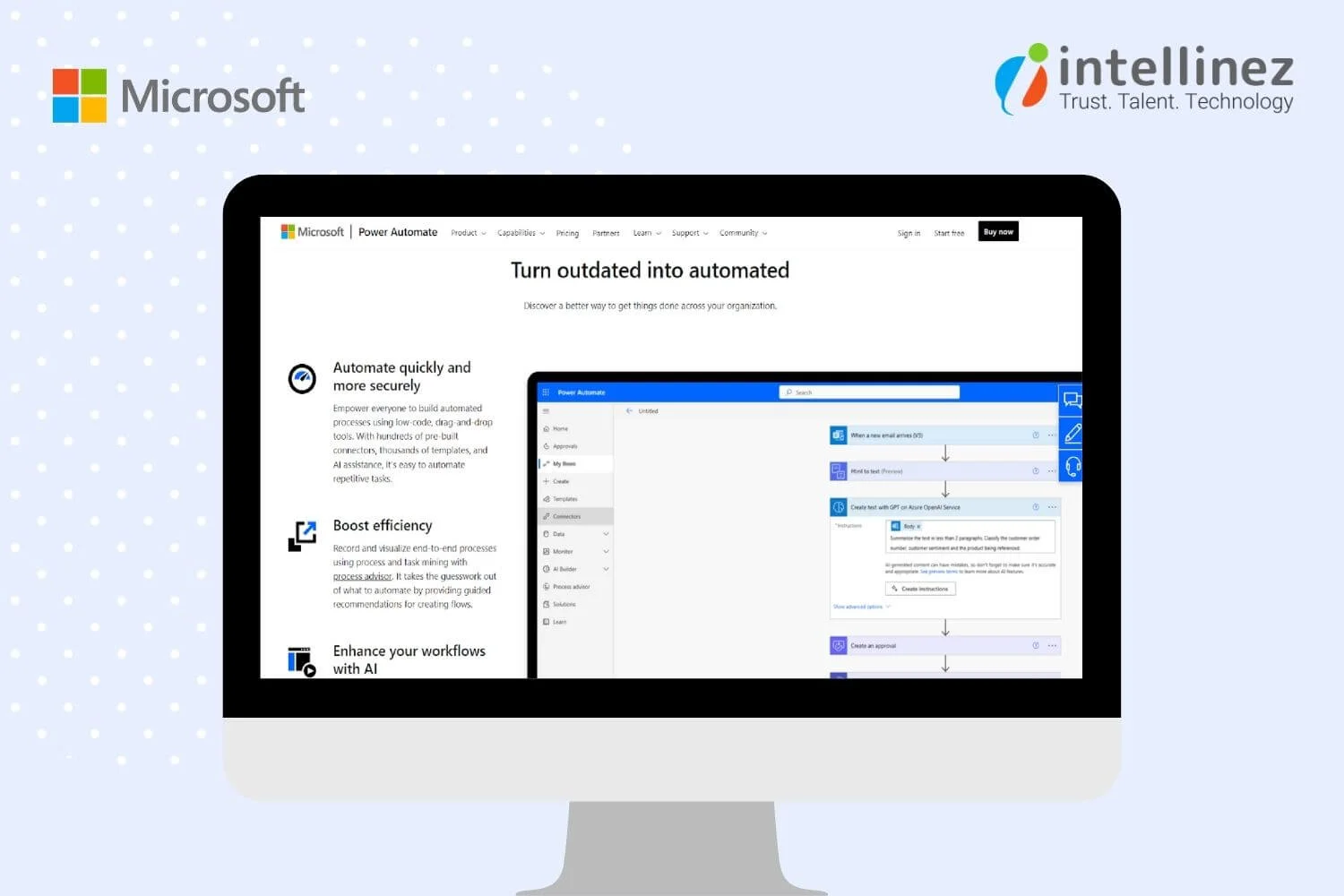 Power Automate has several benefits, including the consolidation of data in the Dataverse to provide a single source of truth for automations. The tool also allows for the acceleration of automation development with the integration of Azure, and cloud-based automation scaling for increased team productivity.
Pricing options include per user plans at £11.30/user/month and £30.20 per user/month for the attended RPA plan. Alternatively, a per flow plan is available at £75.40/flow/month, with a minimum of five flows. Additionally, Power Automate offers a pay-as-you-go plan with a cost per flow run.
Conclusion
The use of AI marketing tools is becoming a necessity in the digital landscape. Companies have been using technology to improve their work systems and gain actionable insights for years, but now it's essential. Leveraging AI marketing tools can help create a sustainable and forward-thinking brand that lasts for years.
Hire Intellinez To Automate Your Marketing Process With Customized AI Tools
Our team of experienced AI specialists and marketers can tailor the tools to meet your specific business needs. Our tools analyze large volumes of data to provide insights that can improve your marketing campaigns and save you time and money by automating repetitive tasks. 
They identify trends in your customers' behavior, allowing you to target your campaigns more effectively and stay ahead of the competition. With our AI tools, you can optimize your campaigns, drive more leads and conversions, and achieve your business goals. Reach out to us to know more.