The domain of SEO is an ever-evolving one. 2021 saw a wave of core updates in google's algorithm. Page experience became a ranking factor, SERP volatility skyrocketed, google started changing page titles, the deadline for mobile-first indexing was extended, and millions of junk websites were cleared out of search results.  
Top 11 SEO Tips & Tricks for 2022
Are you puzzled with SEO and the latest changes coming to search in 2022? Here's a list of the Top 11 SEO Tips & Tricks you need to keep in mind for better organic content discovery. This blog contains deep insights about core web vitals, google passage ranking, featured snippets, EAT SEO, search intent, schema markups and all the SEO variables you need to keep in mind to rank better in 2022.
 
SEO Tips & Tricks for 2022: Chapter 1 
Understanding Core Web Vitals
What

are Core Web Vitals?

Google Core Web Vitals are metrics designed to measure and improve user experience on websites across the internet. Core web Vitals already became a ranking factor in the year 2021 and will increasingly become more and more relevant in the upcoming year as an SEO variable. A number of web page experience metrics constitute the web vitals index. The core index can be further be divided into three separate metrics:
Largest Contentful Paint ( LCP ) – Loading Time
Google uses the LCP metric to measure the amount of time taken a website to show the user the largest content on the screen above the scroll fold, complete and ready for interaction.
First input delay (FID) – Interactivity
The FID metric is used to measure the time between when the user first interacts with the website and the time when the browser is actually able to generate a response in respect to that interaction.
Cumulative Layout Shift (CLS) – Visual Stability
The CLS metric is used to measure the largest burst of an unexpected change in element position that occurs during the rendering and the lifespan of a webpage.
What

Are Some Other Metrics that can Help Increase the Web Vitals Score?
Mobile Friendliness
HTTPS Connection
Intrusive Interstitials
SEO Tips & Tricks for 2022: Chapter 2
Demystifying Google Passage Ranking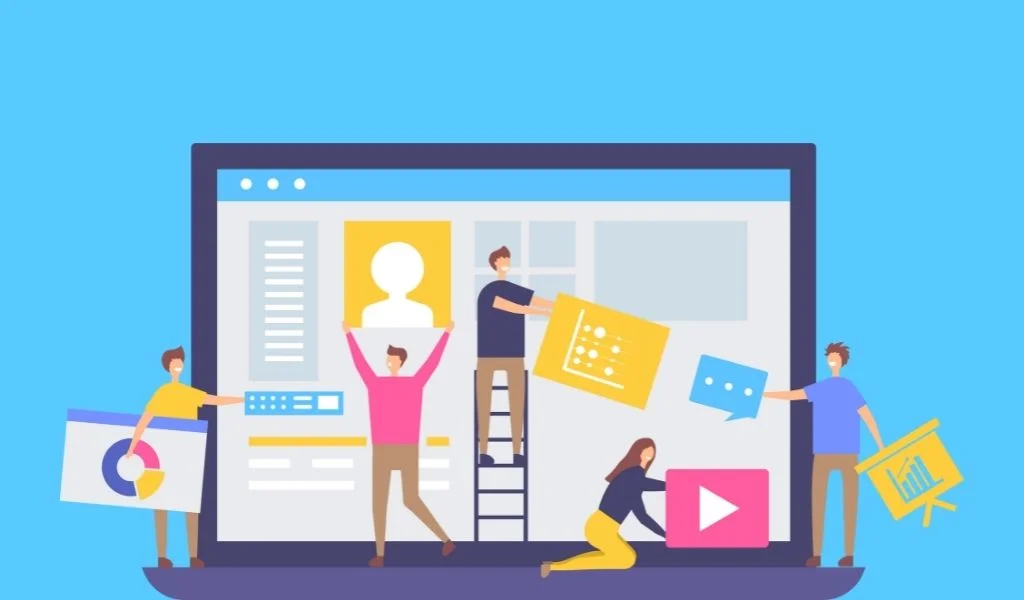 What

is Passage Ranking?

Back in 2020, Google introduced Passages, a feature that affects 7% of all web searches. Search results now show discrete sections of the webpage in the search result, even sizing up to fit the relevancy of the topic. To take benefit of this feature, content developers should divide up topics into dedicated sections and use the heading tags like h2 and h3 in the correct hierarchy. Long-form content also has a better chance at ranking now since the topic gets divided and satisfies multiple queries instead of solving just one with a short form piece. 

 

SEO Tips & Tricks for 2022: Chapter 3 
Optimizing Content for Featured Snippets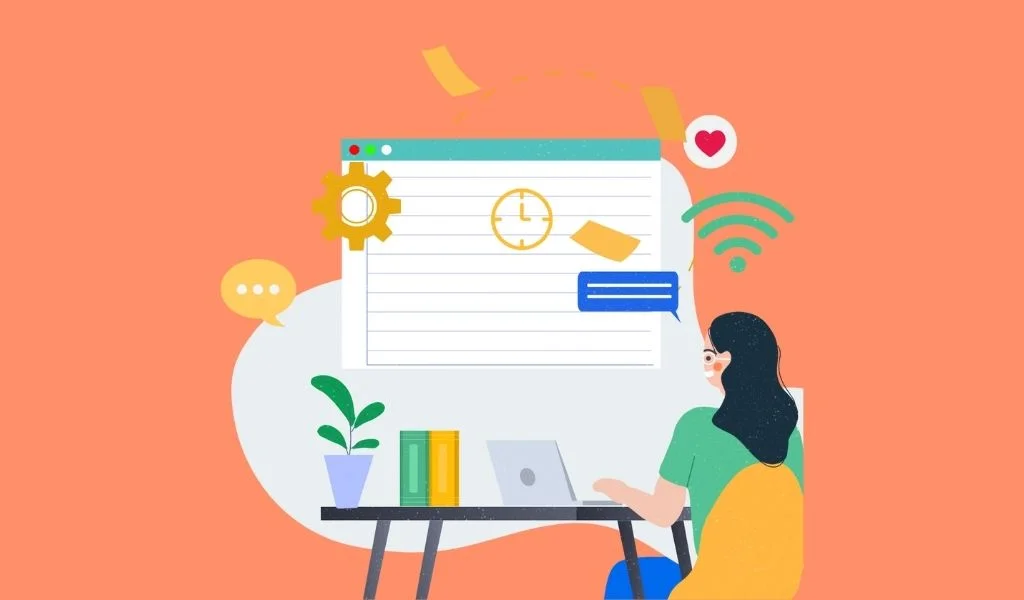 What

are Featured Snippets?
Featured Snippets are search results prominently displayed at or near the top of the search results page. 5.6% of all search results have a featured snippet. Optimizing your web pages for featured snippets will help Google better understand when your content is the best answer for a search query. Moreover, Since featured snippets display the content in the browser itself, users don't click on the link or open any website. This leads to a massive drop in CTR for your competition down in the search results.
How

do you make sure you show up in the Featured Snippets?
Compete only where you can
First of all, you have to make sure you are already ranking for a keyword on the first page. If you are in the Top 10 search results for a keyword, you have already cleared the first challenge.
Re-evaluate your content, and try to improve both the relevancy and the content length. Keep experimenting to figure out your journey to the top SERP results.
Create "Snippet Baits" for your pages. These are 40-60 word blocks of content crafted specifically to target specific search queries. Use H2 and H3 tags to highlight the topics.
While most featured snippets are written in the form of paragraphs, lists and tables can serve as a great boost to CTR, as the user would want to view the whole set of data.
SEO Tips & Tricks for 2022: Chapter 4
Improving Domain Authority With E-A-T SEO
What

is EAT SEO?

The concept first originated from Google's Search Quality Rater guidelines, and it became well known after the infamous Medic Update in August 2018. Google uses the EAT variables in context with your content to evaluate your authority over the domain.

The acronym E-A-T stands for:
Expertise

Authoritativeness

Trustworthiness

.
Which

Factors Determine your EAT Score?
Expertise of the Content's Creator.

Authoritativeness the content itself, the website, and the experts creating the content.

Trustworthiness and credentials of the expert, the content, the website or the business itself.
YMYL Pages
Google uses the "Your Money or Your Life" acronym to classify pages that impact their user's finances, health, safety, and/or happiness. YMYL pages are subjected to the highest level of E-A-T standards because low-quality YMYL pages could negatively impact a person's happiness, health, financial stability, or safety.
HOW

TO INCREASE YOUR EAT SCORE?
Get Cited and Score Quality Backlinks
Getting cited doesn't mean just getting a simple backlink from an unrelated website. When someone authoritative does extensive coverage of your product or service and then cites you, it boosts you in the eyes of google. But 700-word listicles won't help get cited. You need to invest time and resources in creating content with exceptional value in order to be considered an authority in your domain and get cited.
Hire Experts or Develop Expertise
Search engines really prefer content written by experts. You need to develop expertise in the niche you target or hire a professional to write for you. This aspect of content is even more profound when it comes to medical content. Medical content MUST be written by professionals accredited in the profession.
Anyone can call themselves an expert! But don't just call yourself one, prove it! You can verify your author's credentials and include them alongside the content you produce. Any kind of credentials or accreditations like education, certifications, awards or even books authored can help you get recognized as an authority in a particular domain. You can also include information about your partners and clients to show you are trustworthy and possess both experience and expertise.
SEO Tips & Tricks for 2022: Chapter 5
Understanding Search Intent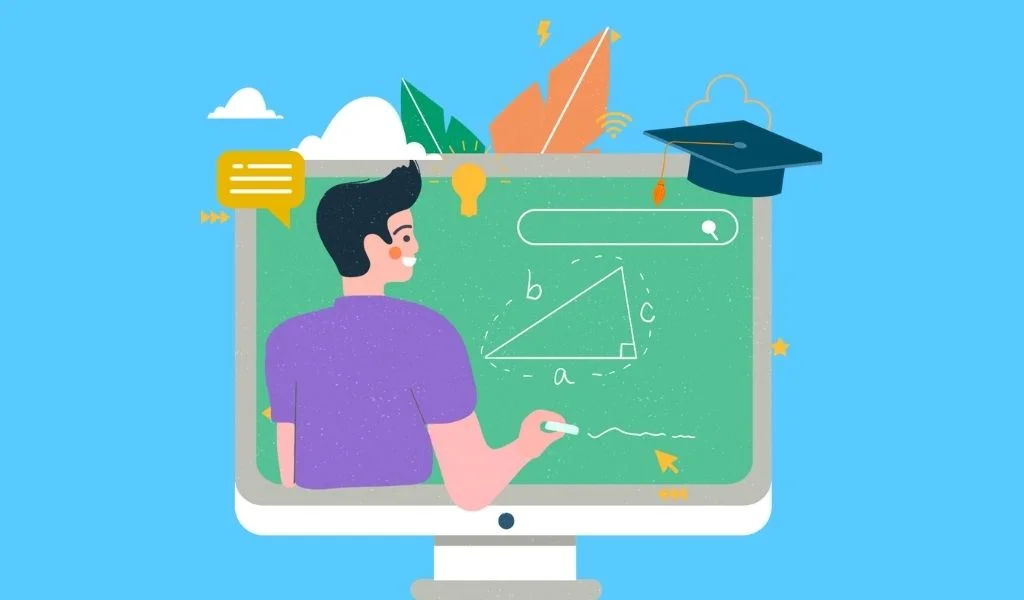 What

is Search Intent?

The term search intent is used to describe the purpose of the users' search. Google not only displays results based on the query's keyword but also the intent behind it. Understanding the user's intent and creating content that instantly satisfies their query is the key to traffic acquisition. If your webpage's title or meta description shows the phrase the user is looking for, you instantly start getting more clicks, and a better CTR. Keywords can be mapped to four distinct intentions. These are:
Informational
Searches with informational intent are usually in the form of questions, and a lot of searches fall into this category. Google search is really advanced when it comes to informational search intent. It figures out the media that would solve the query most efficiently, for example, a tutorial video, recipe, or a featured snippet.
Navigational
Searches with a navigational intent are usually geared towards navigating to a specific website. Sometimes a website can rank well but not get any traffic because the user intends to navigate to another website, present in the search results above the mentioned site.
Commercial
Searchers with a plan to purchase a good or service in the near future fall into this category. They usually search for comparisons, features and reviews of the products on their radar. Advertisements are generally targeted at this type of searcher as they need to be convinced to make them buy a good or service.
Transactional
Users with a transactional search intent are out to buy stuff and spend money. Advertisers and e-commerce websites love these kinds of searches. Usually, the searcher knows what they want and just wants to navigate to the product page. 
Create content that matches the intent 1:1
You must ensure that your content serves both the search query as well as the search intent behind the query. You can conduct keyword research using the many tools available in the market to get an insight into the intent behind the keywords or just conduct a short survey and ask your existing customers. Reoptimizing your list of focus keywords to better serve the intent behind the user's search for them will definitely help you increase traffic and conversions.
SEO Tips & Tricks for 2022: Chapter 6
Importance of Infographics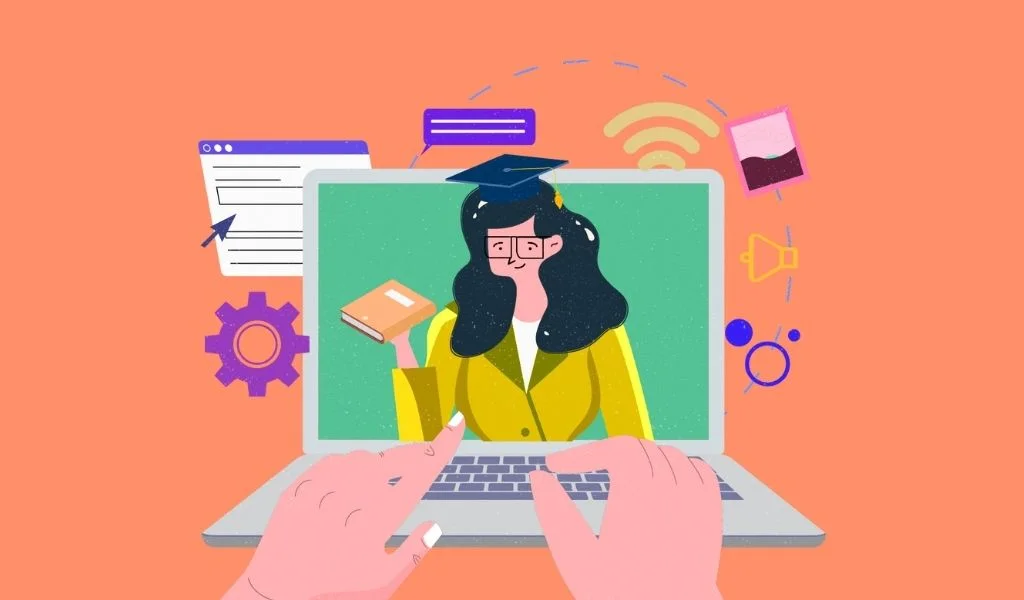 Why

are Infographics important for SEO?
Original, Informative, and Aesthetically pleasing Infographics are even more important than the written content they are created for. Most of the content on the internet is highly rephrased garbage. Content is easy to copy, but highly detailed infographics aren't, so most often, the person copying the content you worked so hard on will also copy-paste your infographic with your watermark on it. This creates a sense of authority about your brand, no matter where the reader reads about the topic.
SEO Tips & Tricks for 2022: Chapter 7
Targeting Long-Tail Keywords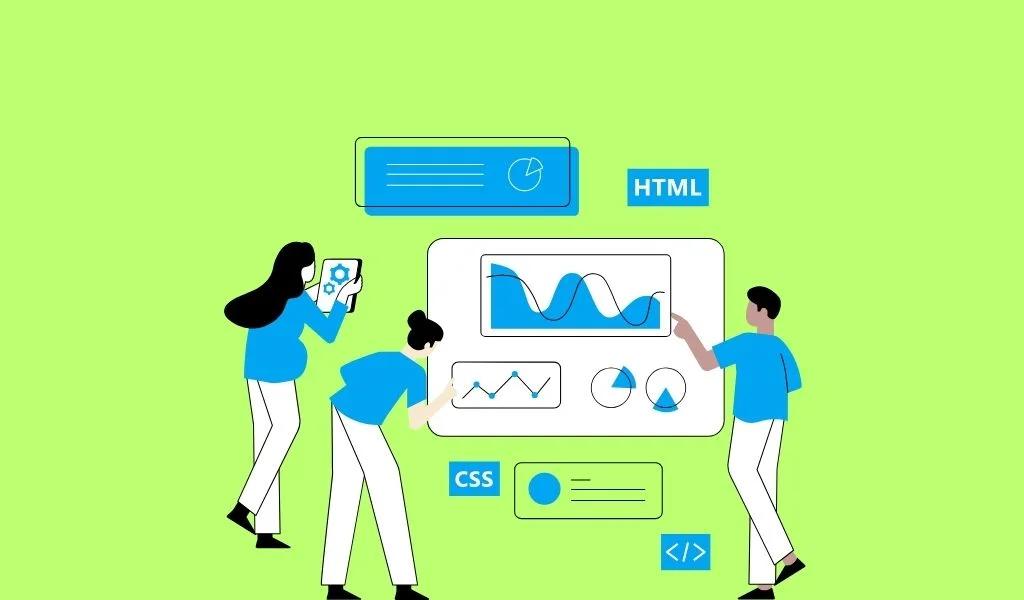 What

are Long-Tail Keywords?
Long-tail keywords are specific phrases that are highly targeted and serve niche queries. Although they often have lower search volumes and less competition, but they are easier to compete for the same reason, no one else is working on them. Another reason why long-tail keywords should be a priority is they are specific to a fault. Long-tail keywords are generated when the user wants to take a particular action rather than learn about a topic. They are usually commercial and transactional in nature rather than informational. Most SEO tools also allow you to conduct long-tail SEO keyword research and target a specific audience.
SEO Tips & Tricks for 2022: Chapter 8
Understanding Schema Markups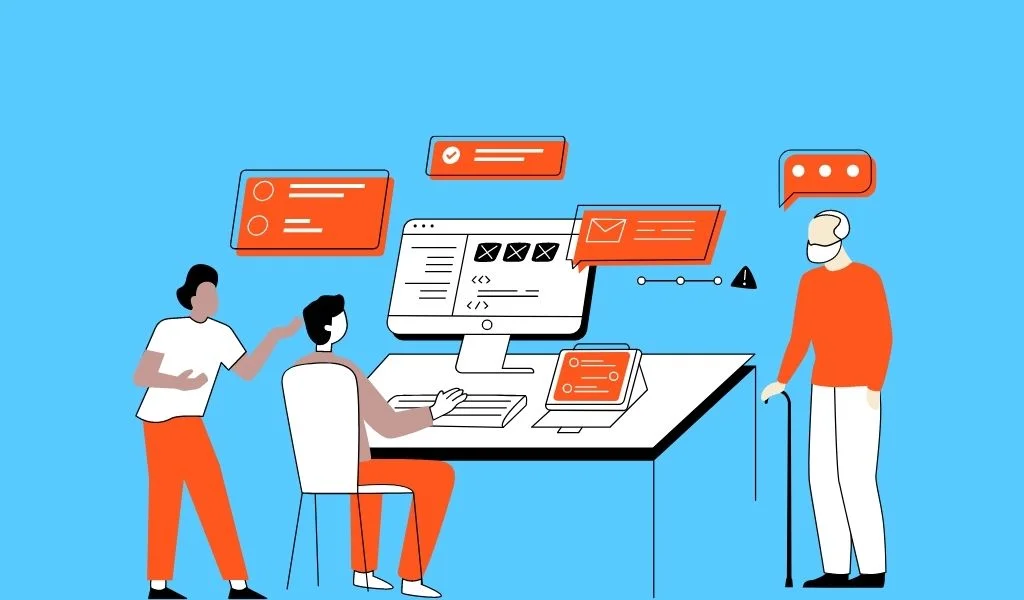 Schema markups are structured data sets that help search engines better understand the content and its context on a website in order to serve better rich results. The rich snippets, in turn increase traffic and CTR for their websites, making schemas even more important in the ever-evolving schema(you see what I did there) of things in the SEO world.
Moreover, voice-activated assistants and IoT devices heavily rely on structured data to answer spoken queries. With AI entering the horizon, marked-up content will serve as the building block of the search's future, as machine learning algorithms use the segregated content to understand the content's context on a deeper level. The most common type of Schema Markups are:
FAQ Schemas
FAQ schemas boost your SERP real estate and also solve queries with an informational intent( very important if your business relies on inbound marketing). Nobody has the time to sit through a 2500 words article to get an answer to a question they might not even remember after they are done with it. People need answers, and they need them fast. 
How to Schemas
The internet is full of guides and how-to content. Your website probably has blogs full of listicles and how-to guides, but the content is most often not marked up properly. You can reoptimize your content by including how-to schemas in the web pages and see a considerable improvement in your SERP results.
Review Schemas
Review schemas are really important if you sell any form of product or service. The star rating and customer feedback will also help you stand out from your competition and look more authoritative and trustworthy. You can include schemas for products, local business, courses, books, events, movies, recipes and software applications.
Other Types of Popular Schemas:
Organization Schema Markup
Person Market Schema Markup
Local Schema Markup
Offer Schema Markup
Breadcrumbs Markup
Article Schema Markup
Event Schema Markup
Recipe Schema Markup
Video Schema Markup
SEO Tips & Tricks for 2022: Chapter 9
The Importance of Local SEO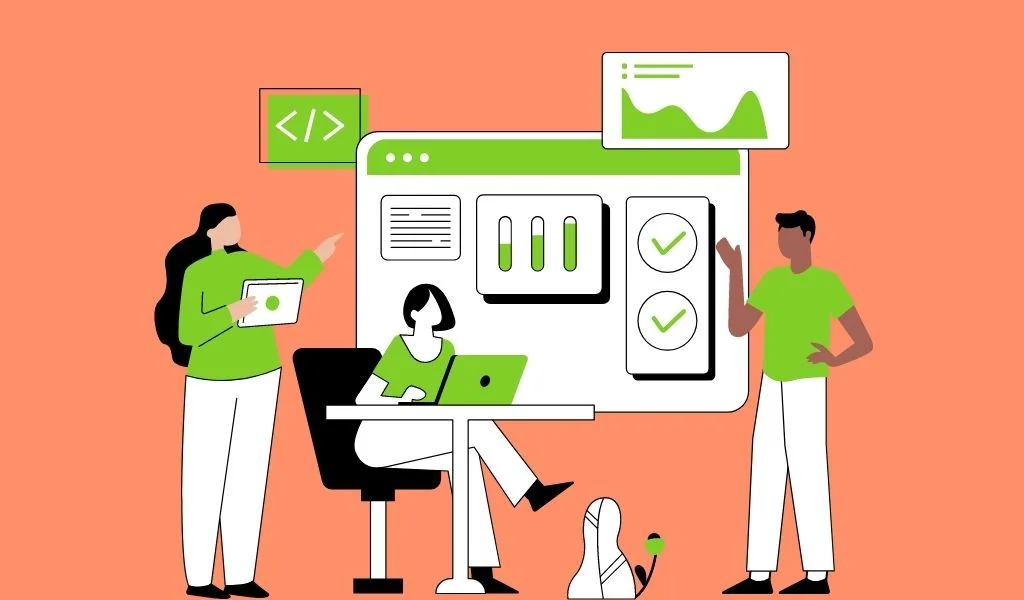 What

is Local SEO?

Search has become highly localized, and the number of location-specific queries is on the rise. Most commercial and transactional queries show a GMB result of the businesses near the user offering the products and services he searched for. Google ranks GMB pages based on these three metrics:
Relevancy of the user's query and the relevance of the businesses location

Distance between the user and the business.

The brand's prominence and the information available about it on the internet.
If you are a local brand, you should keep your GMB profile up to date, get good customer reviews and get coverage in local media to always stay on the top of search results in your area.
SEO Tips & Tricks for 2022: Chapter 10
Data Pays Dividend
Why

is Data Collection & Analysis important for SEO?
Data is the new commodity. Suppose your piece has in-depth first-party research with extensive amounts of data and insights about a topic. In that case, it will be cited by a number of online publishers, improving your domain authority. The report should not just be a research paper and should contain the insights derived from the data. Data will pay you dividends in the long run and will make your piece longer and more authoritative.
SEO Tips & Tricks for 2022: Chapter 11
Organizing Your Website's Architecture
Here

are Some Important Steps for Optimizing a Website's Architecture?
The URL structure should also be kept as simple as possible, numbers and symbols should be avoided, and simple lower phrases should be used with hyphens between each word.

XML sitemaps should be added and updated regularly to the footer enabling better crawling and indexing by search engines. 

Robot.txt files should be created with special commands relating to your website, and you should also check for duplicate versions of your website on google's index.

URL Canonicalization should be done. It helps browsers pick the best URL amidst multiple choices and ensures consistency across the website.
The Intellinez Advantage
Google keeps updating its all-powerful algorithm from time to time in order to counter widely used SEO techniques, while SEO professionals around the world keep coming up with new ones. With limited resources and capital, businesses like yours have only two options. Either keep struggling and trying to outcompete the system or leave it to the experts and focus on your products and processes instead. At Intellinez, we specialize in Search Engine Optimization, Content Marketing, Lead Generation, Conversion Optimization and Brand Marketing. Stop playing the cat and mouse game with Google and get better SERP Performance with Intellinez. Contact us today, to get a free quotation!
Software Development Services
With Our expertise in Software Development, we can create Custom and Enterprise solutions for multiple platforms ranging from web and mobile to the cloud. We also specialize in SaaS Development, UI/UX services, QA Testing, System Integration and API Development.