The debate of insourcing vs outsourcing IT services continues to shape business strategies. While insourcing offers greater control and customization, it often requires significant investments in infrastructure and talent. On the other hand, outsourcing provides access to specialized expertise, cost savings, and scalability. Ultimately, the decision hinges on the specific needs, priorities, and long-term goals of each organization.
Over the past few decades, outsourcing has become prevalent in the market as a cost-effective and time-efficient solution. India is a popular outsourcing destination due to its diverse services and expertise. The benefits of outsourcing IT support to Indian providers include lower budget services, on-demand skilled employees, enhanced performance, timely project delivery, e-commerce solutions, increased market reach, fresh perspectives, workload distribution, operational cost control, and improved brand visibility.
India's IT outsourcing services offer numerous opportunities for organizations, regardless of their size or global presence. Different types of outsourcing solutions are available to meet the specific needs of each organization.
The Indian IT Outsourcing Industry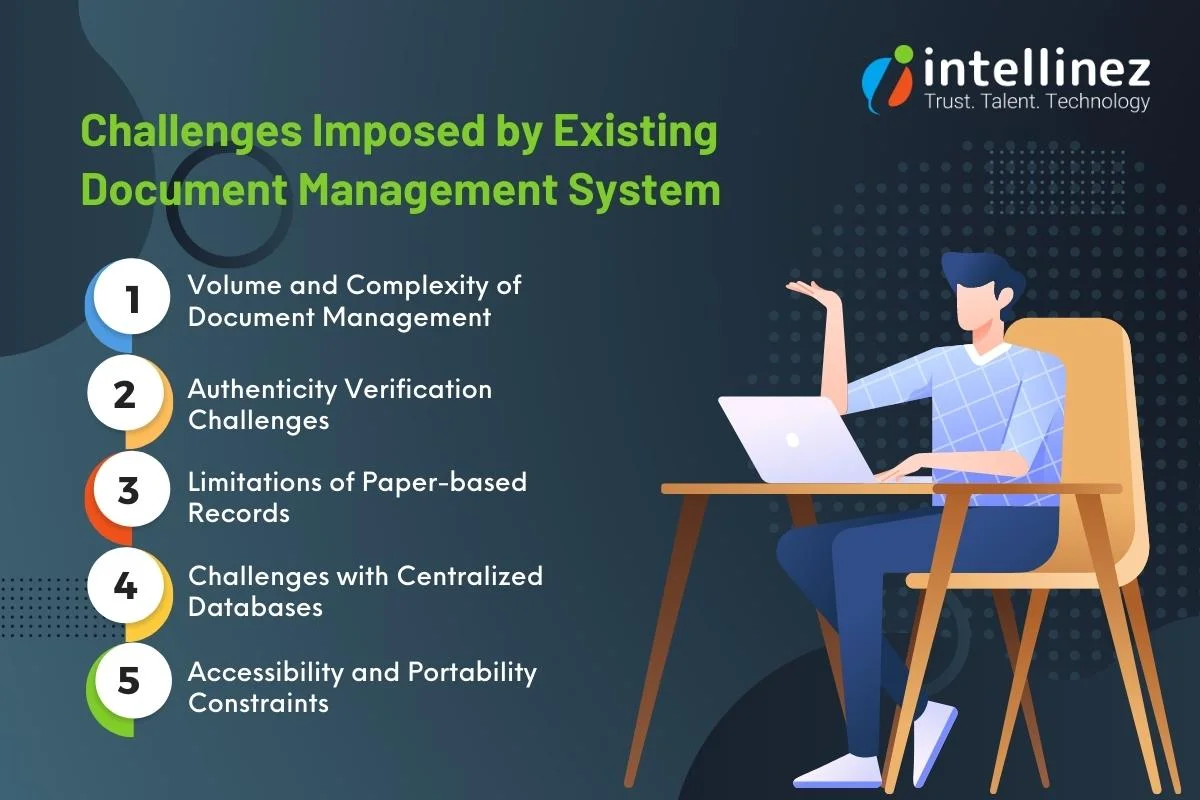 India has emerged as a dominant player in the IT outsourcing industry, serving as a preferred destination for global companies. Giants like IBM, Microsoft, Apple, Dell, CISCO, Ford, Oracle, and American Express have long relied on India for outsourcing needs. The country's favorable government policies, robust infrastructure, and skilled workforce have contributed to its success. 
India's IT outsourcing sector surpasses the combined statistics of the US and UK, with a significant number of English-speaking graduates in MBA, Ph.D., IT, and engineering programs. With high employment rates and a wide range of services offered, India continues to be a sought-after outsourcing partner.
India's IT sector creates millions of jobs and attracts global giants for outsourcing services like web hosting, database management, disaster recovery, and technical support.
Commonly Outsourced Services in India 
India has emerged as a dominant force in the outsourcing industry, experiencing rapid growth over the past few decades. With its unique combination of cost-effectiveness, favorable government policies, advanced infrastructure, and a highly skilled workforce, India has become a preferred destination for outsourcing services.
India's IT industry recorded impressive growth in FY22, generating $227 billion in revenue, as reported by NASSCOM. With a year-on-year growth rate of 15.5%, India solidified its position as the world's fifth-largest IT outsourcing industry, trailing only the United States, China, the United Kingdom, and Canada. 
With a well-established IT sector and a proficient workforce trained in software technology, India offers a wide range of outsourcing services. These services encompass web and mobile application development, software testing, cloud computing, product development, blockchain consulting, digital marketing, data science, digital transformation, custom software development, security and threat protection, data center management, telecommunications, and infrastructure management.
India's Dominance in the IT Outsourcing Market
Despite increasing competition from other countries, India remains a top choice for global outsourcing. The country boasts a vast pool of technical experts and approximately 135 million English-speaking workers, making it the world's second-largest English-speaking workforce. With highly skilled teams, minimal infrastructure costs, effective budget control, and scalability options, India provides an ideal environment for outsourcing contracts.
According to data from the Reserve Bank, India's IT and IT-enabled services exports reached a remarkable $156.7 billion in FY2021-22. Furthermore, India's talent pool is unparalleled, producing around 1.3 million engineering graduates annually—more than the combined output of the US, Western Europe, Eastern Europe, and Latin America. These factors solidify India's position as a global outsourcing powerhouse.
Knowledge Process Outsourcing (KPO)
Knowledge Process Outsourcing (KPO) encompasses data-driven, knowledge-intensive services that require a combination of human capital and IT expertise. This thriving sector in India focuses on gathering, managing, and analyzing insights to provide valuable models. With a wealth of technically skilled resources, India is an ideal destination for outsourcing IT services like KPO.
Back-Office Support
Back-office support services offered by Indian outsourcing firms enable organizations to concentrate on their core business activities. These services encompass data and records management, customer surveys, billing support, order management, fraud protection, content management, information verification, and more, providing comprehensive support to businesses.
Customer Support Services
Outsourcing customer support to India proves beneficial as it ensures efficient handling of customer needs. With trained professionals managing customer queries, organizations can address customer concerns effectively. India's outsourcing industry offers fully managed support services, enabling companies to provide exceptional customer service.
The Benefits of Outsourcing IT Support to India
India's outsourcing advantages and competitiveness in a globalized world make it a top choice for businesses. With skilled software developers, designers, and expert advisors, it excels as a software development outsourcing hub.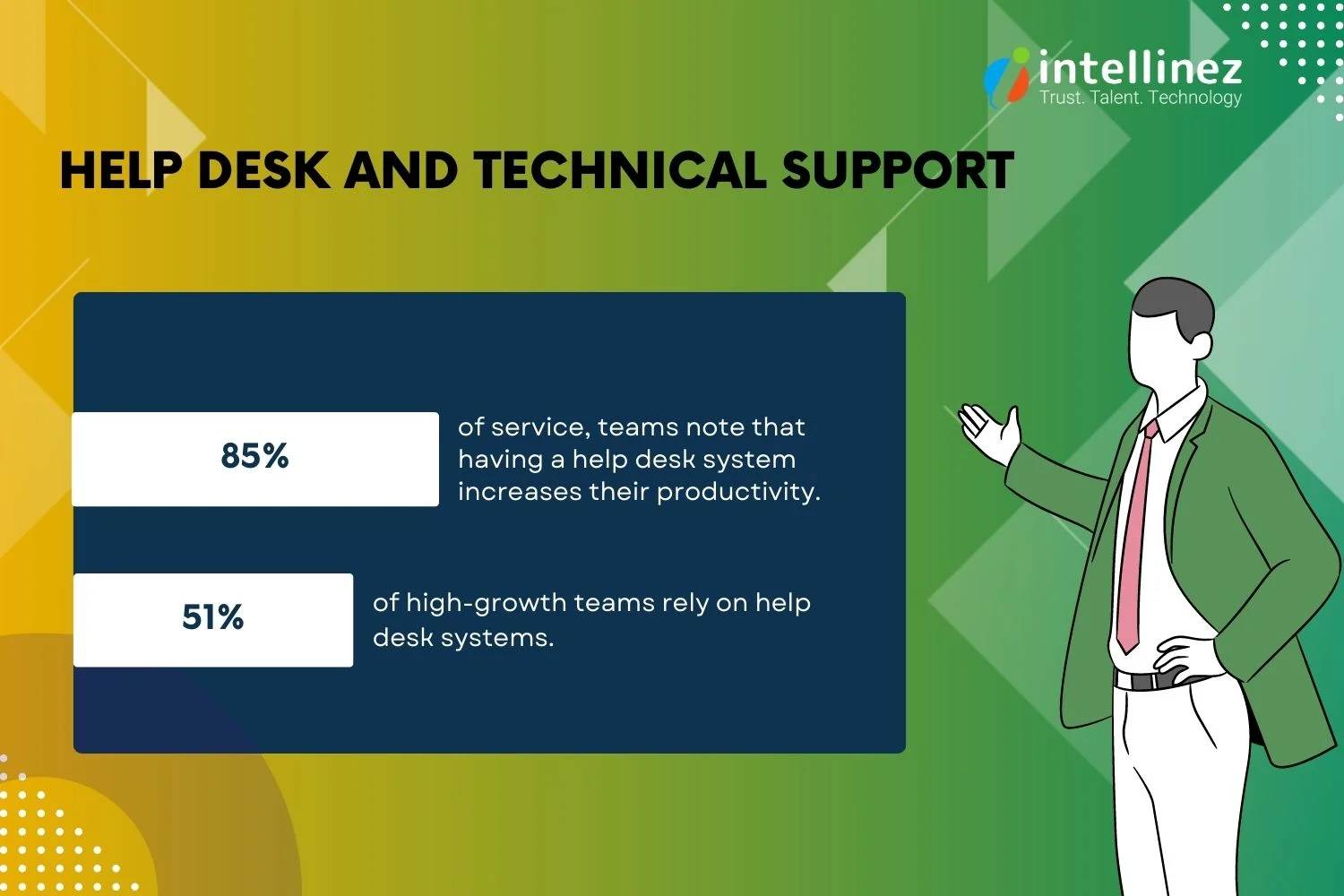 Get more done with less
India remains the top choice for outsourcing due to its excellent quality and cost-effectiveness. Foreign businesses prefer India as their outsourcing destination, as highlighted by the National Outsourcing Association (NOA). 
By outsourcing to India, companies can maximize productivity, generate more work, and boost income without expanding their current team. With IT outsourcing services in India, businesses can leverage their existing workforce to manage outsourced teams and projects, resulting in significant productivity gains for the company.
Access to skilled and educated professionals
India offers unparalleled access to a vast pool of skilled and educated professionals, making it a preferred choice for outsourcing. With a population of approximately 1.2 billion and 3.1 million graduates entering the workforce annually, India has an abundant talent pool. 
Moreover, India boasts the largest English-speaking population globally, surpassing the US and UK combined. Companies are attracted to the quantity and quality of talent available in India. Working with highly educated individuals, often with qualifications from top global colleges, ensures that outsourcing services in India meet and maintain high company standards.
Prioritize your main business competencies
Focus on your core business functions by outsourcing to India. As your company grows, handling everything in-house can divert attention from core operations. With outsourcing, you can delegate non-core tasks while retaining control over crucial operations that drive your company's success.
India provides a flexible outsourcing location, offering service providers for various activities like marketing, research, and customer care. This allows you to concentrate on research and new product development to meet the demands of an expanding customer base.
Scaling up of the business
Outsourcing in India enables businesses to scale up their operations efficiently. With fluctuating demand and varying skill requirements, outsourcing provides access to qualified professionals as needed, ensuring scalability and flexibility for your business.
Superior flexibility in pricing
India remains a top choice for outsourcing due to its cost-effectiveness, offering significant savings for businesses. Compared to developed nations, personnel expenses in India are considerably lower, making it an attractive option. 
While experienced developers in India can be hired at hourly rates as low as $15, talented developers in the US may demand rates ranging from $50 to $80. This flexibility in pricing allows businesses to manage their budgets more efficiently, especially when seeking cost-effective solutions and unable to afford higher salaries. India's cost advantage provides opportunities for creative budget management.
Decide on the optimum staffing levels
Achieve optimal staffing levels with IT outsourcing companies in India. Balancing employee numbers to meet business demands can be challenging. By outsourcing, you have the freedom to choose an ideal core team for your business needs. 
When activity peaks or fluctuates, outsourcing in India allows you to scale up your bandwidth while maintaining a constant utilization rate for your full-time staff. This ensures competent workers are engaged and avoids the risk of underutilization or boredom. India's outsourcing flexibility helps resolve staffing challenges effectively.
Top-notch infrastructure and technology
India's major cities offer advanced cellular, ISP, and telecom networks, along with the latest software technology for tailored solutions in areas like e-commerce, system integration, and more. High-speed bandwidth ensures constant communication with clients.
India's Stable and Attractive IT Policies
India's stable government and attractive IT policies have made it a top destination for outsourcing. Policies on economics, tax, power, and telecom have improved infrastructure and communication. The Information Technology Act supports electronic contracts, combats cybercrime, and encourages e-filing, while tax incentives further promote the IT industry.
Fastest Time-to-Market
Indian outsourcing companies offer the fastest time-to-market due to time zone differences. The twelve-hour gap between India and the USA allows for quicker project completion, increased productivity, efficiency, and the ability to provide 24/7 customer assistance and help desk services. India is the ideal choice for outsourcing various service-related options.
Effective Communication Skills
India's popularity as an outsourcing destination has soared due to its vast pool of over 100 million English speakers, eliminating language barriers. With 150,000 engineering graduates entering the IT sector yearly, limitless service availability makes it a top choice for enterprises worldwide. Indian specialists generally have a strong command of English compared to other outsourcing destinations. Communication tools like Slack and Skype further facilitate seamless interaction with remote teams.
Big Organizations Outsourcing to India
India has become a preferred outsourcing destination for many businesses seeking to reduce operating costs and improve efficiency. With competitive pricing, a skilled workforce, a large talent pool, and government support, India attracts Western companies looking to outsource. According to Grand View Research, the IT outsourcing market is projected to reach $937.6 billion by 2027, driven by the need to lower costs and the lack of in-house IT skills.
While outsourcing offers advantages and disadvantages, many companies have benefited from successful outsourcing experiences. Some of the leading organizations that outsource IT services to India enjoy the benefits of cost reduction and business continuity. By leveraging the expertise and resources available in India, these businesses have found a strategic advantage in their operations.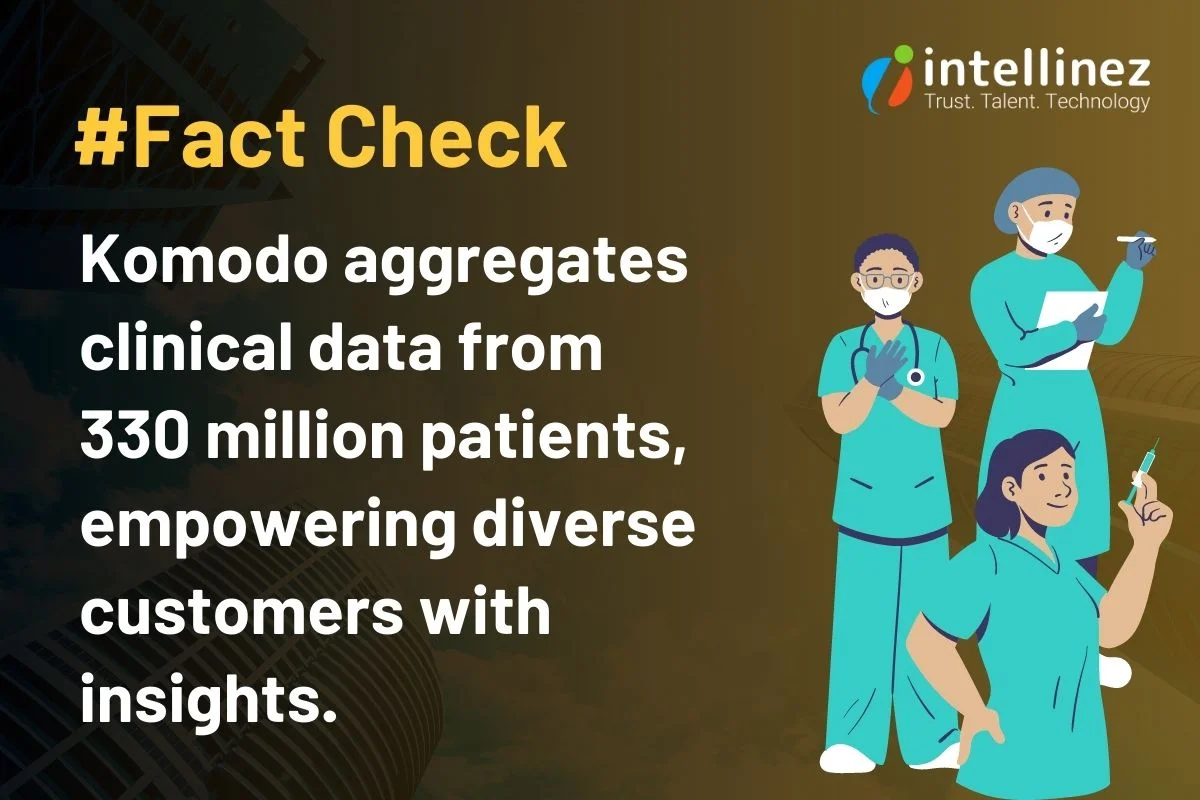 How to Select the Right Outsourcing Provider in India
Choosing the right outsourcing provider in India requires careful consideration of factors like reliability and services offered. Independently verifying the trustworthiness of the company is essential for a successful partnership. Assessing different offerings from various companies can help in selecting the best IT outsourcing services in India. Team Intellinez has compiled all the parameters below on how to outsource IT services in India.
Evaluate the Quality of Deliverables 
The distinction between a reputable outsourcing company and a mediocre one lies in the quality of the product they deliver. Outsourcing doesn't necessarily mean you have to commit long-term; building an in-house team may be a better choice.
Establish Clear Outsourcing Objectives 
Before engaging with an outsourcing provider, a company should define its specific outsourcing goals. Realistic and focused objectives yield more reliable results compared to lofty aspirations.
Assess Effectiveness of Communication
Selecting the ideal outsourcing partner involves assessing operational and logistical aspects, particularly in deciding between offshore and nearshore options. With various collaboration tools available, such as Slack and G Suite, prioritizing communication within a nearshore workforce is essential for successful outsourcing.
Evaluate Performance in Outsourcing 
When selecting an outsourcing provider, it is important to assess their capabilities, cost management strategy, and ability to deliver the desired product on time. A competent team should not only possess coding skills but also understand your business requirements. Adopting a Lean Startup approach emphasizes enhancing the value proposition rather than solely focusing on the aesthetics of the final product.
Interact with the Outsourcing Company 
When considering an outsourcing company, it is important to evaluate their product management practices. By integrating with the business, the outsourcing company gains necessary control and can effectively monitor the progress of the development process.
Determine Payment and Pricing 
When selecting an outsourcing company, it is crucial to carefully assess the cost of their services. Some companies offer low prices but may provide unqualified labor. Consider long-term costs for maintenance and repairs. Opt for a fixed quote or time and materials based on your specifications for a fair agreement.
Compare Performance and Reviews 
Evaluate the performance and reputation of the outsourcing company. Look for reliable and established software consultancies. Read client reviews online and inquire about their availability and job delivery requirements before making a selection.
Conclusion
To stay competitive and reduce expenses, businesses turn to outsourcing in India. It offers high-quality work and a strategic advantage. However, careful planning is essential. Reputable software outsourcing providers in India deliver exceptional results, enabling companies to gain a competitive edge in the global market.
Outsource Your IT Projects to Intellinez Systems at the Cost of a Single Resource
Maximize cost-efficiency by outsourcing your IT projects to Intellinez Systems. Benefit from their expertise and dedicated team at the price of a single resource, ensuring high-quality results and significant cost savings. Experience the advantages of outsourcing with Intellinez Systems for your IT project needs.