You'll need a business website if you manage a small or medium business or plan to launch one. Intellinez understands that every business needs a website regardless of industry or size.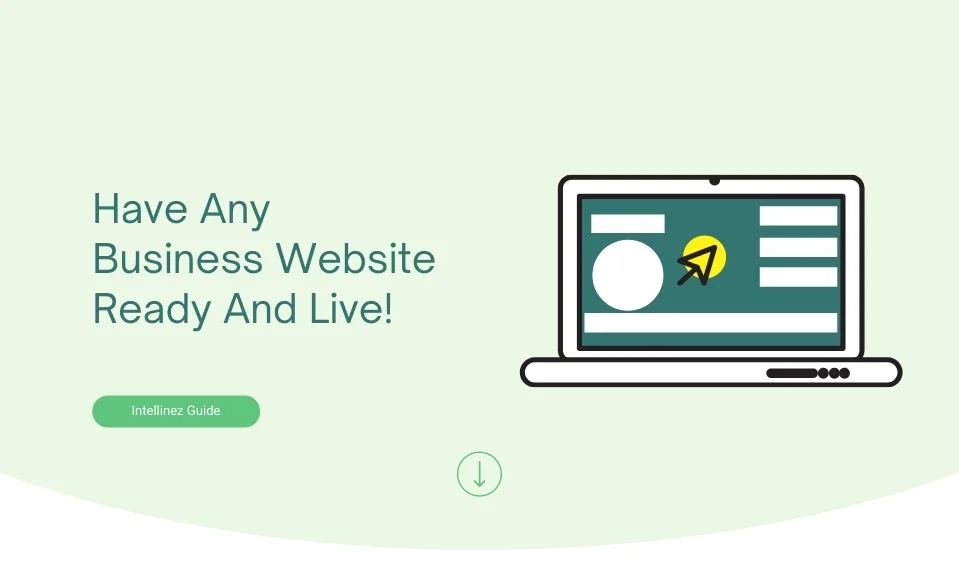 So, how do you go about creating a website? Fortunately, technology has finally caught the massive demand for tools to make website development more accessible.
This article presents an overview of creating a website for your business. We bring you recommendations for the tools to use, depending on the type of business and your level of expertise. We'll also give you additional materials to assist you in achieving your objectives and getting your online business up and operating as quickly as possible.
What Type of Website Do You Require?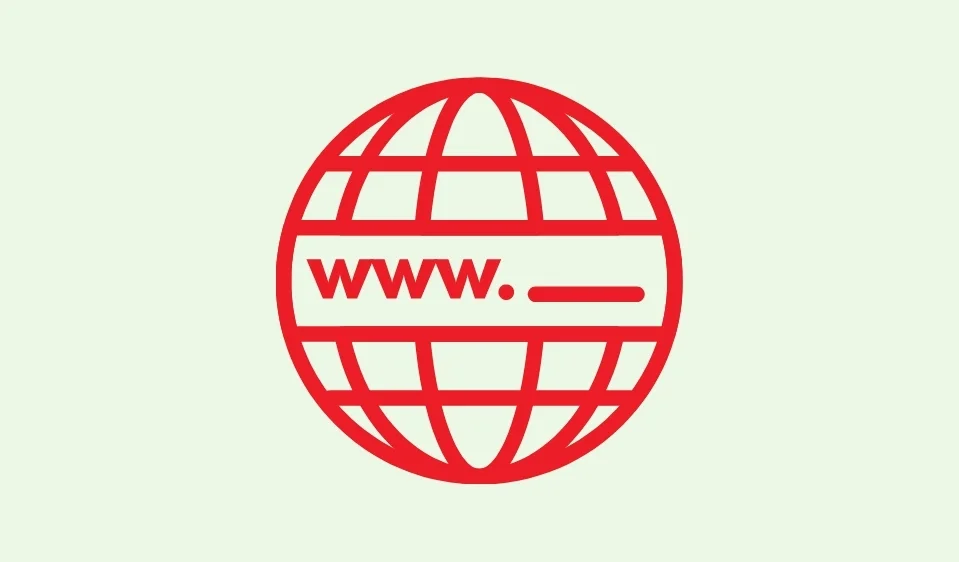 Before you get started, think about what kind of website you'll need. In other words, what would be the model of your online presence?
The kind of website you need will differ according to the enterprise you run. While all websites have many features, your business site will need some that others do not.
We'll look at various business categories and recommend which website development software is best for these types of enterprises.
Small Businesses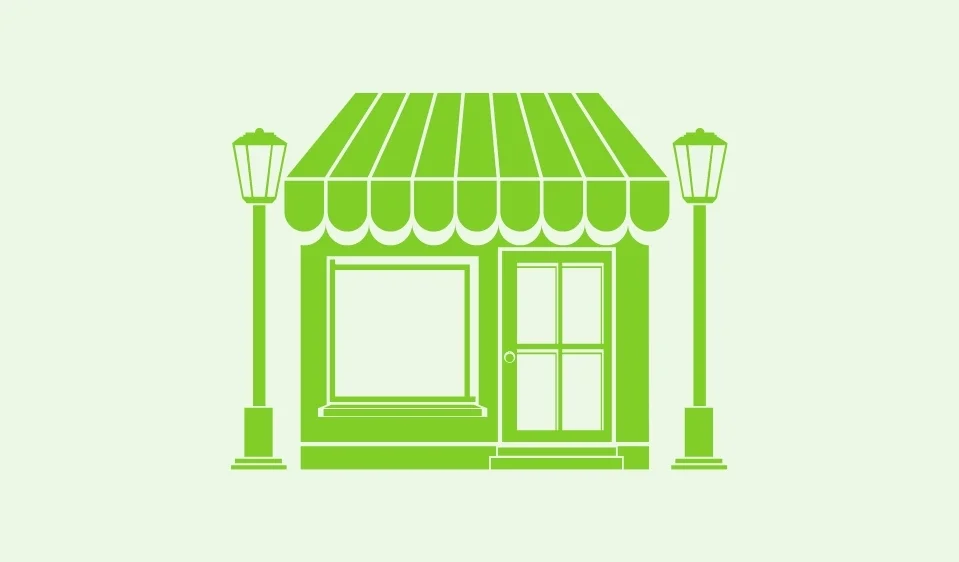 Restaurants, real estate agents, flower shops, tanning salons, and so on are examples of small businesses. Consider any local convenience store or market along your main street as an excellent illustration of a niche business with specific website requirements.
While these businesses don't often require massive or sophisticated websites, they do need to provide basic information about themselves and assist customers in solving concerns.
Some small businesses require effortless websites with only one page displaying their contact details and operating hours. Others will require websites with more features, such as order fulfillment, chat response, or even integrations with the internet data exchange (IDX). In the end, your website requirements will be determined mainly by the type of business you operate.
Big Businesses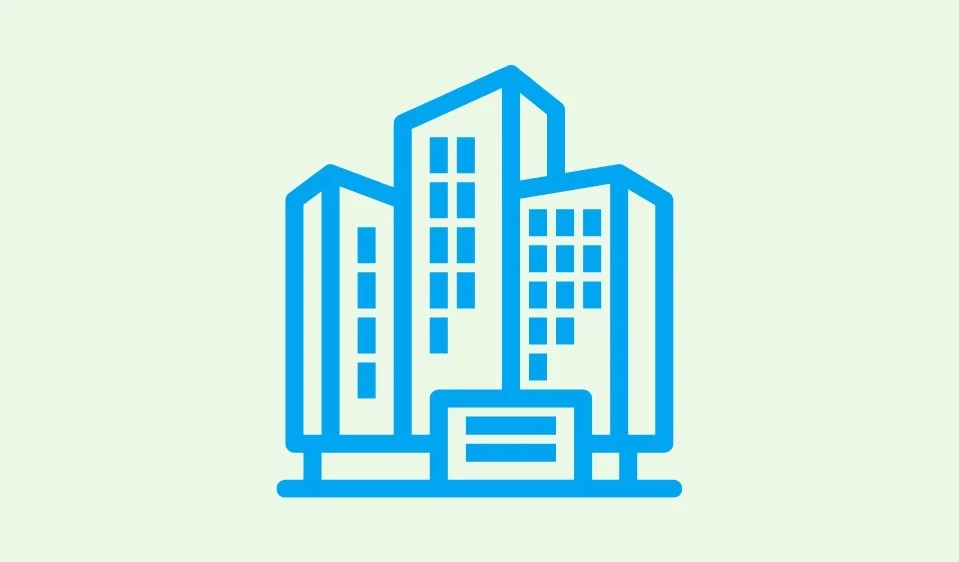 Giant firms, often known as brands, are businesses that are familiar to most people. All of the companies who supply your local supermarket store's shelves, for instance, require a business webpage.
Surprisingly, they frequently develop considerably easier websites than you may assume. Many of their sites are larger versions of the weblog. While a large company website may have hundreds or even thousands of web pages, the technology required to establish one is no more complex than creating a modest, simple website.
WordPress is quite famous, and it's the most widely used content management system for these websites. There's a good possibility that a large corporation already has a few capabilities or a web development company in partnership. Your business has the internal resources to build and maintain a helpful WordPress website.
Technology Service Provider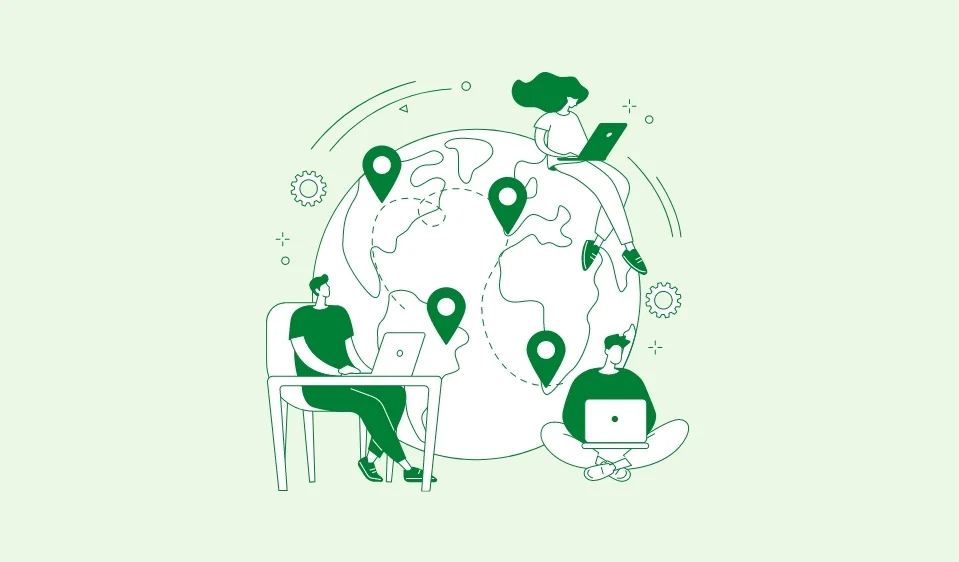 Offshore development firms, Software-as-a-service (SaaS) companies, internet forums, social media giants, and newsgroups are examples of this business. Like businesses that require a blog or portfolio site, a technology service company's website takes center stage in promoting the organization. The main distinction is that big companies need websites with extensive functionality and technical compatibility.
Unless you're a seasoned web development company, you'll almost probably need to employ or contract with technical professionals to build a website that meets your technology service business's needs for flexibility and adaptability.
Ecommerce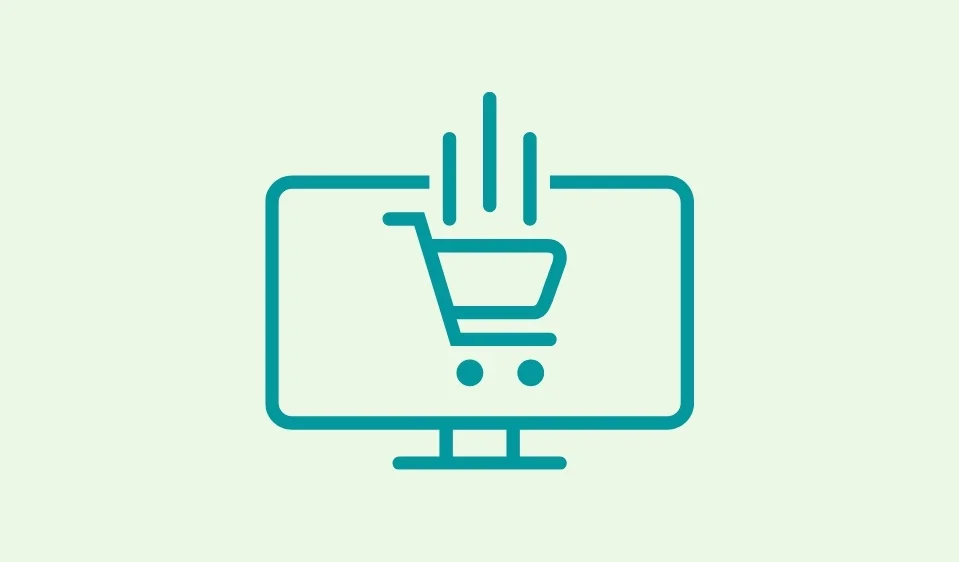 You'll need an eCommerce website to sell goods directly to the consumer online.
In recent years, the eCommerce industry has experienced substantial growth. It includes people who sell both physical and digital goods and those that operate on a dropshipping model. New software tools that streamlined the entire selling online process and cut the cost for small businesses and innovators to enter the market provided fuel for this tremendous growth.
Ecommerce websites, while significantly more sophisticated than a regular blog or portfolio site, are easy to create and manage thanks to tools designed expressly for this purpose.
Picking A Platform And Some Website Building Tools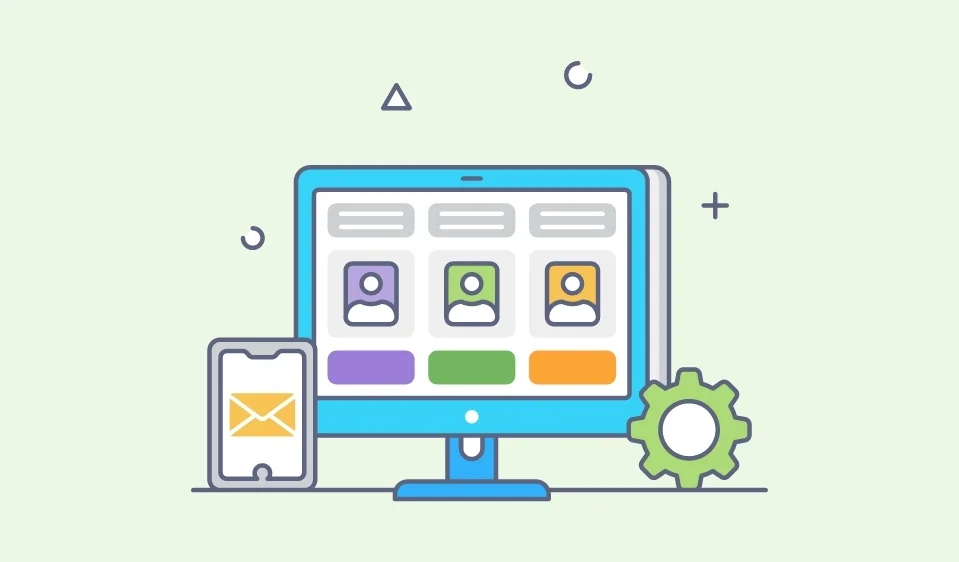 Given what we've said so far, you might be wondering why we suggest some technologies over others. This section will provide a little more context to assist you in deciding which web hosting or development platform to utilize when you build your website.
We'll start with WordPress because it can appear to be the most complex to decode and comprehend. Rather than a website builder, in the traditional sense, WordPress is a content management system (CMS) that can also generate websites. We realize it's tricky, but bear with us! We'll be digging more.
Then we'll look at conventional website builders in general, what they usually offer, and how to choose the right one for you.
We'll also go through several essential requirements and resources that will significantly impact your ultimate decision. Below are the most vital considerations when selecting a website builder or platform:
Necessary Skill Level—How familiar are you with website development?

Crucial Resources—Do you have enough time, money, and perseverance?

Flexibility— How complicated are your website's requirements?

Sustainability—Will the complexity of your website increase as your business expands?
WordPress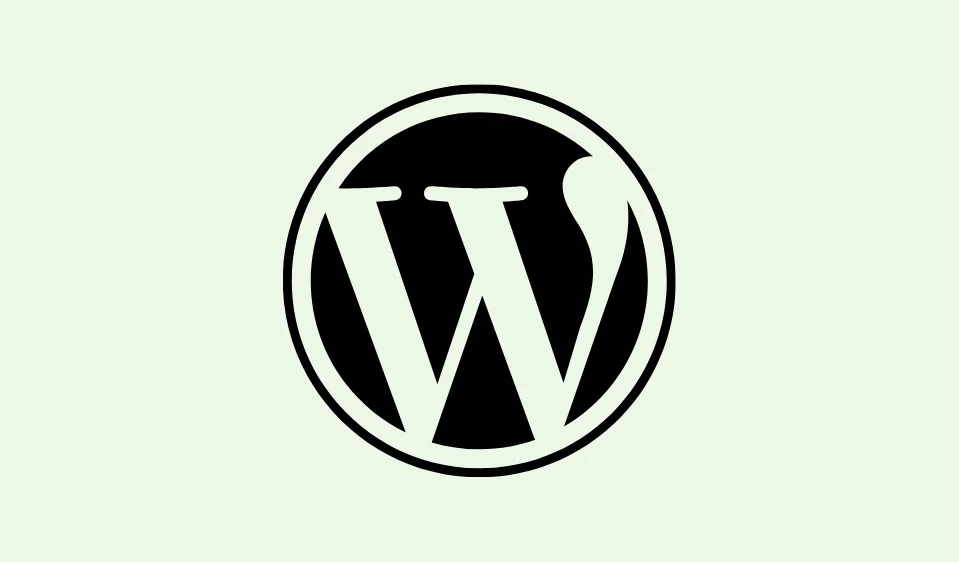 WordPress is an open-source website-building platform with a great deal of flexibility. WordPress has seen numerous improvements and expansions since its introduction in 2003. WordPress is considerably more versatile because of its enormous plugin marketplace, including over 50,000 third-party applications. WordPress powers more than 40% of the world's websites.
So, why would someone resist using WordPress?
Because with all that versatility comes a lot of complications. To get started with WordPress, you'll need to do the following:
Acquire a domain name (URL) with a domain name registrar.
Find a reliable web hosting service to retain and distribute your website's data.
Pick a good WordPress theme that meets your company's design and functionality requirements.
While these techniques aren't complex, it's important to remember that creating a WordPress website is a fragmented process. You must install a plugin or develop a self-coded solution every time you wish to add something to your website that isn't part of WordPress's core capability. Even simple tasks like getting started generally necessitate two to three acquisitions from various service providers.
However, a good web development company can offer corresponding website-building tools, diluting the limitations of WordPress. It is why we propose web hosting services such as Microsoft Azure. Using such solutions makes it simple to get started, design your website, and never worry about keeping up with tiresome plugins and theme changes.
Summary of WordPress
A moderate skill level is required. Before building a WordPress website, you must have some web development knowledge.

Moderate amounts of resources are required. If you want to make it yourself, you'll need patience, or you may engage a web development company to do it for you.

The high degree of adaptability. WordPress allows you to create practically anything.

High level of sustainability. WordPress can scale your website to infinity if built right.
The Website Building Tools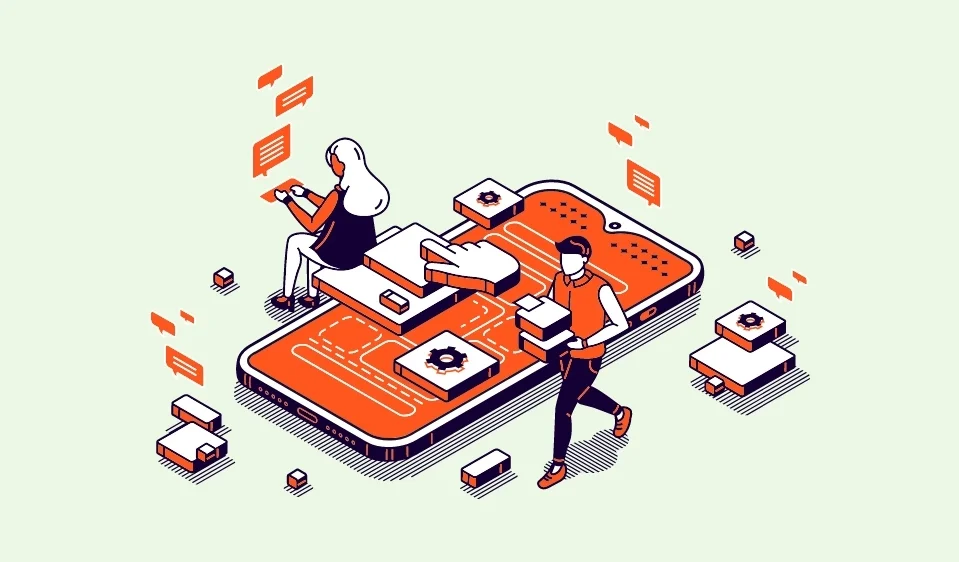 On the other hand, website builders have been around for a long time. Due to their improved quality and ease of use, web builders such as Wix and Squarespace have surged in popularity.
These website builders, unlike WordPress, provide an all-in-one option for constructing your business website. In most cases, you choose an available domain name inside a website builder's platform and then answer a set of questions about your business. You'll have an operational website base in around five to 30 minutes after completing those questions.
The consequence of such quick development is a loss of flexibility. However, this is only relevant if your website has complicated elements. 90% of small firms won't miss the extra flexibility, which can delay having your website up and running.
Summary of the Website Builder
A minimal level of skill is required. You don't need any prior web development experience. However, you will benefit from some fundamental knowledge of computers.
The amount of resources required is negligible. Monthly fees for website builders are deficient. Furthermore, you won't need to pay a developer, so your time will be the most significant cost factor.
A moderate degree of adaptability. You'll likely find the choices you need to run your website depending on the model. However, don't expect an easy answer for every bizarre feature you can think of.
High level of sustainability. Almost all websites made with 'website builders' can be maintained for the website's life. If not, you can quickly move your site to another location.
Select a Template or Theme That Is Perfect for Your Business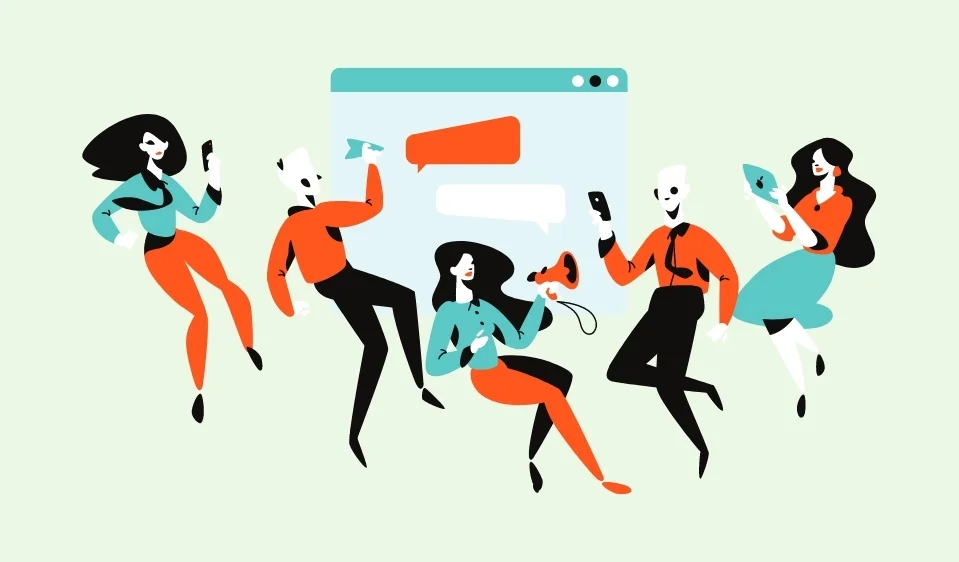 After you've decided on the software platform for your website, you'll need to pick a template or theme to give it a look and layout that suits your demands.
WordPress uses themes to customize the appearance and feel of your website. Third-party firms provide the best and most effective website themes. In many situations, these themes manage the appearance of your site and its back-end operations. 
Website builders use templates to customize the look and feel of your site. Your site's back-end layout and functionalities are unaffected by the template you choose.
Based on the kind of operations you run and your individual style preferences, you'll select a different theme or template. To assist you in deciding which theme or template to use, consider the following characteristics.
Simplicity and Functionality
A theme's or template's most significant feature is its user-friendly functionality and simplicity.
If visitors to your website cannot navigate its pages or locate the information they need, your site becomes a liability rather than an advantage.
Over the last few years, we've all been "conditioned" to recognize some fundamental aspects of a well-designed website. For example, navigation bars and buttons should be placed in expected positions, so visitors do not have to look for answers to their queries. In addition, you may notice that a good web development company avoids using odd color schemes that make content difficult to see across a variety of screen resolutions.
Because most themes and templates don't deviate too far from the median, you should be able to find one that fulfills all of these requirements.
Visuals and Branding
After ensuring that your chosen theme is simple to use for your customers, you should look for one that matches the aesthetic features of your company's branding. Rather than the other way around, many new firms get their brand images from their websites.
Use your logo as a preliminary step if you're confused about your company's overall brand or style. Check out this free logo maker tool if you don't already have one.
If you haven't gotten that far yet, use this business name generator to build your company from the ground up.
Build the Pages Your Firm Needs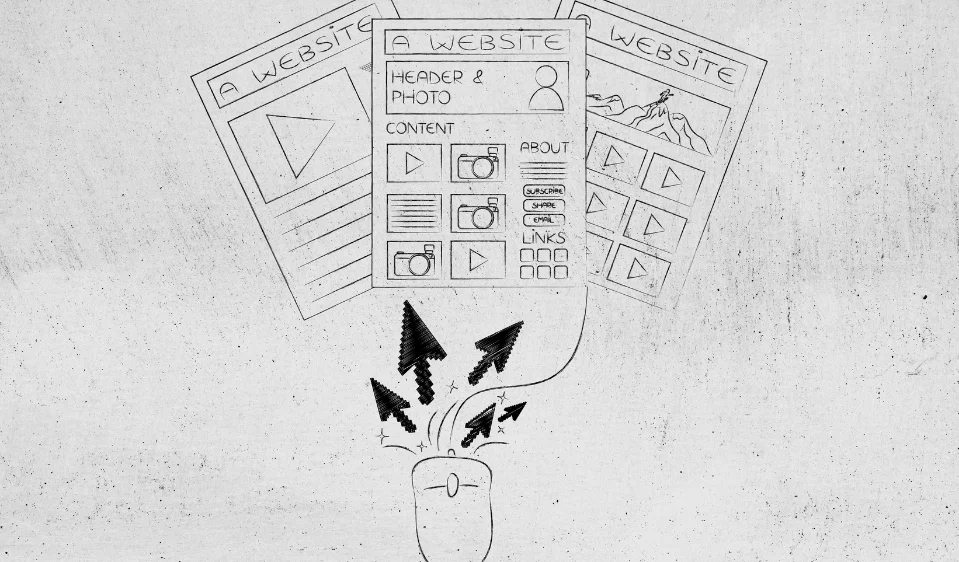 A website consists of a collection of carefully developed pages. Each page should have its purpose and value. Without oversimplifying things, all websites require some total pages, and you'll want to add other pages relevant to your type of business.
Every website requires certain pages. The following are the five pages that are marked as 'must-have' by a web development company:
Home Page:

This should serve as the front page of your website, quickly describing your company's mission and how to interact with it. It should also include any other facts you think your clients should know.

About Page:

This page should give customers an overview of your company, its staff, its goal or mission statement, and any other identifying details you choose to share.

Contact Page:

This page tells visitors how to reach you in the most efficient way possible. Many websites have contact forms, but you should also provide clients with direct means to contact you. Additionally, you can include your business hours and address on this page.

Privacy Policy Page:

  While clients are unlikely to view this page, it is necessary to include if you gather any customer data in the context of your business's everyday operations.

Terms and Conditions:

This page effectively explains an agreement between you and your consumers describing how your business and website will function, similar to a privacy policy page.
Pages Dedicated to Your Business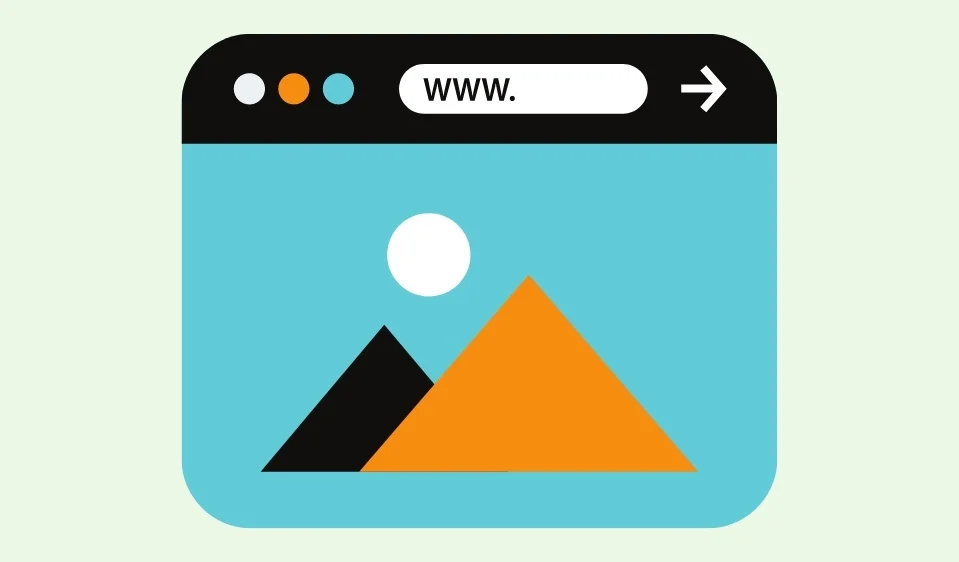 You may want to add several different pages geared to your specific sort of business and the web pages that every website needs.
Here are some page categories which may sound right for your business website; however, this is not an entire list:
Product Page:

This sort of page refers to a product/service you offer. If you own an eCommerce company or a physical store, a product page can help your customers understand what you're selling and even provide them the option to buy it.

Pricing Page:

A pricing page, common among organizations that sell services, describes a company's various service level offers and their associated rates. A hyperlink to a pricing page is usually found in the top-level navigation bar of a website.

Menu Page:

If you own or operate a restaurant, you must build a menu page. When clients search for your menu online, you don't want them to encounter blurry photographs of your physical menu simply.

Service Page:

If your company offers multiple types of services, a service page is a fantastic way to present a complete list of those offerings.

Blog Page:

A blog can be used by any business. Most businesses establish a blog page to assist in the search engine optimization of their website (SEO).
Whether or not you wish to have these pages on your website is determined by the type of business you run. You can also use your imagination and mix-match any of these page types as you see suitable. Keep in mind that internet users expect to see specific patterns, so deviating too far from the standard could backfire.
Analyze and Publish Your Website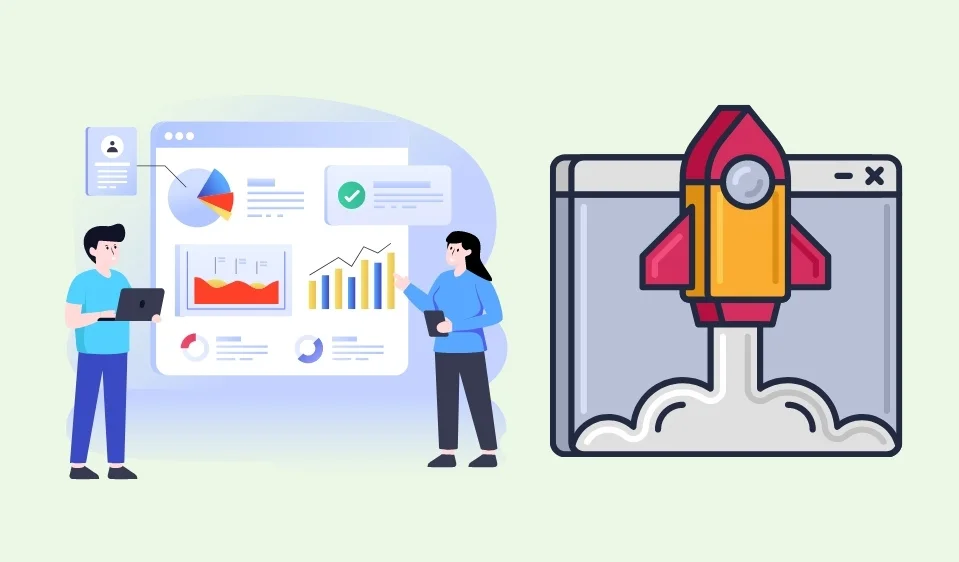 After you've determined and built the pages you need, It's time to launch your website. When it comes to establishing your website for the first time, there are just two rules to remember:
Testing Everything: Examine each of the pages you generated for your website. Read all the content, press all the buttons, and check all website forms. This quality assurance (QA) check will ensure that your site functions appropriately when the first visitors arrive. Testing also improves SEO for large websites.
Waiting for Perfection is a Pointless Exercise: The most crucial aspect of your website is whether or not it is operational. Every web development company would suggest that making a website for the first time is an effective way to learn. You'll inevitably dislike something about your website. For example, you could want a button to appear six pixels to the left but don't know how to get it there. You'll undoubtedly come across broken links that you thought you'd already addressed. However, as PerfectionPerfection does not exist, there is no purpose in waiting to publish after the first round of assessment.
How to Pick a Web Development Company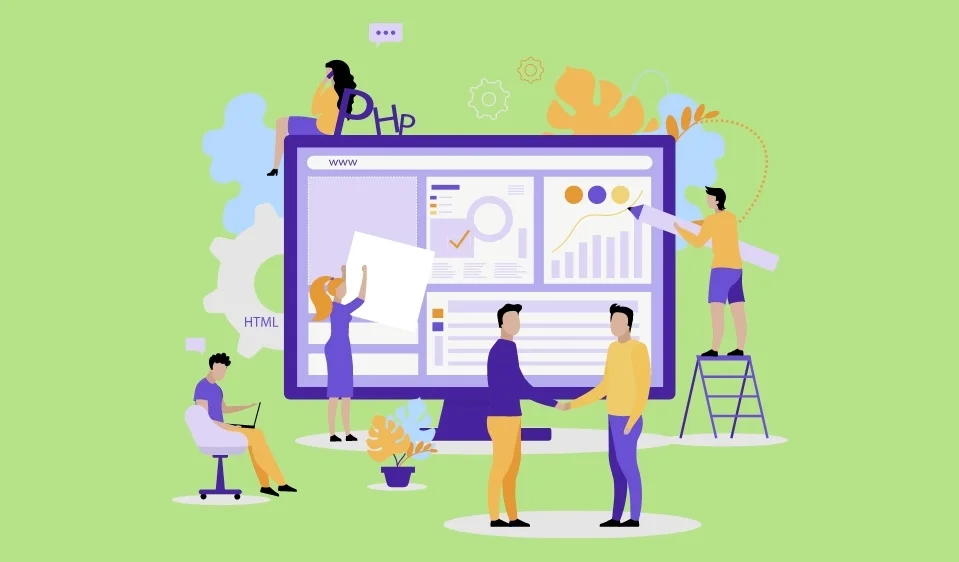 Finding the proper agency and spotting substandard Tech teams are critical when establishing a business online. A lousy web development company is known for poor design and development, offering clients incorrect e-commerce solutions, missing deadlines, and overestimating project costs. Working with the wrong team can lead to missed deadlines, poor work quality, and monetary and time loss. There are some crucial variables to examine to protect your company from potential blunders.
What services does a web development company offer?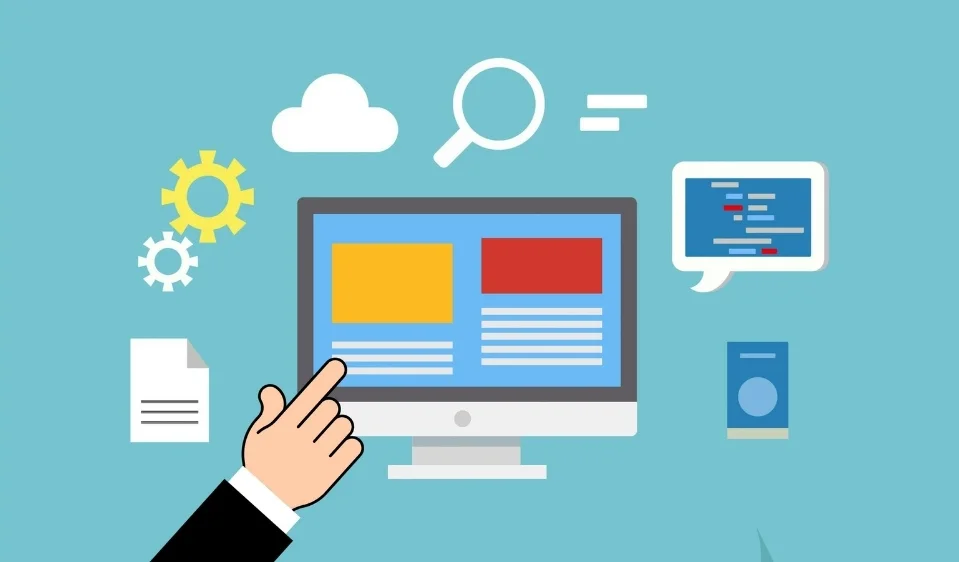 A web development company's key responsibilities include conceptualizing, designing, developing, and maintaining websites and applications. Let's take a closer look at this:
Website Development
Websites exist in a range of layouts and sizes, as evidenced by the millions of business websites on the internet. A web development company can develop a website tailored to your company's specific needs and preferences. Unlike websites designed in the previous decade, today's websites keep mobile users in mind. It entails creating a website for smaller (handheld) devices and then converting it for use on multiple devices such as desktops, tablets, or notebooks.
Multiple criteria, including the following, will determine a web development company's strategy for creating your business site:
The type of company (B2C vs. B2B)

The industry or domain in which you work

The geographic areas and demographics of the people you serve

You have set aside the amount of money for the website's establishment and upkeep.

Your aims and objectives (both short term and long term)
Services for Developing Mobile Applications
Business owners have recognized the importance of adopting a mobile-first strategy. According to trends and statistics, consumers spend a good deal of time on their smartphones. Applications, like websites, are designed with mobile users in mind. The following are some of the aspects that influence how the app development process unfolds:
Platforms on which you want your company app to be available (iOS, Android, etc.)

What kind of business do you run, and in what industry do you work?

Demographics of the target group

The application's purpose

Your app's maintenance and development cost
A web development company will often assist you in developing an app and(or) website by doing the following tasks:
Conceptualizing and finalizing the framework, architecture, and navigation

Selecting a programming language for your website and app (HTML, PHP, JavaScript, ASP, etc.)

Back-end programming and coding

Incorporating video, visual, and audio elements in the app

Publishing and optimizing content following best practices

Working on creating the User Interface and User Experience at the front end

Before launching the website and app, test everything thoroughly (beta testing)

Identifying and resolving issues

Carrying out speed and performance tests

Putting codes in place and going live

Regularly maintaining and updating the website/app
Conclusion
As you can see from this article, building an excellent business website isn't as easy as one may think. Your small or medium business, on the other hand, will have a great chance of prospering in the online marketplace if you follow the procedures outlined in this article. To have the best web development company working for your business website, reach the experts.
Software Development Services
With Our expertise in Software Development, we can create Custom and Enterprise solutions for multiple platforms ranging from web and mobile to the cloud. We also specialize in SaaS Development, UI/UX services, QA Testing, System Integration and API Development.