If you haven't been living under a rock, you are aware of the value of having a website for your company.
Nonetheless, you might believe that your company is  operating successfully without one at the moment. Or perhaps you've added it to your obscenely large list of things to do in the hopes that you'll finally get to your own web development project.
But, it's possible that you do have a website. Many small business owners, like yourself, think along these lines: "I don't need anything extravagant because I don't have a big, well-known brand. Only a little thing will do. They frequently use DIY tools to build their websites as a result of this way of thinking, and perhaps you have as well.
Whatever part of the aforementioned scenario is closest to your reality, you need to appreciate how important it is to not only have a site, but a good one.
What Justifies Having A Professional Website?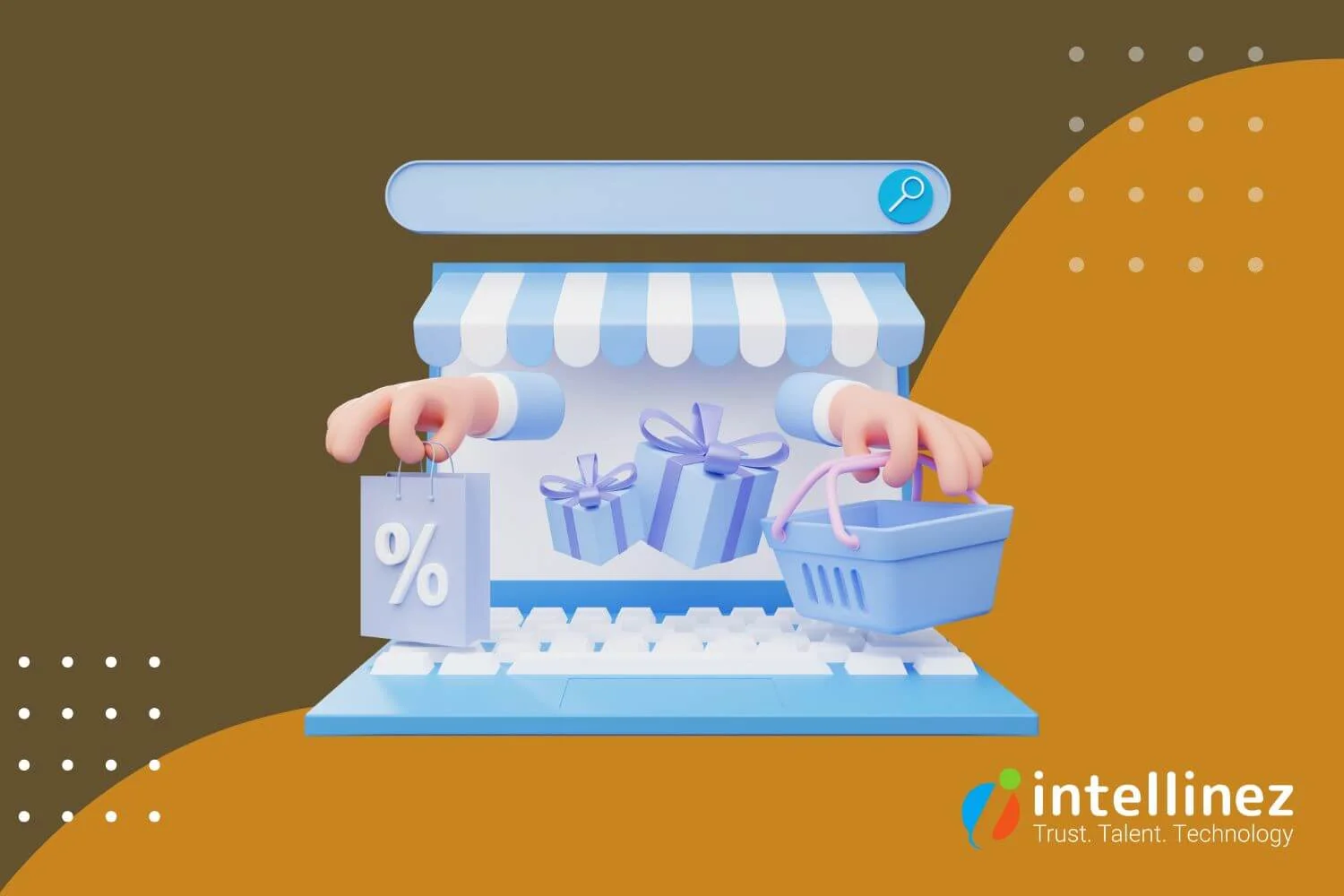 You just cannot afford to be without a website in the modern era for a variety of factors.
One of the first things that prospective customers look for.
If you have a website, potential clients who are driving by your physical presence will go there to learn more. If you have one, they'll act similarly if they find you in local search results and are interested in your offerings. Potential buyers will visit your website immediately in almost any situation. However, they can only do this if you have one, of course. If not, they'll rapidly disregard you and your company and go elsewhere.
You gain online visibility.
You can genuinely send visitors in your direction if they don't know how to precisely search for your business. A website that is search engine optimised may be noticeable in search results. It will therefore probably be visited more frequently and generate more traffic than websites with lower rankings. In other words, visibility comes with having a website, whereas nothing comes without one.
It's a Strong Method for Nurturing Leads.
Potential consumers are deemed leads after you bring them on-site and they demonstrate a clear interest in your products. Yet leads aren't yet prepared to convert to clients. How then can you turn leads into prospects and prospects into customers? Via your website, you can gradually raise them.
It makes communication with current clients easier.
A website will help you connect with potential clients while also allowing you to keep in touch with current ones. Having a website benefits both you and your consumers, whether they use it to access online accounts, look for company updates, or for any other reason.
It is the foundation of a successful lead generation strategy.
You are urged to drive visitors to your website through email marketing and social media marketing. If you shrewdly heed that advice, you will be able to cultivate leads, encourage conversions, and maintain communication with current clients, as previously said. Also, you'll have a tool to monitor the general success of your marketing initiatives, including the main traffic sources.
It should go without saying that if you don't have a website, you don't get any of these advantages. Yet if you do have one that isn't as good as it could be, you run the following risk:
Becoming invisible online, possibly as a result of poor optimization
Compromising the integrity and reputation of your company
Putting off potential leads due to a bad user experience or another problem
Engaging expert assistance is the best method to stop or resolve these problems.
Advantages of  Website Development & Management by a Professional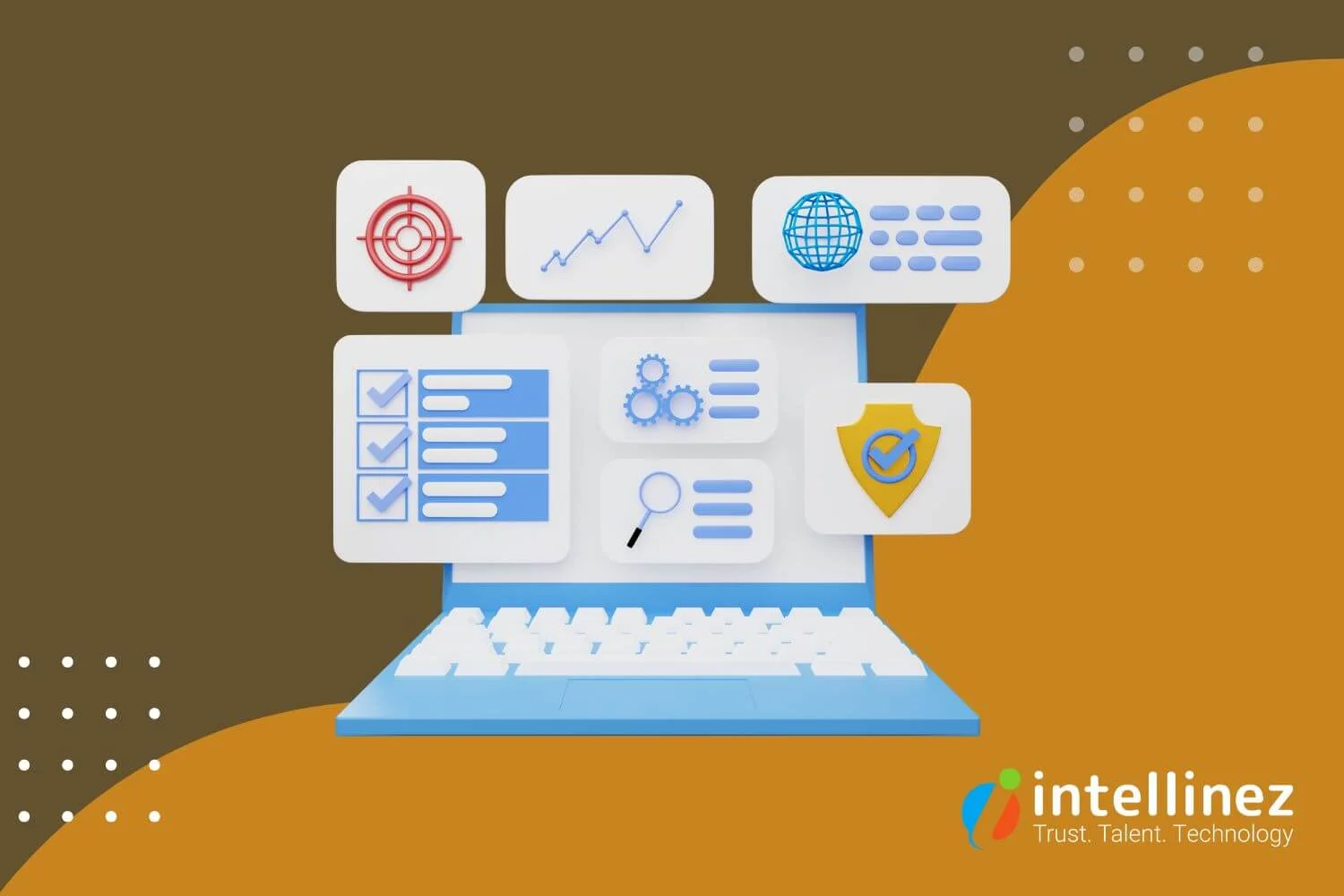 You shouldn't pass up the opportunity to invest in a top-notch, expertly constructed website because it can provide you with a number of advantages.
Increased Authority and Credibility
A website that has been thoughtfully designed and implemented will undoubtedly attract attention. It comes as no surprise that most customers are more likely to believe such a website than one that is obviously a do-it-yourself endeavour.
Take two stores as an illustration. The first is a flimsy building that appears to have been put together by someone with little to no construction experience. It is a bit of an eyesore and has a maze-like arrangement. The second is a strong, tastefully constructed structure with a practical layout. In other words, you won't have to worry about getting lost or getting crushed under a falling structure. Which one do you prefer to buy? Obviously, the second!
Your webpage is much the same. With a professional website and website text that they feel secure and at ease using, you will win the respect of more visitors than with its DIY alternative.
Better branding
To build a website, there are many choices available that let you select a template and/or drag and drop web page pieces. Even though it's a quick and inexpensive route to take, it doesn't truly do your brand justice. Professionally created custom graphics can help your company stand out from the crowd and emphasise the qualities that make it so exceptional. Your brand may become more recognisable as a result, increasing future sales and recommendations.
A successful user experience
According to research, customers frequently make choices without giving them much thought. In other words, instinct has a stronger influence than rational thought.
Your intuition will probably tell you to leave a website when you visit it and have a bad user experience. Yet, you won't have to worry about losing potential clients nearly as much because professionally built websites typically deliver more beneficial user experiences overall.
More leads and clients
A successful website has the capacity to produce leads for your company every single day. How? It should, among other things, contain mechanisms to track the actions site visitors do and effective calls to action for users at each stage of your sales funnel. To have such crucial components set up and functioning as they should, marketing knowledge and testing are frequently required.
It goes without saying that a professionally developed website will generate more leads and, eventually, more sales than a DIY drag and drop one.
Completely Optimised
Your site must be able to adapt when consumer behaviour, device operating systems, and other factors change. By hiring a specialist, you can be confident that all devices can easily access your website.
The Reasons You Need a Good Website
Do you now see why a business website's quality is so crucial? Your company's growth may be aided by it or, at the other extreme, it may be stifled. Not to mention the fact that not having a website at all would also be a drawback.
The major lesson: It's worthwhile to spend money on a properly designed website. Will you put in the money?
Benefits Of Outsourcing Your Web Development Project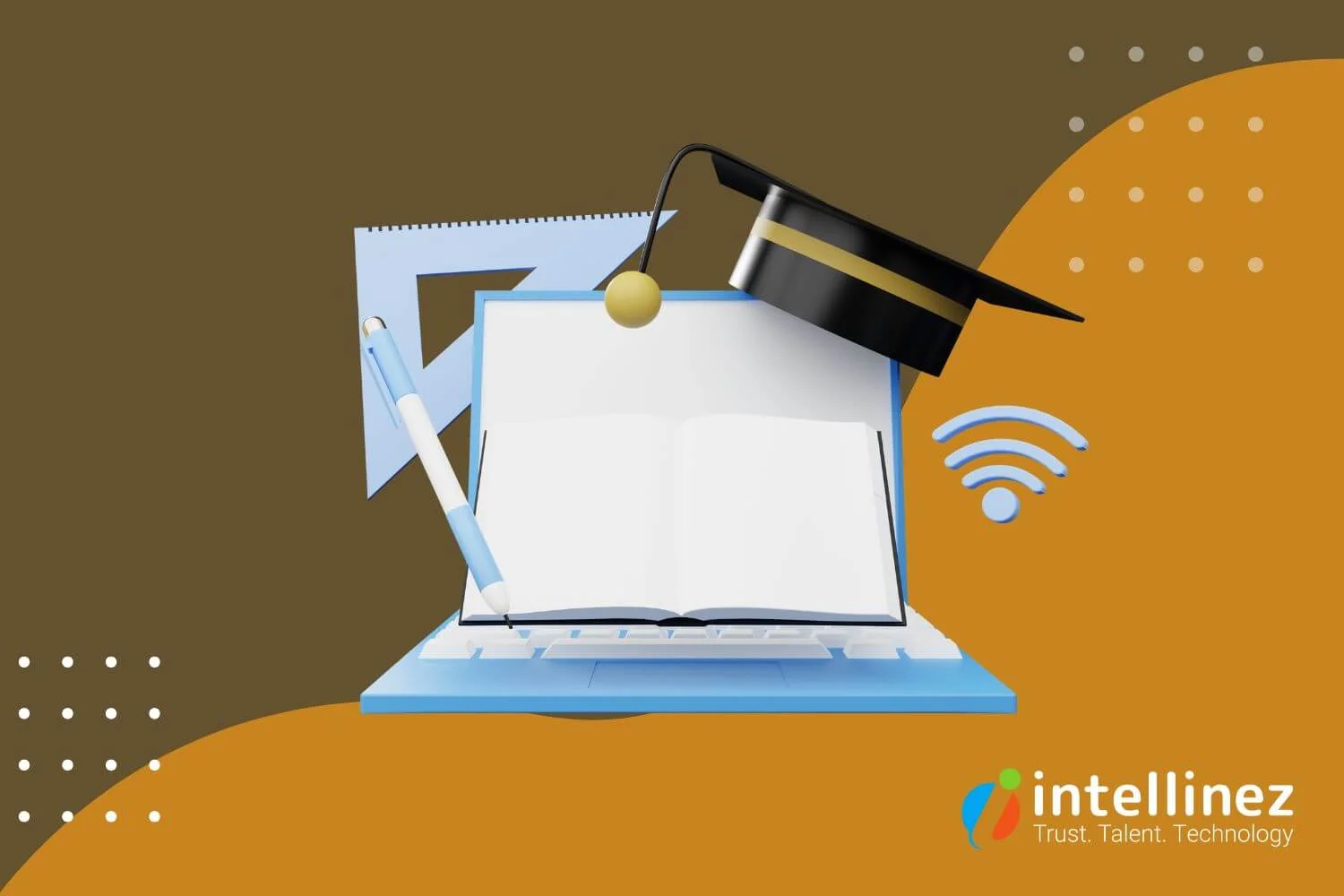 We'll look at the factors that influence business decisions to outsource web development work in this part.
Resource Management
Outsourcing a project is significantly more cost-effective than hiring an internal team of skilled developers, project managers, designers, business analysts, and other specialists. It takes time and money to hire a team, not to mention the onboarding procedures and adjustment period. Also, employees are entitled to office space, furnishings, social benefits, paid time off, taxes, and more. All of this will result in each employee accruing a significant monthly bill. You may cut costs and complete your project faster by working with a dependable IT partner.
Talent Source
The ever expanding technology market needs new talent, which might not be simple to get in your location. Partnering with a web development outsourcing company will provide you access to a much larger global talent pool. You might assign your assignment to a seasoned expert with years of expertise rather than settling for someone whose skills are merely adequate. For instance, it may be challenging to locate a backend developer that specialises in a certain technology. With an outsourcing company, you may choose the particular workforce you need to finish the project without having to spend money training your own employees.
Possibility of scaling
One of the primary justifications for project outsourcing is that certain IT projects can take months or even years to complete before going live, which increases the need for scalability and flexibility. Development teams can remain adaptable over the duration of a project thanks to agile approaches. Scaling your staff, though, is a completely different matter. Several professionals are on staff at outsourcing organisations and are ready to leap into the project at any time. The organisation will simply add another member to their team if your project ever needs more hands, specialised knowledge, or professional expertise.
Concentrate on strategic goals
You may concentrate all of your attention and resources on the business side when you outsource web development chores. Only at the very beginning of the project, when the outsourcing firm is gathering pertinent data such as design, features, deadlines, budgets, etc., does the customer need to be involved. The client's time and resources for the project can be reduced if these criteria have been obtained and recorded. A skilled IT partner like Intellinez will regularly share their preliminary findings with the client so they may keep informed and make any necessary adjustments.
Decreased time to market
Any firm can profit greatly from reducing time-to-market. Nowadays, if you have an idea, there's a good possibility that someone else has already thought of it and is striving to make it a reality. You can advertise and promote your product more quickly to the correct audience if you launch it early. Your project will be carried out by a group of skilled experts whose sole responsibility it is to complete it.
Professional Advice
A website development company that you outsource might utilise their expertise to assess and perhaps even improve your project in addition to carrying it out. They can evaluate the product idea, refine the design, test presumptions, and ensure that the final product will meet users' needs by using their combined knowledge and expertise.
Sharing of Risks
Any credible IT business like Intellinez will make every effort to offer a solid product that meets the needs of the customer. Outsourcing firms are more inclined to work with the client to provide a quality product because their reputation is on the line. Because your IT partner will be equally committed to your success as you are, you will gain from splitting some of the risks with them.
A Step-By-Step Guide To Outsourcing Your Web Development & Management Project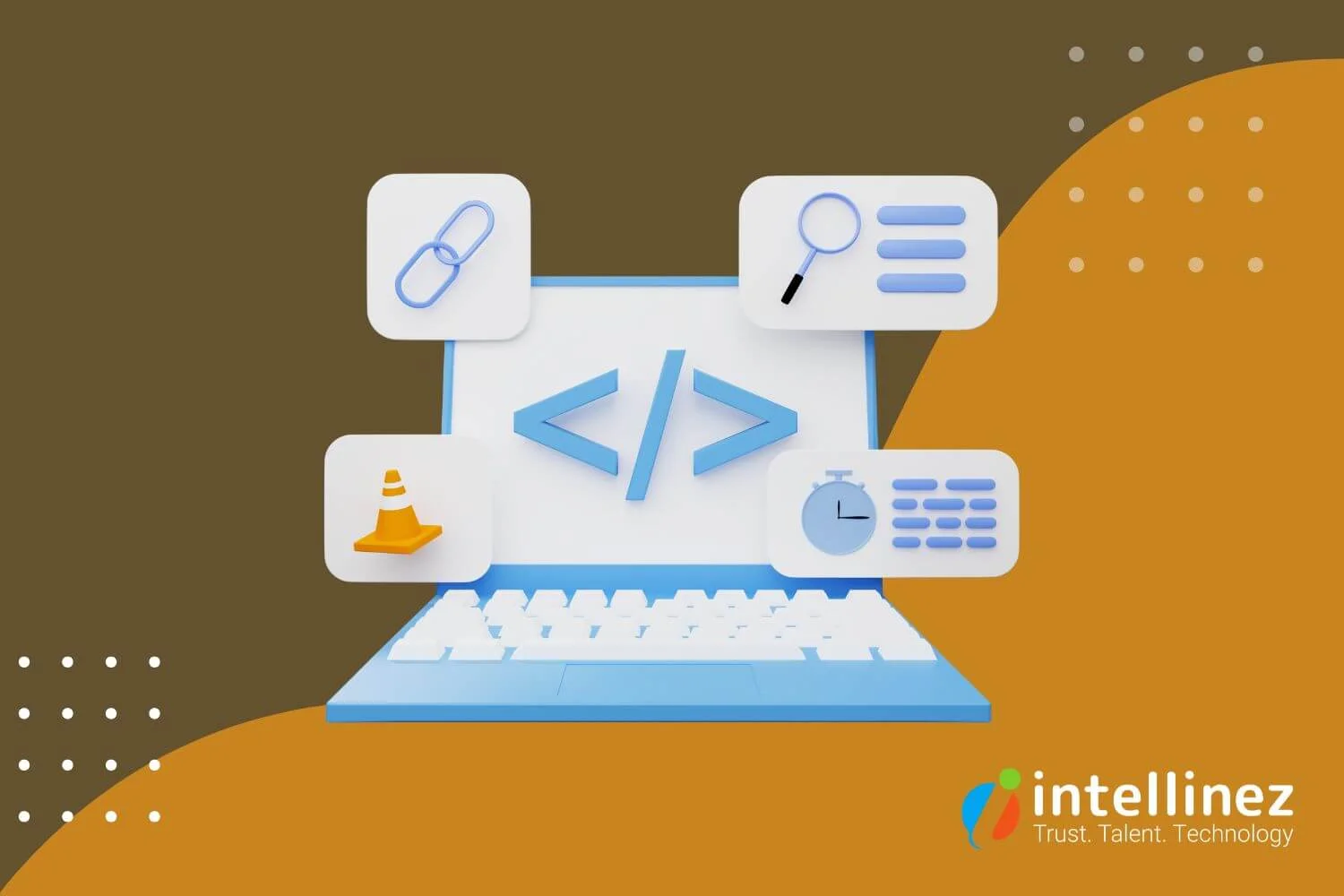 It is normal that you might be hesitant to decide to outsource your project. You will be entrusting an outside company with private information and depending on unrelated people to complete a significant assignment. This manual on how to outsource web development should be able to assist you in avoiding typical problems and starting a fruitful and productive partnership with a trustworthy partner.
Establishing Business Objectives
Establish the project's objectives and specifications before ever considering employing an IT partner. Use business terminology to express your goals for your product in straightforward terms if you lack technical understanding. Perhaps you want to increase brand recognition, get more leads, or connect with global audiences. In either case, explain your goals and motivations. Also, specify who your target market is and what problem your solution specifically aims to tackle. Your initial discussion with a potential outsourcing company will go much more smoothly if you have this document ready.
Timetable and budget projections
By estimating the project's overall budget, you can reduce the pool of potential IT partners. You can locate a qualified website development outsourcing company with this number. Bear in mind that fixed and variable pricing models are the two main ones utilised by outsourcing organisations. With a fixed model, the entire project is meticulously planned out in order to determine the most accurate estimate of the total cost. The drawback is a lack of flexibility, which can be quite harmful to a project involving web development. You can adjust and broaden the scope as you go along with a flexible model. Although this model typically produces better results, the budget does tend to go up.
Timeline estimation can be useful while choosing a business. If you are aware of the anticipated release date, let the business know so that they may evaluate their options and make an acceptable offer. You can delegate this calculation to your prospective IT partner if your project does not yet have a firm release date.
Specify the requirements you want to meet.
Make a list of the fundamental criteria, such as location, industry experience, rates, values, cultural background, etc., before you outsource website development work. You can use this list to narrow down your search to the companies that will work best for you and your budget. You can read online reviews, browse a company's website and case studies, find out about its mission and principles, and inquire about its rates to see whether it meets your needs. Reach out to the business to set up a meeting so you can assess their technical know-how and communication abilities as the last stage in the due diligence process.
Build Communication
Communication is crucial in your connection with an IT vendor, as we have already discussed. Provide clear communication channels and messaging platforms, a regular meeting schedule, a feedback exchange, and openness. When it comes to communication problems, a SLA (Service-level agreement) is a useful mitigator. Add the warranties, definitions, obligations, software, and tools in the agreement along with other pertinent information. Be sure the outsourcing web development firm appreciates its clients, aims to provide open communication, and is responsive while searching for a partner.
The Process of Creating a Website by Intellinez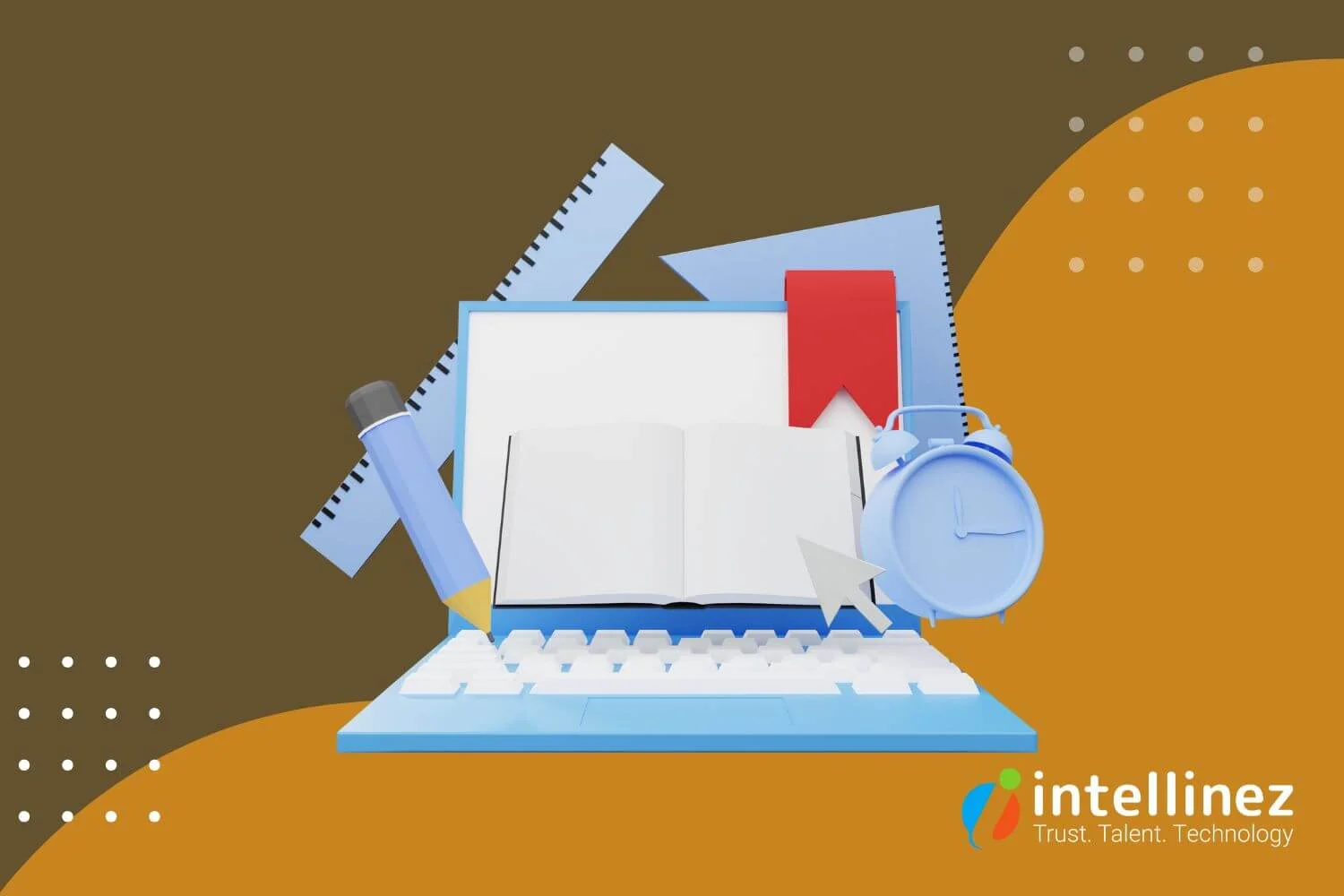 Step 1: Information gathering: Purpose, Primary Objectives, and Target Audience
Finding out and doing research is the stage that sets the tone for the rest of the process. Gaining a clear knowledge of your future website's purposes, the primary objectives you hope to achieve, and the target audience you want to draw to your site is the most crucial task at this time. Such a website development questionnaire aids in formulating the best plan of action for subsequent project management.
Online resources for teenagers seem different than those for adults, and news portals look different than entertainment ones. Various website kinds offer users varying functionality, hence various technologies should be employed in accordance with objectives. Based on this pre-development information, you may create a precise plan that will save you from having to spend extra money on unforeseen problems like redesigning the product or adding features that weren't originally envisaged.
Step 2: Planning: Sitemap and Wireframe Creation
The developer generates the information that enables a customer to assess how the full website will seem at this stage of the website development cycle.
The relationships between the key components of your website should be explained in the sitemap. Such a picture might make it easier to comprehend how usable the finished item will be. It can demonstrate the "connection" between a website's various pages, allowing you to assess how simple it will be for a user to locate the needed content or service if they start on the home page. Building a user-friendly and simple to navigate website is the primary motivation behind the sitemap creation.
The user interface is not described in the sitemap, but it does help you understand how a website is organised internally. Sometimes it's necessary to obtain a customer's approval before beginning to code or even work on a design in order to go on to the next stage of development. A wireframe or mock-up is made in this situation. A wireframe is a depiction in visual form of the user interface you intend to design. Yet, it is devoid of any design components, such as colours or logos. Only the elements and their locations that will be added to the page are described. The production sketch is tasteless and inexpensive.
The choice of your technology stack, including your chosen programming language, frameworks, and content management system, is also crucial.
Step 3: Page layouts, cycle of review and approval in design
Your website develops during the design stage. This process involves creating all of the visual content, including pictures, videos, and images. Again, all of the data acquired during the initial phase is essential. When creating a design, keep in mind the client and the intended audience.
A designer's work is evident in the website layout. It could be a graphic design or just a graphic sketch. The layout's main purposes are to showcase the material, reflect the information structure, and show fundamental functionality. Layouts can provide a general understanding of the next product because they feature colours, logos, and images.
The client can then inspect the layout and provide you with their comments. You should alter the layout and send it back to the client if there are any areas of your design that the client is unsure of. The client should be kept entirely satisfied by repeating this cycle.
Step 4: Writing and compiling content
Writing and compiling content frequently occurs concurrently with other phases of website development, but its importance should not be understated. The core substance of what you want to say to your website's visitors must be expressed in writing at this stage, along with calls to action. It takes time and effort to write content because it also requires the production of attention-grabbing headlines, text editing, writing new text, assembling the current text, etc. Typically, the customer agrees to supply website material that is ready to be migrated to the site. All website material should be submitted either before or during website coding.
Step 5: Coding
The website itself can now begin to be created at this stage. An actual website should be created using the graphic components that were produced in the earlier stages. In accordance with the website structure that was previously generated in the form of a sitemap, the main page is often created first, and then all sub-pages are added. To ensure that the installation and setup go successfully on the server, frameworks and CMS should be used.
It is necessary to construct and test each static web page element that was planned during the layout and mock-up phases. Then, unique features and interactive elements had to be included. At this stage, it's essential that you have a thorough understanding of every website development tool you intend to use.
If necessary, CMS plugins can be installed at this stage when using a CMS to build a website. SEO (Search Engine Optimization) is another crucial stage. When a website's elements (such as the title, description, and keyword) are optimised, it can help your site rank higher in search results. Valid code is also very crucial for SEO, to reiterate.
Step 6: Review, testing, and launch
The most common and typical step in a process is testing. It is important to test each and every link to make sure there aren't any broken ones. You should examine each form, each script, and use a spell-checking programme to look for any potential errors. To ensure that your code complies with the most recent web standards, use code validators. For instance, if cross-browser compatibility is important to you, valid code is required.
It's time to submit your website to a server after you have double- and triple-checked it. For that, FTP (File Transfer Protocol) software is employed. You should conduct one more final test once the files have been distributed to ensure that all of your files have been installed properly.
Step 7: Maintenance: Opinion monitoring and routine updation
A website is more of a service than a product, it's crucial to keep in mind. Just "delivering" a webpage to a user is insufficient. Also, make sure that everything functions properly, that everyone is happy, and that you are constantly ready to adjust in the event of a different circumstance.
You can identify potential issues the site's end users may have thanks to the feedback mechanism that was included. Fixing the issue as soon as you can is the most important responsibility in this situation. If you don't, one day your users might decide to use another website rather than put up with the hassle, which would be a loss for you.
Conclusion
Remember that the website development project doesn't begin with coding and doesn't stop the day your website is fully launched. The preparation stage has an impact on all other phases, determining how fruitful the development process will be. The secret to success may lie in a thorough and in-depth discovery of your end-age, user's gender, and interests.
The time after launch is quite important. Your project needs to be adaptable and agile enough to allow you to modify your website in response to user input or the ongoing trends. Knowing that there is no such thing as an inconsequential website development phase will give you peace of mind, protect you from unforeseen problems, and ensure that you have complete control over the project.
Hire Intellinez For Your Website Development & Management
Our team of skilled developers can design a custom website that meets your unique requirements and objectives while also being user-friendly, attractive, and search engine optimised. Also, our regular management and upkeep may guarantee that your website stays current, safe, and useful. By employing Intellinez, you can concentrate on managing your company while leaving the technical parts of your website in the hands of the professionals. Contact us to know more.