Understanding Corporate LMS Solutions
Corporate learning management systems assist businesses in providing customized training to new joinees as well as old employees. By keeping employees trained, reskilled, and upskilled using corporate or enterprise LMS softwares, companies can keep them adaptable and resilient to an ever-changing environment. A good CLMS solution must boast features like mobile access, individualized learning paths, performance tracking, certification administration, and more. Recent eLearning advances have increased the productivity of a corporate LMS by introducing more blended learning, microlearning, and interactive training technologies to keep employees interested and informed.
Understanding Corporate LMS Solutions: Chapter 1 
The Problem Statement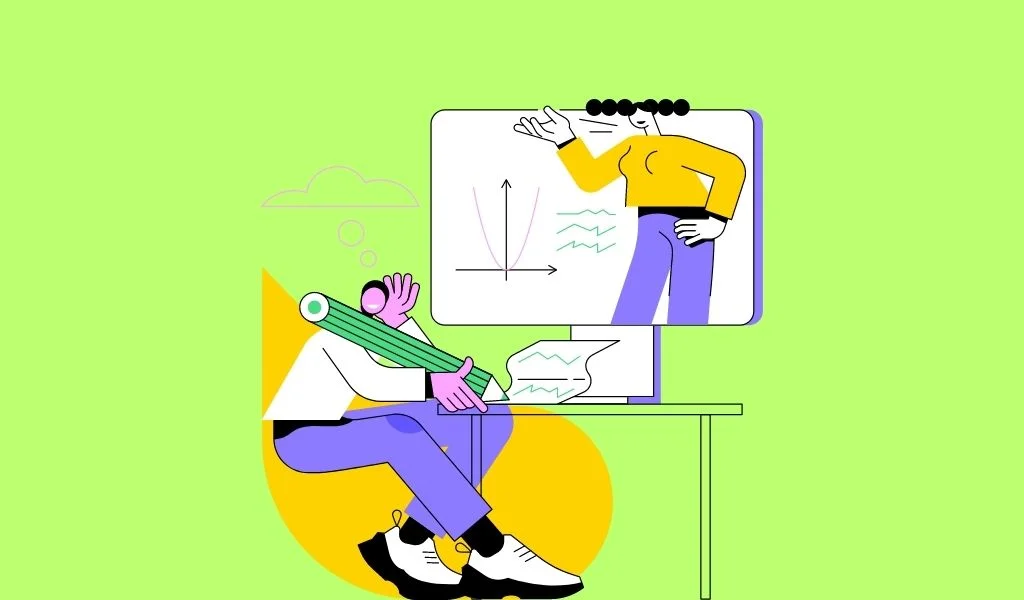 With the rise in remote work due to the covid pandemic, instructor-led training hasn't successfully met the challenges of a changing hybrid work schedule. Moreover, unlike a traditional educational institute, almost everyone in a corporate environment is on their curated learning path and needs a solution to track and assess their goals and their progress towards achieving them.
Understanding Corporate LMS Solutions: Chapter 2
The Solution Statement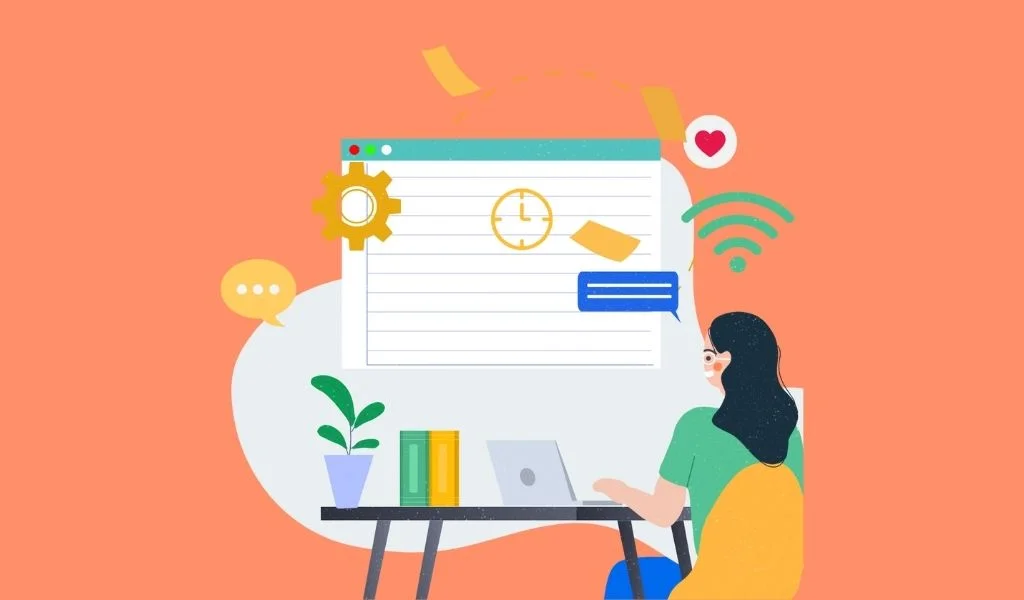 Corporate LMS solution helps organizations track and manage their efforts towards the skill extension of their employees. It helps organizations curate learning paths, identify and assess individual and organizational learning goals on a broader scale and help track their employee's efforts towards meeting the required learning goals. 
A Corporate LMS serves as a centralized repository of skill-centric educational content aimed at working professionals. It enables organizations to efficiently deliver the content to their employees while also tracking their progress in their learning journey. Corporate learning management systems (LMS) also help manage the onboarding and compliance training routines.
Understanding Corporate LMS Solutions: Chapter 3
Benefits of Corporate LMS Platforms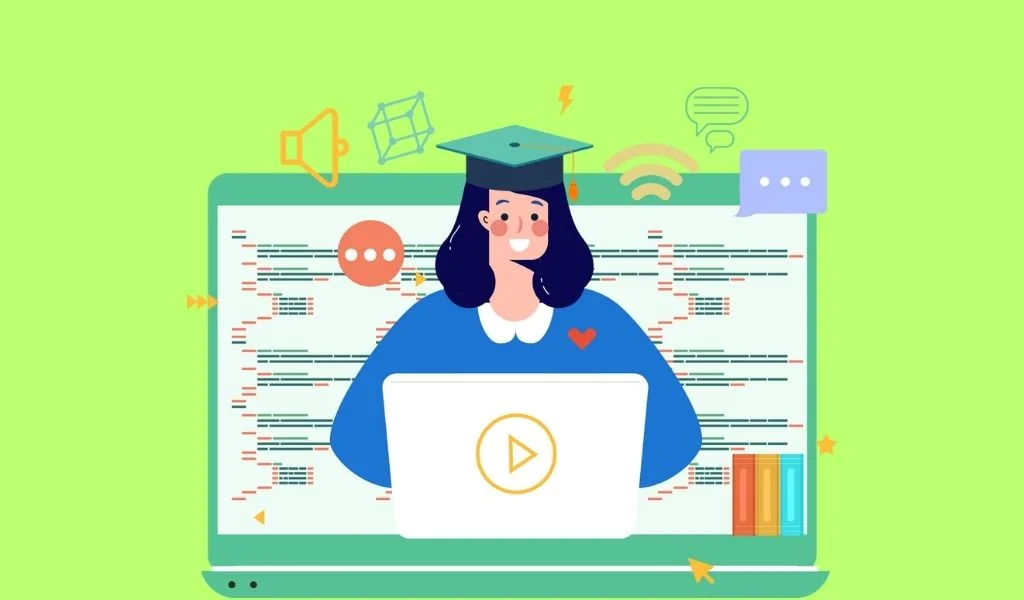 Organized Resources
All the files and resources are stored in a central repository and backed up on the LMS's server, thereby reducing the risk of losing important training resources and data. Since the solutions are cloud-based, multiple employees can access the training content consecutively.
Ease of Access 
With a CLMS, employees can access the learning resources and data at any time from any device. Most CLMS work on web browsers and serve video content, which opens the door to excellent accessibility options for the consumer of the learning resources, i.e., employees. 
Performance Tracking
Upper Management and Departmental managers can easily access progress reports for both individual employees and the departments as a whole. This data then provides perspective on where the emphasis should be paid in respect to specific topics and learners. 
Costs Savings
Organizations can save big bucks on the training and onboarding of new employees with a digital corporate LMS. By using a CLMS instead of traditional classroom training, businesses can save on costs associated with traditional classroom training while also improving accessibility and collecting learning analytics.
Understanding Corporate LMS Solutions: Chapter 4
Features of Corporate LMS Tools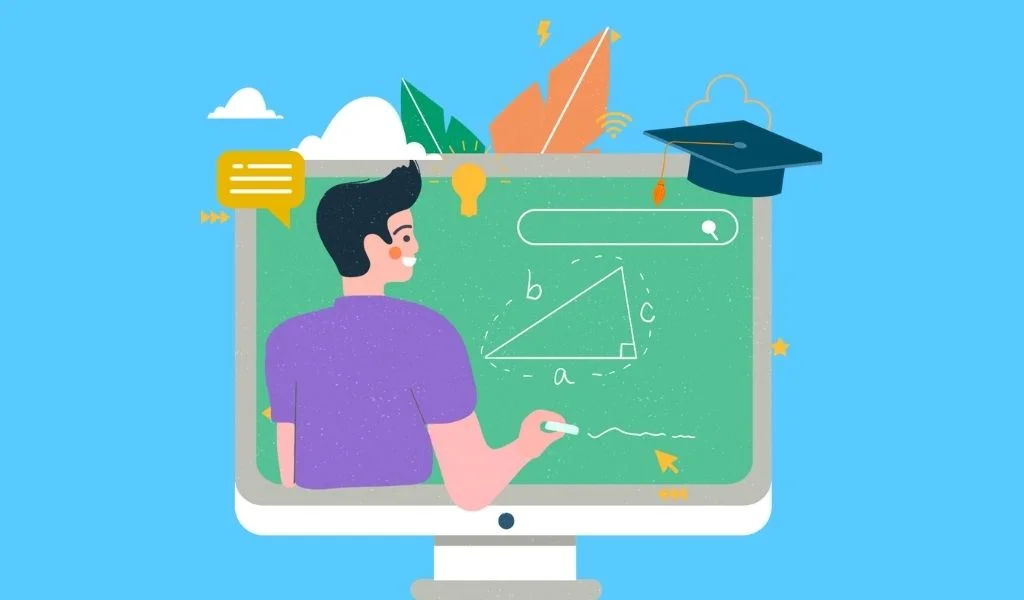 Multimedia features
Learning resources don't always have to be "how-to" videos. Today's Modern Corporate Learning Management Solutions incorporate various other forms of multimedia files and interactive elements for a more engaging experience.
Learner Feedback
With the help of post-training feedback surveys, organizations can assess the efficiency of their learning programs and the impact of the training sessions on their employees. 
Personalization
Modern Corporate LMS tools are capable of catering to the different training needs of every employee by curating personalized training experiences optimized for maximum results.
Understanding Corporate LMS Solutions: Chapter 5
Top 5 Corporate LMS Solutions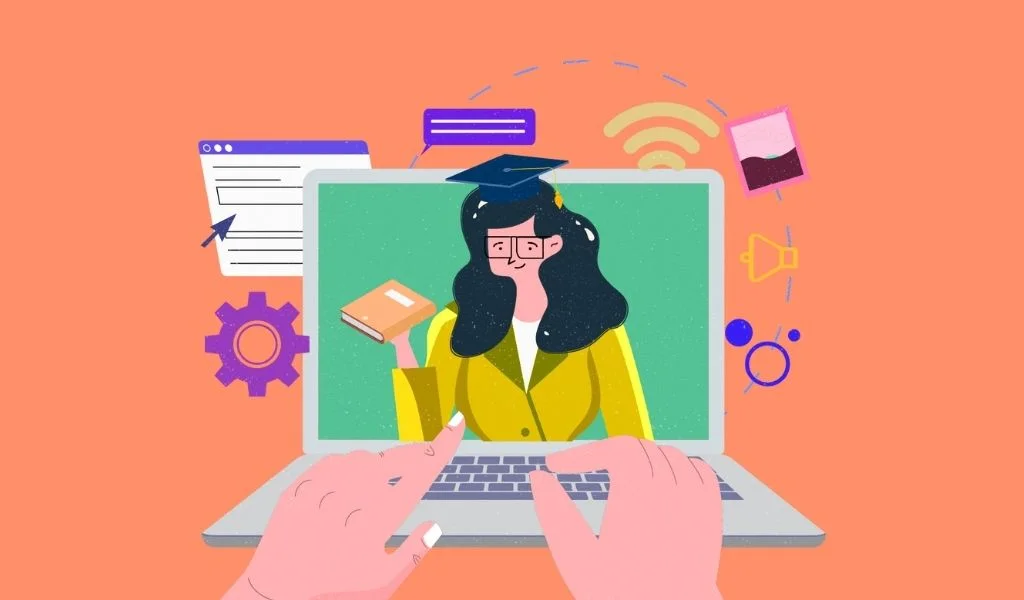 Paylocity
Paylocity boasts a corporate learning management solution that allows domain experts to curate specific modules aimed at microlearning and assigns tailored courses to specific employees. It also has a mobile app that increases the accessibility to the learning materials.
Key Features 
Multiple Content Delivery Methods.

Highly Accessible, with an easy-to-use mobile application.

In-depth resources on the subjects of health & wellness, workplace inclusion and the likes.

Training analytics, measured with the help of surveys and quizzes
SAP Litmos
SAP Litmos enables targeted learning and boosts engagement among employees. It is a bit costly if the number of learners is less than 150.
It offers ready-made modules on soft skill subjects like communication, leadership and compliance. 
Key Features 
The Content & Data on SAP Litmos is encrypted and stored securely.

It tracks course metrics like content popularity, completion rates e.t.c 

It offers in-built reporting and analytics tools.

Allows for automation of repetitive tasks.
TalentLMS
TalentLMS is a cloud-based solution, so it is ideal if the training has to be given to remote employees. It has a strong focus on onboarding and compliance training. It can also deliver live learning lessons and offers video conferencing and messaging tools. 
Key Features 
 Creators can gamify elements of their course to make it more cohesive and interesting.

The solution caters to a global audience and offers other languages besides English like German, Spanish, French and Greek.

It supports all the main content standards, like SCORM, xAPI, and cmi5.

Creators can reuse older content and mix-match resources to create updated modules.
LearnUpon
LearnUpon offers blended learning with ILT modules and in-person webinars. Its central hub comes with a suite of tools to help companies create, assign, measure and analyze every facet of the employee training program. It also enables automation of recurring tasks like onboarding.
Key Features 
The after-sales support provided by LearnUpon is available 24/7 and is very knowledgeable and friendly.

It offers badges and certificates upon completion and reaching course milestones.

The reporting aspect of the platform can also be automated and scheduled.

Employees can interact and engage with other learners.
Lessonly
Lessonly is known for custom authored courses, with a deep emphasis on simplifying the course modules' creation, implementation, and management. The effectiveness of the course modules undertaken by the employees is measured with the help of on-demand examination.
Key Features 
The platform boasts a very easy-to-use lesson builder with support for a wide variety of media forms.

The analytics tools help in revealing key learning insights and tracking metrics like engagement and employee growth.

The platform is automated and manages itself.

The platform has built-in tools that help domain experts create rich and dynamic content without the need for any additional tools or software.
Conclusion
While a corporate LMS boasts some great advantages, integrating one into your organization can be a tough undertaking. At Intellinez, we specialize in developing in-house corporate LMS solutions and integrating existing options into our clients' IT and Organizational Infrastructure. Contact us for a free consultation and quotation.
Software Development & Integration Services
With Our specialization in developing and integrating Corporate LMS Solutions, we can help you keep your team trained and upskilled, in order to make them adaptable and resilient to an ever-changing corporate environment. We also specialize in SaaS Development, UI/UX services, QA Testing, System Integration and API Development.