Still counting on your internal IT department to keep your systems up to date? Perhaps it's time for a change. 
Since the days of break-fix IT, technology has advanced significantly, but most internal IT services still lack the capabilities to keep up with the rate of innovation. Because of this, many businesses discover that their IT is reactive rather than proactive, and their systems have a hard time keeping up with the needs of expanding businesses in a digital environment.
It's time to think again if you've ever dismissed the concept of outsourcing support to a third-party provider because you believe your present IT structure is enough or because you were worried about the expense. Managed services provide several advantages, especially if you're utilising a programme like Microsoft Dynamics 365.
What are managed IT services?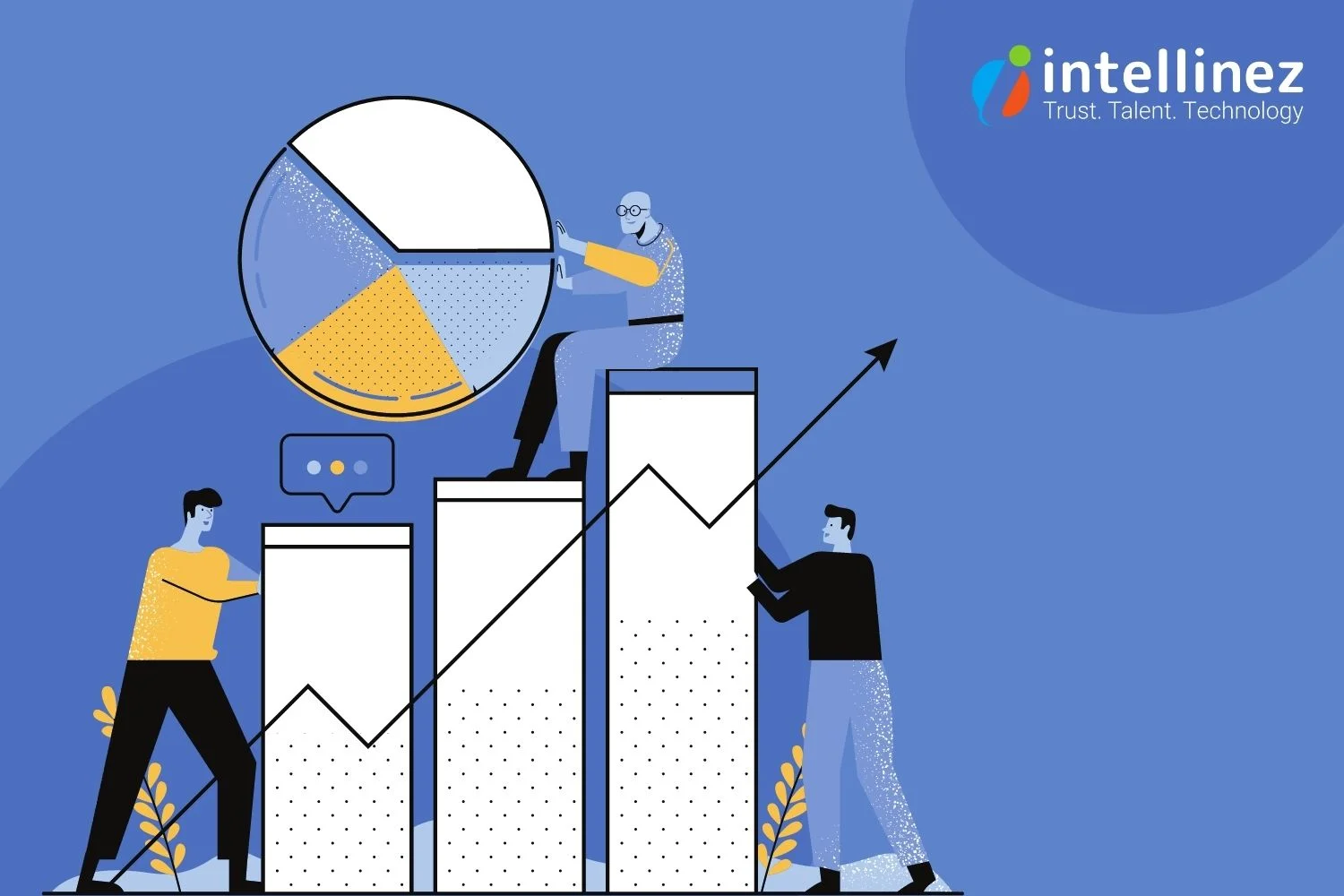 Let's review the fundamentals before delving into the benefits of the managed services approach.
The practice of outsourcing business administration and management functions to a third party is referred to as managed services. You'll notice that this term doesn't specifically refer to IT; this is because managed services can refer to a wide range of activities, including call centre operations, supply chain management, and marketing strategy. Having said that, managed IT services will be the article's main topic as they are the type of managed service that is most frequently mentioned.
In recent years, the demand for managed services has increased dramatically. In 2019, the market for managed services was valued at $185.98 billion, and by 2025, it is expected to be worth $356.24 billion. By 2027, the market in India is projected to reach a value of US$28.64 billion, with revenue predicted to increase at an average yearly rate of 11.02% (CAGR 2023–2027). In the market for IT services, the average expenditure per employee is anticipated to reach US$36.27 in 2023.
Small and medium-sized businesses (SMBs), which need access to the newest technology to keep a competitive advantage in their respective sectors and to sustain their continuing expansion yet lack the IT budget to accomplish those goals, are largely to blame for this rise in demand. The good news is that managed services allow SMBs to compete with middle market and enterprise-level firms without exerting too much of their own resources. This is only one advantage of the managed services model.
Concentrate on the main goals
Your requirement for IT will increase as your business expands. Your IT team might be able to handle part of this increased workload, but they'll likely become overburdened and unable to scale to meet your company's needs, requiring you to delegate extra tasks to staff members who aren't on the IT team and detracting from your primary business goals.
One advantage of managed services is that they not only allow your workers to concentrate on the tasks for which they were employed, but also provide you the flexibility to fill in any gaps as they arise. If a managed services provider is truly certified, they will provide a flexible service model that lets you choose the level of support you need—whether that's just keeping the lights on or outsourcing your entire IT department.
Obtain the knowledge you require
Modern technologies often bring new difficulties, some of which your IT team may not be equipped to handle. The question of management is another. No matter if your systems are on-premises or in the cloud, you will require a sizable amount of resources to support your business solutions, which presents a problem if your IT department is essentially a one-person operation.
While adding additional team members can address both of these issues, doing so can be extremely expensive, costing over $1,886 per employee only for training. In addition, there is a persistent lack of IT talent to deal with.
The ability to engage a whole team of IT specialists for a single monthly fee is one of the managed services model's primary benefits. Some Managed Services Providers (MSPs) even adopt a shared approach to managed services, allowing you to assemble or disassemble your managed services workforce as necessary to meet the demands of any given project. These experts, which include technical, functional, architectural, and training consultants, can help you maintain and maximise the performance of your systems.
Reduce costs
One of the obvious advantages of managed services from a financial standpoint is that it reduces labour costs and removes the need of recruiting and training new IT professionals. As most MSPs provide a hybrid model of onshore and offshore resources, which lowers the average effective rate and broadens your resource base, the potential to have capabilities accessible on a scalable basis is highly tempting.
The best part is that you won't ever have to worry about unforeseen servicing fees because the service-level agreement you sign is customised to meet the specific demands of your firm. As a result, your company will be able to transition from a capital expense model to an operational expense model. For further savings, look for an MSP who has a strong strategic partnership with your solutions or cloud provider; they'll be able to escalate and advocate on your behalf, allowing you to reinvest the money you save into your company.
Adjust the scale as necessary.
You'll need to scale your system up or down as your technological requirements change over time to make room for them. You never need to be concerned about system downtime because MSPs can react to variations in demand in real time.
To get the most value and scalability out of your collaboration, be sure to seek for an MSP that not only has hundreds of consultants accessible (and can bring on more as needed), but also offers advanced services like proactive monitoring, updated services release management, reporting, and more.
Get Assistance Anytime You Need It
Because MSPs like Intellinez provide 24/7 flexibility, on-call choices, and weekend assistance (though it's important to remember that these are frequently given as cost alternatives), you never have to worry about availability while working with an MSP. While looking for the ideal MSP, look for a multinational organisation that can accommodate several time zones and provides round-the-clock support so you can feel secure in the knowledge that assistance is accessible whenever you need it.
Save Money on Downtime
Another advantage of managed services is that MSPs perform maintenance in a preventative manner rather than waiting for something to go wrong. MSPs utilise remote monitoring and management to find potential issues, diagnose them, and fix them before they have an opportunity to escalate. It is simple to understand how using an MSP pays for itself given that network outage may cost enterprises up to $5,600 per minute, or more than $300k per hour.
An MSP can offer professional backup and disaster recovery services to get your systems back up in the unusual event that something does go wrong.
Get a Trustworthy Point of Contact
Instead of working with a changing cast of characters when you work with an MSP, you'll have a dedicated staff that is overseen by a single customer success manager (CSM) who is intimately familiar with your business and your business solutions. Your CSM will serve as a trustworthy point of contact who can mediate disputes between you and your vendors and handle issue resolution on your behalf. There is a documented escalation procedure and a secondary contact ready to take over should your CSM become unavailable for whatever reason (after all, everyone needs a vacation), so you always have someone on your side.
Get Assistance with Security and Compliance
In order to help your organisation, software systems gather and analyse an exponential quantity of data every day. This data needs to be managed securely and in accordance with applicable industry rules. Your MSP can work with your legal team to identify the regulations that it should be aware of in order to take the necessary precautions to ensure that your systems comply.
The Qualities of an MSP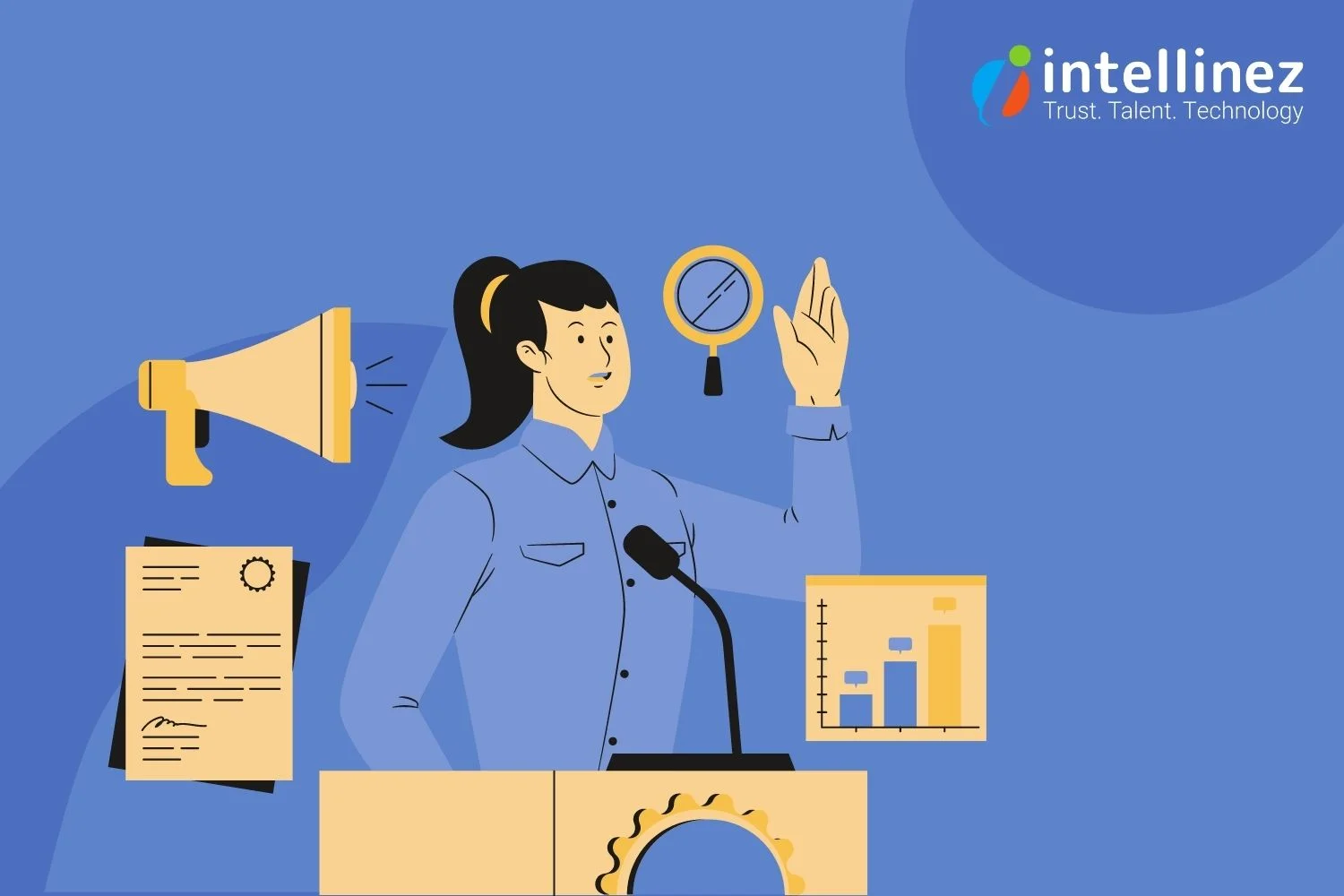 Let's take a time to review the characteristics to look for in a managed services provider that we've stated in the main body of this post.
A good MSP should:
Provide a customizable service model
Approach managed services with a collective mindset.
Have a strong strategic partnership with your solutions provider or your cloud provider
Have a large number of consultants on hand
Provide high-end services
Accommodate different time zones
Provide round-the-clock assistance
Use remote management and monitoring for preventative maintenance.
Develop a reliable backup and recovery plan
Have a dependable point of contact who is solely focused on your company
Give a secondary contact and have a defined escalation path
Work with your legal team in order to address compliance difficulties.
If your MSP is able to achieve all of these standards, you can rest certain that your resources are in good hands. To your cheer and relief, Intellinez Systems possesses all these characteristics to help you ease and streamline your workflow.
Out Managed IT Services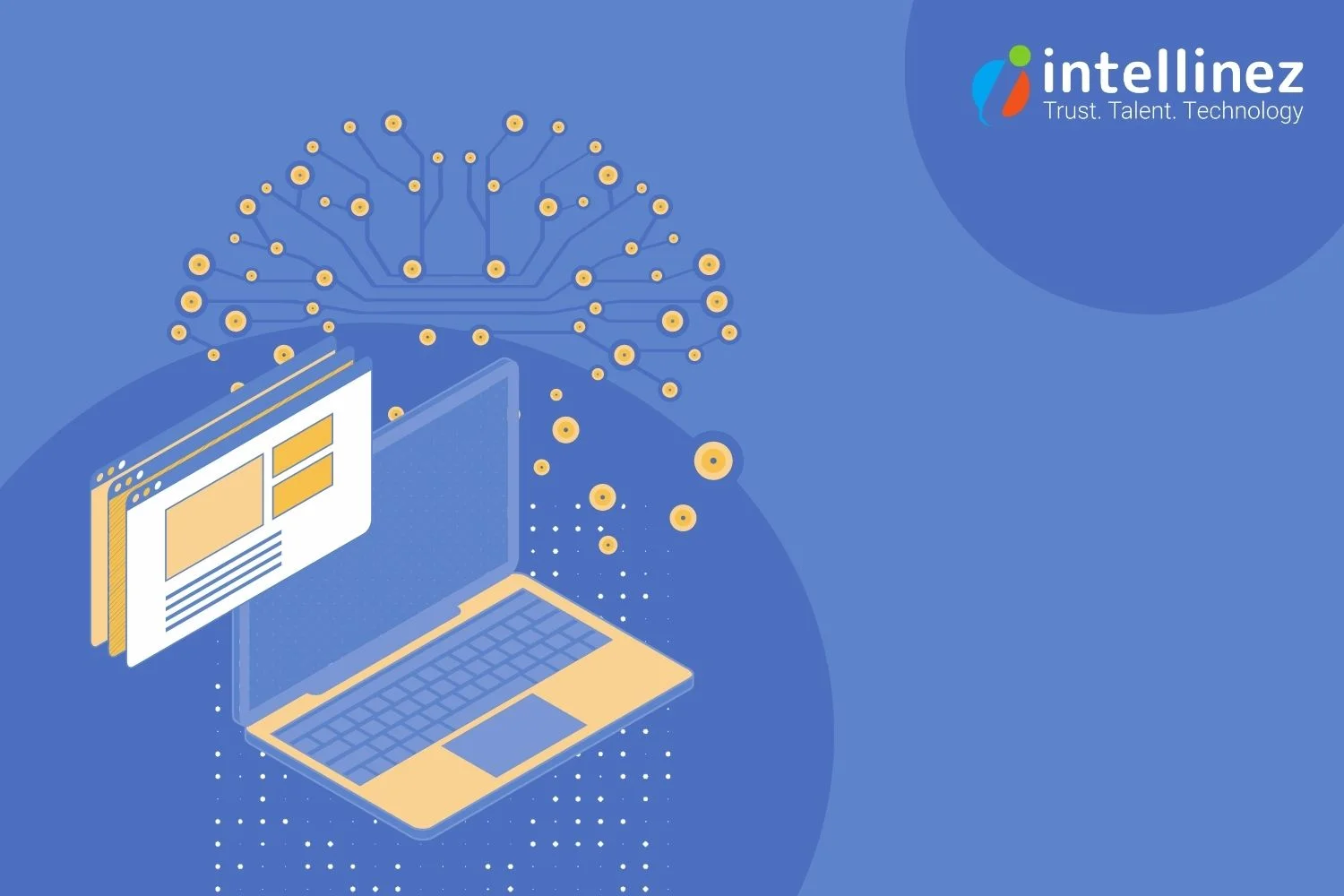 Process Automation
Intellinez Systems offers process automation solutions which are designed to help businesses improve efficiency, reduce errors, and streamline workflows.
These solutions include custom software development, off-the-shelf software, and integrations with existing software systems. We  work closely with businesses to identify areas of the process that can be automated and develop a solution that meets their specific needs.
Our services are backed by a team of experienced professionals who provide ongoing support and maintenance for the software. We offer analytics and reporting to help businesses track the success of the automation and identify areas for further improvement.
One of the key features of our process automation services is the focus on security. We take a proactive approach to security by implementing the latest security measures to protect against threats such as data breaches, malware, and hacking attempts. We also provide regular security updates and patches to keep our clients' systems up to date and protected.
Website Development & Management
Website development involves creating a website from scratch or updating an existing website. This includes designing the layout, selecting appropriate color schemes, creating content, and optimizing the site for search engines. Intellinez Systems works with clients to understand their needs and develop a website that meets those needs. We use a variety of tools and technologies to create websites that are visually appealing, easy to navigate, and optimized for search engines.
Website management involves the ongoing maintenance and support of a website. This includes updating content, fixing issues, and ensuring that the website is running smoothly. Intellinez Systems provides website management services to ensure that clients' websites are up-to-date, secure, and functional. This includes performing regular backups, updating software, monitoring website performance, and responding to any issues that arise.
Custom Application Development
Intellinez Systems provides custom application development as part of their managed IT services. Custom application development involves creating software applications that are specifically designed to meet the unique needs and requirements of a particular business or organization.
Our team works closely with the clients to understand their business processes and workflows, identify areas where custom software solutions can help streamline operations and increase efficiency, and develop tailored applications to meet those needs.
The skilled developers use a variety of programming languages and technologies to build custom applications that can integrate with existing systems and platforms. They also provide ongoing support and maintenance services to ensure that the applications continue to operate smoothly and effectively over time.
System Integration
System integration is the process of combining different sub-systems or components of an organization's IT infrastructure into a cohesive and functioning whole.
Intellinez Systems offers a comprehensive set of system integration services that aim to help organizations streamline their IT operations, improve efficiency, and reduce costs. These services include:
Infrastructure integration: Intellinez Systems helps organizations integrate their IT infrastructure by combining hardware, software, and network components to create a seamless and efficient IT environment.
Application integration: Intellinez Systems can help organizations integrate different applications and systems to ensure data consistency and improve the flow of information across the organization.
Data integration: Intellinez Systems provides data integration services to help organizations consolidate and manage data from different sources, ensuring that data is accurate, up-to-date, and accessible across the organization.
Cloud integration: Intellinez Systems can help organizations integrate their existing IT infrastructure with cloud-based services to increase scalability, flexibility, and cost-effectiveness.
Testing and validation: Intellinez Systems offers testing and validation services to ensure that the integrated system is working as expected and is meeting the organization's requirements.
Business Intelligence & Data Analytics
Business intelligence is the process of gathering and analyzing data to make informed business decisions, while data analytics involves the use of statistical and quantitative methods to analyze data and derive insights.
Intellinez Systems provides end-to-end business intelligence and data analytics services that are tailored to the unique needs of each client. This includes data collection, data warehousing, data analysis, and data visualization. Our team uses advanced tools and technologies, including artificial intelligence and machine learning, to deliver insights that can help organizations make strategic business decisions.
We also offer customized dashboards and reports to provide actionable insights to the clients. Our team of experienced data analysts and business intelligence experts work closely with clients to understand their specific needs and provide data-driven solutions to their business challenges.
System & Data Security
Intellinez Systems offers comprehensive security solutions that can help organizations protect their critical data and infrastructure from cyber threats.
Intellinez Systems provides a range of managed security services, including vulnerability management, threat detection and response, network security, endpoint security, data encryption, and data backup and recovery. These services are designed to provide a layered approach to security that can help organizations defend against a range of cyber threats, including malware, ransomware, phishing attacks, and more.
One of the key advantages of Intellinez Systems' managed security services is that they are designed to be scalable and customizable to meet the specific needs of each organization. This means that businesses of all sizes and in all industries can benefit from these services, whether they need basic security measures or more advanced solutions to meet complex compliance requirements.
In addition to our managed security services, Intellinez Systems also offers consulting and training services to help organizations improve their overall security posture. These services can help businesses identify potential vulnerabilities, develop effective security strategies, and train employees on best practices for data and system security.
Software & System Support
Our software support services are designed to help companies maintain and troubleshoot software applications that are critical to their operations. This includes software installation, upgrades, patch management, and configuration management.
In addition to software support, Intellinez Systems also provides system support services to ensure that clients' IT infrastructure is running efficiently. This includes system monitoring, maintenance, and troubleshooting of hardware components such as servers, storage devices, and networking equipment.
We also offer proactive support to help clients prevent issues before they occur. Our team provides regular health checks, vulnerability assessments, and system audits to identify potential problems and address them proactively.
Our support services are available 24/7, with a team of experienced IT professionals who are available to help clients with any issues they may encounter. We also provide regular reporting and analytics to help clients understand the health of their IT infrastructure and make informed decisions about future investments.
Contract Negotiation & Vendor Selection
This service involves helping clients negotiate contracts with vendors for IT products and services. The process begins with an assessment of the client's IT needs and requirements. Based on this assessment, Intellinez Systems will help identify suitable vendors that can provide the necessary products and services. We will then assist with the negotiation of the contracts, including the terms and conditions, pricing, and delivery schedules.
Intellinez Systems has a team of experienced negotiators who are well-versed in the IT industry and can help clients get the best possible deals from their vendors. We can also provide guidance on vendor management and ensure that the vendors deliver on their contractual obligations.
By providing this service, Intellinez Systems helps clients save time and resources in finding and negotiating with vendors. We can also help clients avoid potential pitfalls and risks associated with vendor relationships.
Cloud Management & Migration
These services are designed to help businesses effectively manage and migrate their data and applications to the cloud.
Cloud management involves the administration of a company's cloud computing resources, including the monitoring, optimization, and maintenance of cloud-based infrastructure, platforms, and applications. Intellinez Systems offers cloud management services that help businesses maximize the value of their cloud investments, by providing continuous monitoring, maintenance, and optimization of their cloud infrastructure and applications.
Migration selection, on the other hand, refers to the process of selecting the most appropriate cloud environment for a company's specific needs. Intellinez Systems offers migration selection services that help businesses choose the right cloud platform for their requirements, based on factors such as performance, scalability, security, and cost. The company's experts assess a company's current infrastructure, analyze its requirements, and recommend the best cloud platform for its specific needs.
Top Managed Services Trends which will Change the Future of Business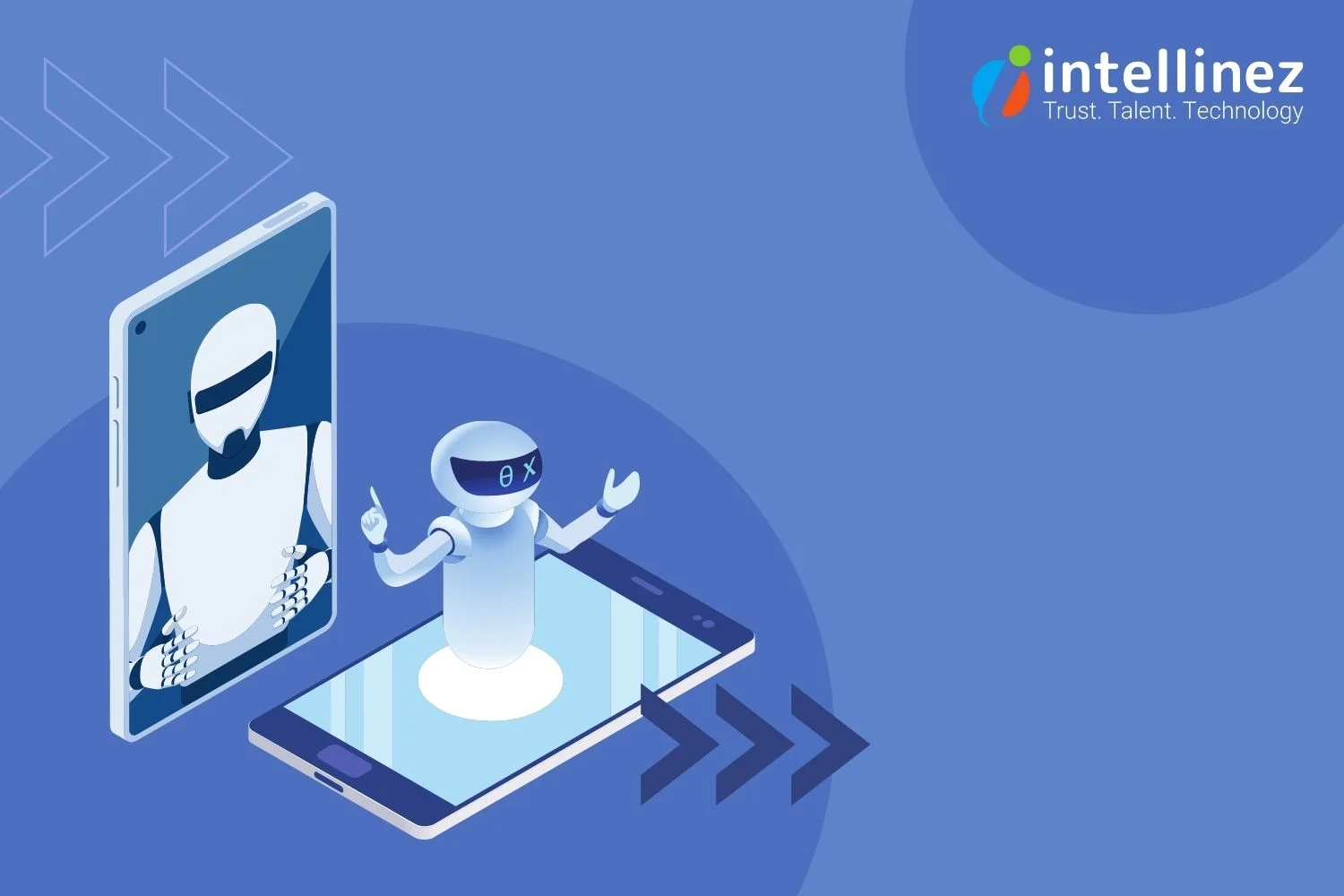 Powered by artificial intelligence
Managed services are changing how a company operates in a variety of ways, from straightforward technological innovations like platform performance management to more complex strategic initiatives like cross-selling. Managed services help firms achieve their strategic goals by serving as a central agent for meeting client and strategy demands across many functional areas, going beyond just taking care of mundane activities. It switches the ratio of inputs to outputs from conventional scripts to more effective and efficient systems that can adjust to shifting market conditions while also optimising the amount of money available. These modernizations are undoubtedly led by AI.
AI will be applied more frequently across a range of platforms and sectors. AI is being used more and more to automate repetitive jobs and develop ground-breaking new goods and services.
Companies may build effective models using AI that increase revenue potential while lowering operating costs. Managed services powered by AI have the potential to upend your company's operations and revolutionise your sector.
However, the MSP AIOps-led future for businesses is not just restricted to what may seem like unremarkable services. Customers will have access to a wider range of services thanks to the use of artificial intelligence in this way. Automating typical tasks might help businesses provide services that are customised for their clients' demands.
Internet Of Things (IoT):
Blockchain and IoT are emerging as essential technologies for creating interconnected systems, products, and services. These technologies make it possible to exchange data between devices in a safe, reliable, and efficient manner without the use of a centralised server. IoT technologies are now being used by businesses to gather data and deliver it instantly to the cloud. This enables organisations to make decisions based on analytics rather than traditional procedures like conducting field research or launching new services. Using IoT technologies in your company will enhance productivity, cut expenses, and collect data more accurately.
With an emphasis on raising consumer awareness and adoption rates for IoT and blockchain-based services, MSPs are upping their game. Managed services providers (MSPs) are in a good position and are important actors in the transformation of how we interact with the financial services sector. They can employ cutting-edge technology to assist their clients in effectively and efficiently managing any element of their financial lives.
Internet of Behaviours (IoB):
The workplace is becoming more digital and data-driven. Large corporations with a large number of dependent relationships with clients, suppliers, or staff are particularly susceptible to this trend. Large corporations are becoming more aware of the fact that their most significant assets are not merely the products and services they offer, but also the connections they foster. IoB goes one step farther with this idea. Applications for the Internet of Business are starting to emerge that offer an online interface between businesses and their employees. The objective is to create an ecosystem where employees may collaborate with one another and trust the data of their organisations without having direct access to it.
According to Gartner, in the post-pandemic period, the Internet of Behaviours (IoB), which developed from the Internet of Things (IoT), will play a significant role in the trend towards "people centricity."
We will see development in the following areas in the upcoming years: social networks that use machine learning; mobile apps that use machine learning for user behaviour tracking and personalization; and web-based services that use AI for customer segmentation and experience design.
Managed IT services are attempting to use these new technologies in the new normal to provide better services.
Automation and Cloud Computing:
The de facto standard for corporations is quickly shifting to cloud computing, which enables an organisation to streamline its operations while dramatically accelerating the speed at which data can be accessed and stored.
There has been a rise in the number of companies employing cloud computing to store and process their data. The demand for cloud computing services has increased, but there have also been concerns about security and privacy. Understanding cloud computing services and how to switch over to take advantage of the higher efficiency is crucial as more firms move towards using them.
To improve productivity and decrease human error, leading cloud managed service providers have developed specialised automation technologies that enable business analysts, analysts, and developers to carry out operations automatically. These cloud-based services offer a one-stop shop of materials to assist firms in effectively and easily automating fundamental business activities.
Conclusion
The managed services industry is expanding quickly. MSP services are being adopted by more and more businesses in an effort to engage customers in new ways and generate fresh leads and business prospects. There is a new type of service provider that focuses more on improving an already-existing good or service and assisting a business in becoming bigger and more powerful.
Agility is the one thing that cutting-edge technologies offer. When choosing an IT managed service provider, businesses primarily look for an organization's capacity to respond rapidly to shifting demands and specifications for employees, software, networks, hardware, and other components. Peer-to-peer networking between employees and the cloud infrastructure is also made possible by modern technology, along with the simple management of large-scale environments, the automation of administrative activities, and data centre operations.
MSPs For Digital Transformation
MSPs will have the chance to use both existing capabilities and new technology to offer their clients additional services and improved functionality, including the digital transformation, data analytics, digital transformation equivalents (DTEs), and behavioural analytics. Organizations will look for methods to use new technology as services deliverables like blockchain, machine learning, or robotics gain widespread usage within them in order to be competitive and recognised in the market.
Hire Intellinez Systems As Your Managed IT Services Provider
Intellinez Systems is a dedicated managed IT service provider that offers a wide range of benefits to businesses that are seeking reliable and efficient IT support. We have a number of clients, happy with our dedicated services. Contact us to know more.