Finding new talents, building new infrastructure within your office or inside an extended branch, and including various other things required to expand your business demands a significant investment. Here both money and your employees' crucial working hours are involved. So, "Why establish an Offshore Software Development Center?"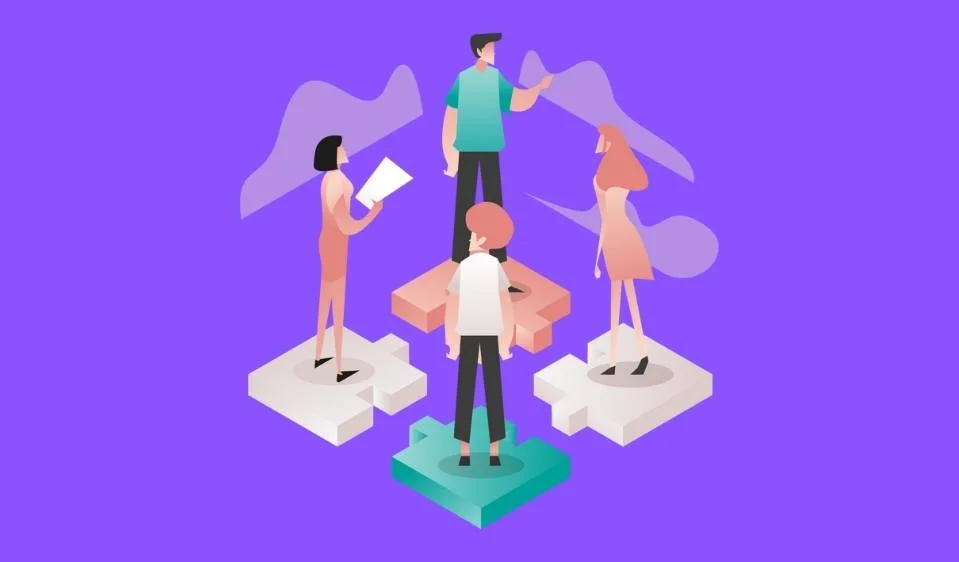 Therefore, hiring a specialist with the desired expertise isn't as easy as it may sound. On the other hand, doing it all doesn't seem to be an economically wise decision. In-house team extension is heavily expensive; every entrepreneur or professional in management would agree to this. The recent report published by McKinsey & Company suggests the difficulty of hiring the right professional with the desired expertise.
Let's understand how an offshore development partner can do wonders to your existing or upcoming projects in favorable circumstances, allowing you to have enough time to focus on your business expansion.
Let's find this article as a complete guide on setting up an offshore software development center, allowing your business to reach newer heights of success.
Introduction to Offshore Software Development Center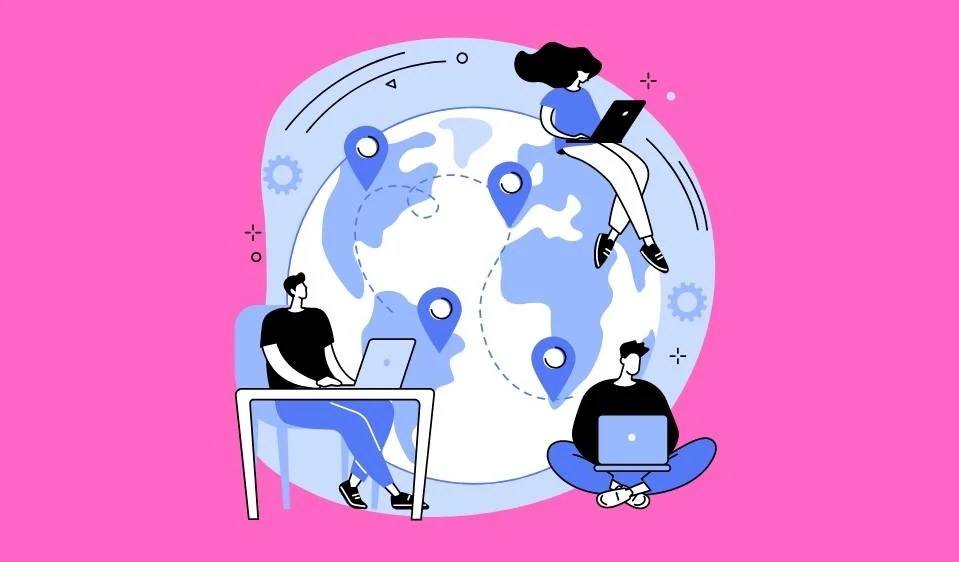 An offshore software development center offers you a product development team, office infrastructure, and the rest of the resources required to complete the project. A project manager usually supervises the development center.
Usually, setting up an offshore software development center can help you save up to 60 percent of your project's execution cost, especially infrastructural expenses. A development center acts as a secure facility dedicated and tailored to the needs of your project.
Furthermore, such a team's composition is developed to meet the client's requirements and specific expectations for the project, making it essentially an offsite extension of your company.
The entire purpose of setting up an offshore development center is to bring scalable technology resources, letting you eliminate the needless expenses. Generally, the client company has direct control of the offshore software development center and its services through a project manager who interacts with the team members involved in the project processes.
Difference Between ODC vs. Outsourcing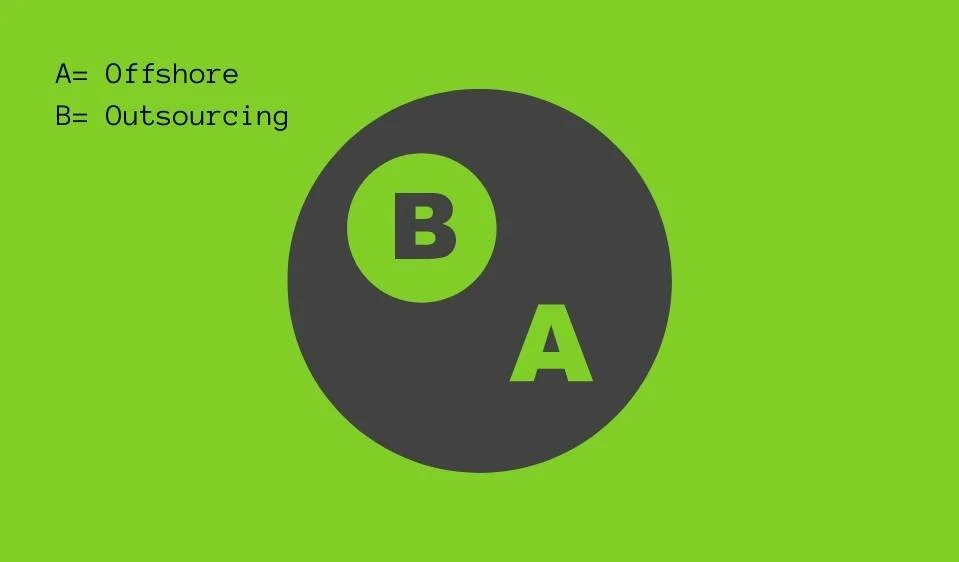 Outsourcing is delegating a project to a group of professionals other than your internal team. It makes no difference where the two organizations are located as long as one of them takes responsibility for the internal processes of the other.
Offshoring is best described as an outsourcing model. For instance, employing an Indian company to complete a project for a US-based company is an example of offshore development. If both organizations were situated in the United States, it would be known as outsourcing.
On the other hand, offshoring is an international agreement, more akin to global outsourcing, while outsourcing is independent of where it is done.
Challenges in Setting Up An Offshore Software Development Center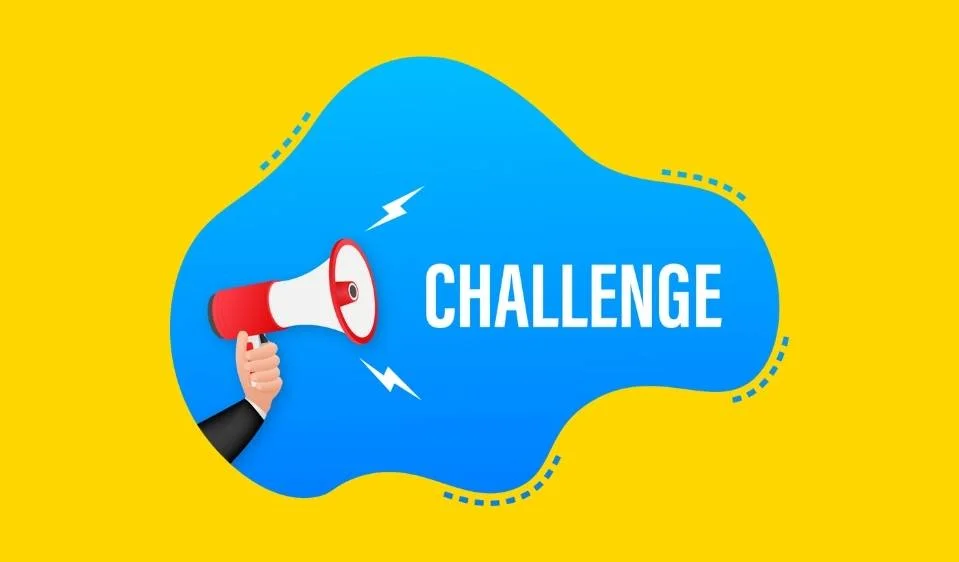 Before you start building your offshore team with the help of a remotely situated technology partner, you must be aware of particular challenges that may arise during the process. Knowing things beforehand helps you overcome the hurdles. Let's understand some of the challenges with setting up an offshore software development center:
Managing The Remote Team
You'll require project managers, recruitment experts, office administrative staff, engineers, developers, quality assurance testers, UI/UX designers, and other professionals.
It would help if you considered whether it is beneficial, particularly expense. Perhaps hiring a development team through an outsourcing business like Intellinez will help you achieve your objectives faster.
Am I Audible?
Establishing an offshore software development center is possible only because of the technology to connect socially. Fostering effective communication between the offshore development partner and the client becomes a thing of utmost importance. Furthermore, you should ensure that your project manager is a multi-tasker to manage remote teams.
Undoubtedly, offshore development is a fantastic strategy for a skill-based and highly professional team. It lets you launch such excellent software solutions with minimum time-to-market, superior quality, and without crushing your project budget. Intellinez provides a common platform to connect with its team of developers and other professionals. And using English as the standard medium, we let you own a chronicle of successful projects.
The Cultural Difference
Differences in culture and business models will always be present when working with foreign nationals, regardless of how well your organization's system is replicated at the offshore development center. These differences don't mean anyone is superior or inferior to one another; they are just people following different cultural practices in both professional and personal lives. An approach to a problem could be different; what matters the most is the quality of your solution, and building an offshore software development center will do just that.
The Legal Hurdle
If you're establishing an offshore software development center in another country, you'll need to examine the legal landscape and see if the new business rules are favorable to your company. You can also get in touch with a technology provider to complete the assignment on your behalf if you don't want to deal with it. For example, India has quite open policies for welcoming foreign companies.
Security
It is the most crucial factor in setting up an offshore software development center. And being the most vital factor, it also becomes the decision-maker for any company looking to operate a remote development center. The biggest concern comes with the management of data. One question that generally erupts is—how to keep sensitive information secure?
Therefore, it's critical to incorporate network security into the offshore software development center's infrastructure.
Furthermore, storing all of your resources in a single location does not necessarily protect you from all security threats. What matters is that you do a vulnerability assessment ahead of time and take action to mitigate the specific security concerns that your offshore development center may face.
Benefits of Offshore Software Development Center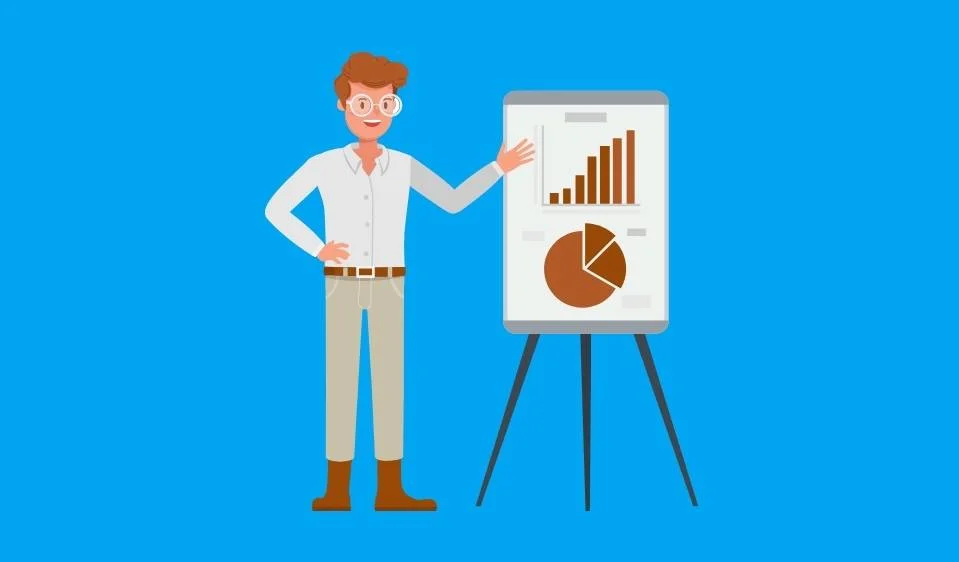 Given the challenges that creating an ODC on your own may involve, there is an alternative: partnering with an offshore development firm. Let's find the critical advantages of establishing an ODC with offshore partners:
Reduced Costs:

 Using an ODC approach, you can save money by avoiding unnecessary hardware and office equipment expenses. The offshore service provider takes care of all infrastructural investments.

Staffing Flexibility:

 As a customer, you are not responsible for additional costs such as hiring, employee salaries, bonuses, etc. It is the responsibility of the service providers.

Compliance With Your Business Policies:

 When you choose an ODC model, you get long-term collaboration with employees who are solely focused on your project and follow your company's standards and norms.

Superior Scalability:

 You can extend your company at any stage without spending a lot of money on infrastructure and operations.

Stay Focused:

 An Offshore Software Development center allows you to focus on what matters most to your business.

Global Talent Pool:

 Adding a technology service provider to your project always works in your favor. It allows you to have the best of talents globally and with no HR obligations.
Setting Up An Offshore Software Development Center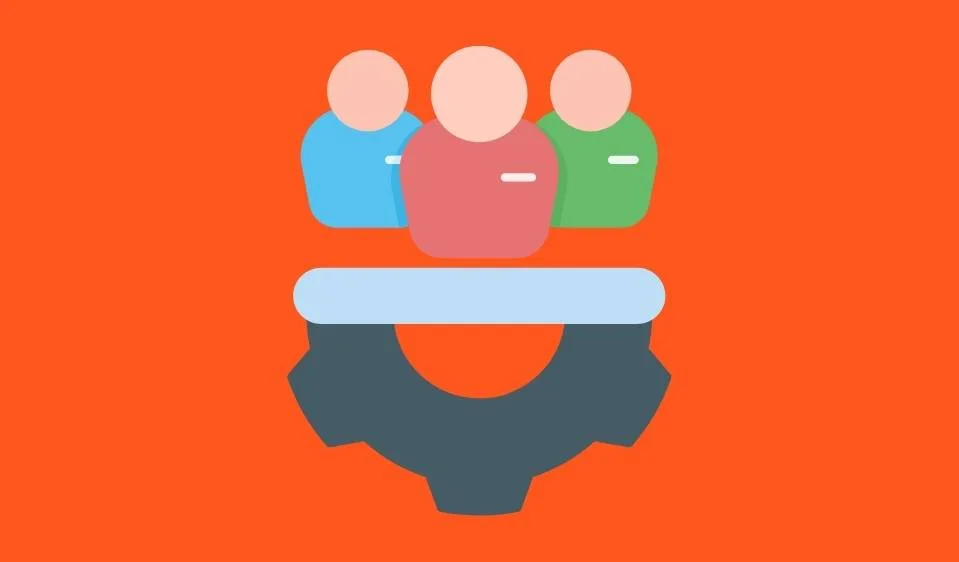 Define Your Need And Goals
Make sure you understand your requirements before collaborating with offshore development teams. Clarify the needs and scope of your project to determine which ODC model will work best for you. Once you've established your project plan, you'll know if the offshore development services are the proper solution for your project delivery. For example, if you plan to start a long-term project with enormous scope and many changing requirements, an ODC model could be the ideal option.
Identify If Offshore Software Development Center is Good For You
Because an offshore software development center isn't perfect for every project, it's critical to determine if this engagement model is suitable for you. If you find your business in any of the below conditions, setting up an offshore development center is an excellent alternative to consider:
You require professionals who have expertise in a particular field of IT.

You want to expand your business quickly.

You want to cut costs on infrastructure, operations management, and staffing.

Long-term collaboration and strict adherence to your business standards are required.
Finding The Offshore Location For Your Development Center
When deciding where to open an offshore software development center, cost-effectiveness is always the most compelling reason. However, ODC setup is about more than just low prices. Therefore you should think about other elements as well. Let's explore the following as considerations while selecting a country for setting up a development center:
Expertise in a specific technology.

Language abilities.

The up-gradation of the IT sector.

Hourly rates and salaries for employees.
Picking The Right Development Partner
Finding a dependable offshore development partner is critical unless you dive into ODC setup on your own. They will be with you from the beginning of your project to its completion and beyond. So, pay close attention to the analysis to find a reliable development partner. Here are some helpful tips for you:
Find out what ODC model a development partner works with, and check their experience in the technology.

Make sure that your development partner understands both the market and your needs.

Evaluate if your development partner's previous clients are satisfied with their services.

Compare the development center's setup costs with the service provider's proposal and analyze the effectiveness of costs.

Check the level of flexibility of your development partner and their abilities.
Engage With The Team Setup Process
Now that you have hired the right offshore development partner, It's time to set up your dedicated team. This stage will include candidate recruiting and interviewing, so you must decide whether you want to participate in each step, join interviews, or wait until the final approval stage. When working with an offshore software development center, it's essential to keep in mind various engagement options available. So, choose what's best suited to your organization.
Why Have an Offshore Software Development Center in India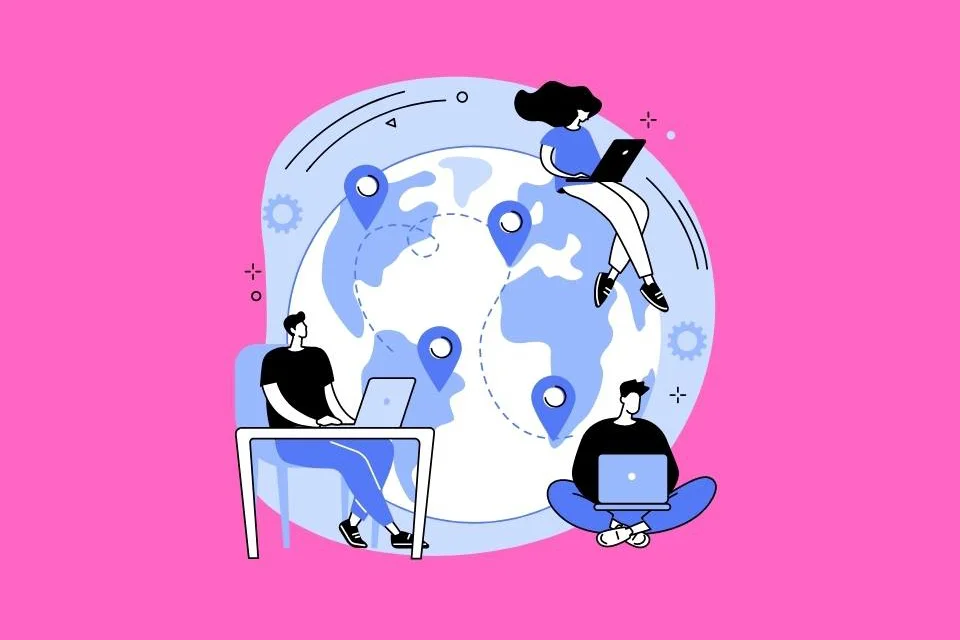 When it comes to phenomenal talents in the software industry, Southern Asia, specifically the Indian subcontinent, has it all. Thanks to the welcoming foreign business policies in place, with around 125 million, India is the world's second-largest English-speaking nation. Second to the United States of America. India's IT sector is flourishing and has earned a remarkable position in the global market. The country is estimated to have an eight percent contribution to the GDP only through the IT-BPM sector.
According to A.T Kearney Global Service Location Index 2019, When we talk about the global hub for outsourcing, India ranks number one. The Deloitte study, conducted on various international businesses, claimed that more than 59% of companies are already successfully outsourcing their products to India. And 22% of them are planning to outsource in the coming future.
Almost 80% of European and US outsourcing firms ranked India as their number one destination for IT outsourcing. In a report by the National Association of Software & Service Companies (NASSCOM), almost half of the Fortune 500 companies get software services from India.
Although with intense competition from other countries (China, Ireland, Mexico, and the Philippines), India has consistently emerged as the mega hub in the software industry. With its unmatchable talent force and the second-largest crowd of English speakers, it easily outmaneuvers the rest of the countries.
Paramount differentiators such as specific favorable government policies, rapid-growing infrastructure, and an immensely talented workforce are responsible for the Indian IT outsourcing industry continuing to experience a tremendous growth rate of 25– 30% per year. Also, the Fortune 500 companies like Cisco, Microsoft, Google, and Walmart have their office in the country.
Why The World Prefers India as Its IT Outsourcing Hub?
World's Biggest Technical and Professional Talent Pool

Flexible Pricing Options

Unmatched and Consistent High-Quality Services

Best IT Infrastructure for Offshore Services

Inviting Government Policies

Indian IT Firms Provide Quickest Time-to-Market
Hire Intellinez as Your Offshore Software Development Partner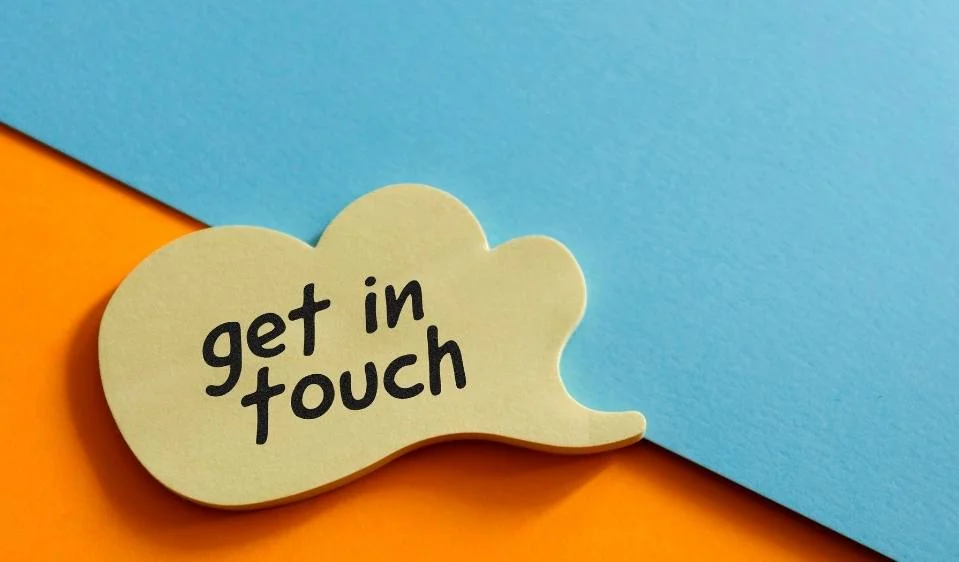 Because ODC setup is a risky proposition, you'll need a trustworthy partner to support you on your journey. Intellinez works with businesses of all sizes in a variety of industries. In your search for a dependable partner capable of lowering your hiring costs and providing flexible and rapid project scaling support and cost-effective infrastructure. In that case, we'd be delighted to address your technology challenges.
Check out our opportunity to hire a dedicated offshore team and communicate directly with our experts to get an estimate on the costs of your ODC setup.
Software Development Services
With Our expertise in Software Development, we can create Custom and Enterprise solutions for multiple platforms ranging from web and mobile to the cloud. We also specialize in SaaS Development, UI/UX services, QA Testing, System Integration and API Development.
Offshoring is best described as an outsourcing model. For instance, employing an Indian company to complete a project for a US-based company is an example of offshore development. If both organizations were situated in the United States, it would be known as outsourcing.
On the other hand, offshoring is an international agreement, more akin to global outsourcing, while outsourcing is independent of where it is done.
Define Your Need And Goals

Identify If Offshore Software Development Center is Good For You

Finding The Offshore Location For Your Development Center

Picking The Right Development Partner

Engage With The Team Setup Process