Intellinez's bespoke UI/UX design Services will help you create the ideal user experience on desktop, mobile, and web applications to fit your unique user flow requirements. We develop cutting-edge digital user experiences that address complicated business issues, streamline conversion funnels and increase sales. We boast a team of highly skilled designers, with proficiency in all the leading design tools and technologies. Our team of UX experts will craft highly memorable, aesthetically pleasing and CRO optimized UI's for your software solutions.
Our team of design experts strives to deliver an organic, responsive, and cohesive user experience by incorporating the latest design philosophies and ensuring custom end-to-end UI/UX solutions for our clients.
KPI-Centric UI/UX Designs
Identifying core business goals and KPIs is the first step in creating a user-friendly design and interface that satisfies users and meets performance goals. We use industry-specific analytical methodologies and carefully developed user personas to create insights that influence our wireframing and user-flow models. Our services in this domain include:
Crafting the UI
Crafting the UX
Interaction Design
Experience Analysis
ProtoTyping
WireFraming
Graphic Design
Our team ensures a meaningful and engaging experience for your target audience by creating symbolic, graphical elements. We achieve this by closely working with your stakeholders and IT teams to create a style (including color palettes, logo designs, and layouts) that complements your company's culture and values. Our services in this domain include:
Designing Infographic
Logo and Identity Design
Packaging and label designs
Motion Graphics & Animations
Business & Advertising templates
UI/UX Services:
The Intellinez Advantage
Our core design focus is to combine the functionality that your consumers expect with an intuitive and organic design language to make the user experience as simple to use as possible. This design philosophy, combined with a range of other benefits, is collectively known as the Intellinez advantage.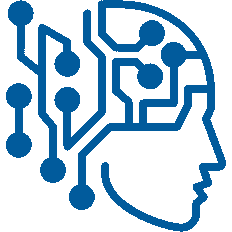 Front-End Expertise
Our design and development specialists are experts in key front-end languages (HTML5, CSS, JavaScript) and frameworks like jQuery, AngularJS, Node.js, and Bootstrap. We make sure our design templates are optimized for all kinds of devices and platforms and avoid programming shortcuts that dampen or limit GUI components of your custom built software solutions.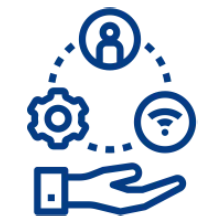 Conversion Rate Optimization
A well-designed user experience is critical for a high conversion sales funnel. We will optimize your conversion rates by streamlining an organic process flow and fine-tuning various aspects of the user experience to keep visitors interested in your consumer app or maintain a smooth, consistent, and engaging workflow for your enterprise solution.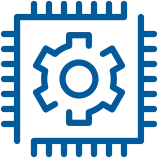 Highly Tested Designs
Our UI and UX experts will transform your solution by improving the ease of navigation, user engagement, element functionality, and consistency across numerous settings, integrations, implementations, and user flow patterns. We only use crisp and highly responsive UI designs aimed at taking your interaction metrics through the roof.
What Can Our Optimized
UI/UX Services

Mean for Your Business?
Gone are the days of utilitarian Softwares cluttered with meaningless information and a friction-infested user experience. Let's look at how improving your UI/UX can lead to a jump in performance metrics.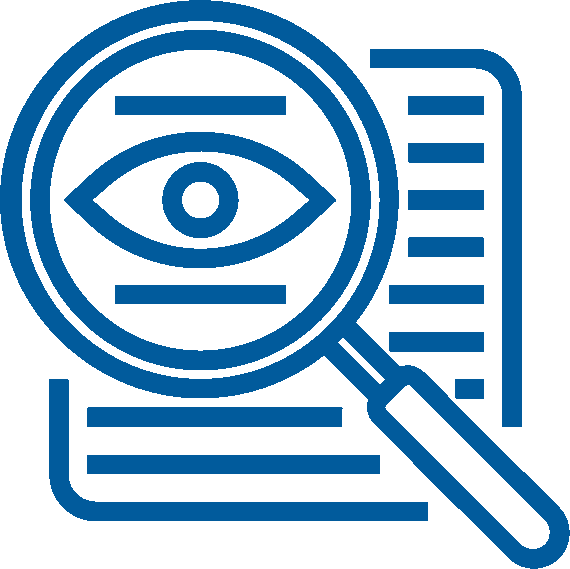 Reduced Cognitive Load
By reducing your users' cognitive load, you can enable them to seamlessly scroll through your application, resulting in long periods of constant usage of your service.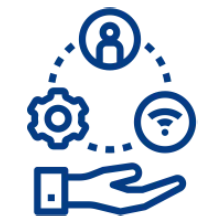 Improved Interaction & Profits
By making it comfortable to interact with your product, you can increase the quality and number of process cycles. For applications like trading and e-commerce platforms, this increased interaction leads to more profit.

Premium Customers
By keeping your user interfaces cohesive, consistent and minimalistic, you can target an audience willing to buy your premium service just because your aesthetic choices align with theirs.
Our UI/UX Design Stack encompasses all the leading-edge design and wireframing tools to enable state of the art user experiances.
We boast years of experience and expertise in serving multiple industries and domains. Our custom solutions are designed to cater to specific use-cases and deliver disruption across industries. With multiple teams specializing in their specific disciplines, you will find end-to-end support for any industry or application.
Your capital and our talent are both finite resources. Thus, we utilize both of them with the utmost care and try to be as efficient as possible. We have predetermined three different models with varying levels of control and responsibility to help you choose your preferred level of engagement.
Monthly-Milestone Model
Ideal for small projects with a clear, stable, and settled set of requirements. Milestones are pre-discussed, and the budget is allotted at the beginning of every month.
Time and Resource Contract
Our industry experts estimate the total number of hours & resources required for your project and then bill you accordingly. Ideal for projects with an evolving set of requirements.
Fixed Cost Projects
This model works perfectly for long-lasting and sophisticated projects. You will have access to all our resources and infrastructure against a lumpsum payment for the entire project.
Got a Project in Mind?
Get Started Now