Why Low Code Development Technology?
Do more using less resources
Automate repetitive tasks with ease using our low-code platform. Drag-and-drop actions and minimal code allow you to streamline your business processes effortlessly.
"By 2024, low-code application development will be responsible for more than 65% of application development activity."
Gartner, Inc. "Low-Code Development Technologies Evaluation Guide", February 26, 2019, Paul Vincent, Mark Driver, Jason Wong
The Ease Of Use With Low Code
Gartner's report on low-code platforms provides essential insights into the ease of use and benefits of these platforms, as well as guidance for selecting the right one. Don't miss out on this valuable resource for digital transformation. 
Why Low Code Development Technology?
Advantages Of Low Code Over SAAS Solutions?
Build Apps That Run On All Devices
Effortlessly Create Custom Apps with Drag-and-Drop Web Elements and Automatic Generation of Native iOS and Android Apps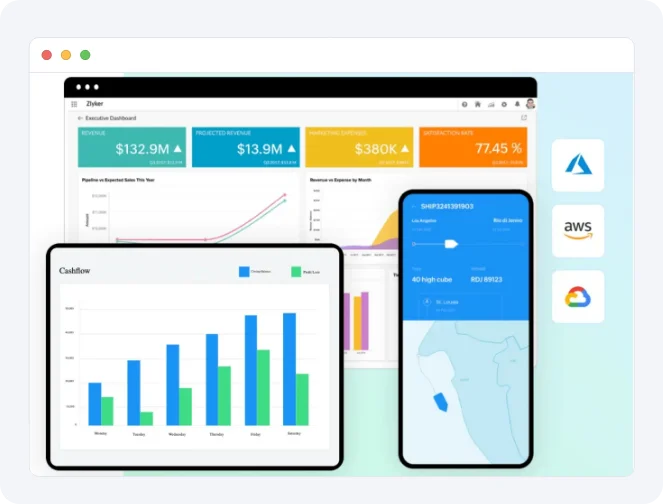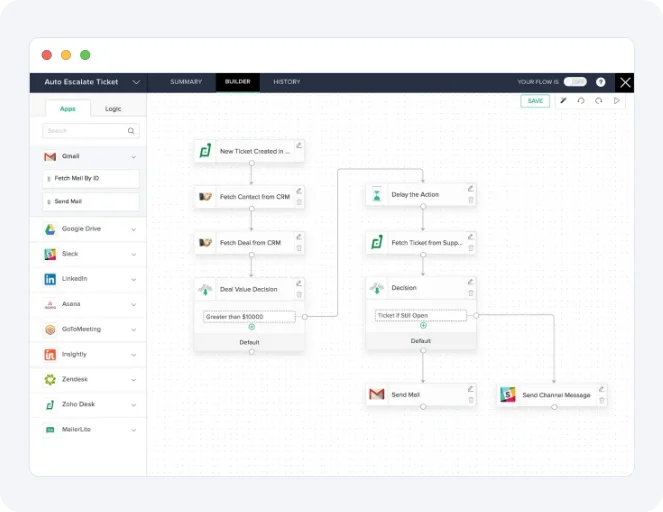 Numerous Pre Built Integrations
Streamline Your Business Operations on a Single Platform by Integrating with Your Favourite Tools
Automate Process Visually
Streamline Your Business Operations on a Single Platform by Integrating with Your Favourite Tools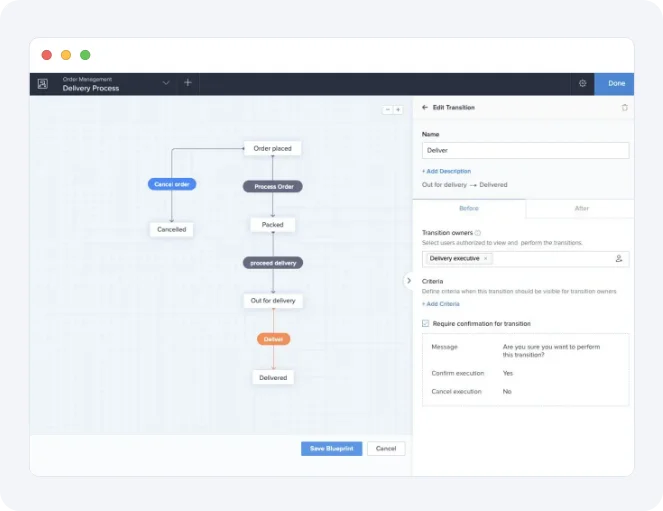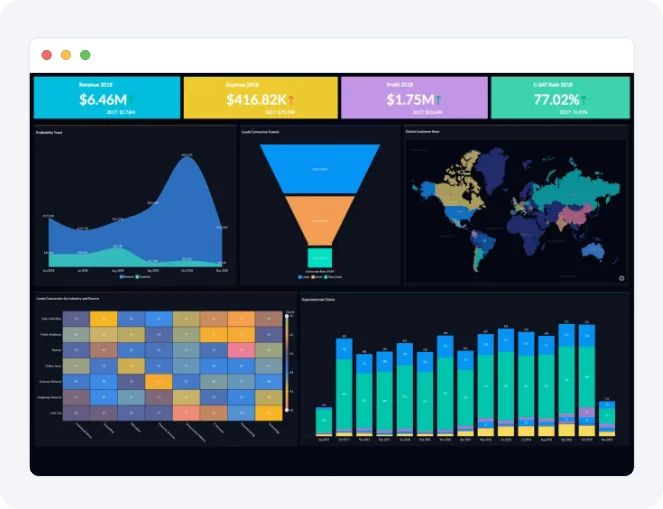 Real Time & Conversational Analytics
Transform Big Datasets into Intuitive Charts and Get Instant Insights with our AI's Natural Language Processing.
Seamless AI Integration Without Coding
Easily incorporate Al into your business applications with just a few clicks, without the need for coding complex algorithms.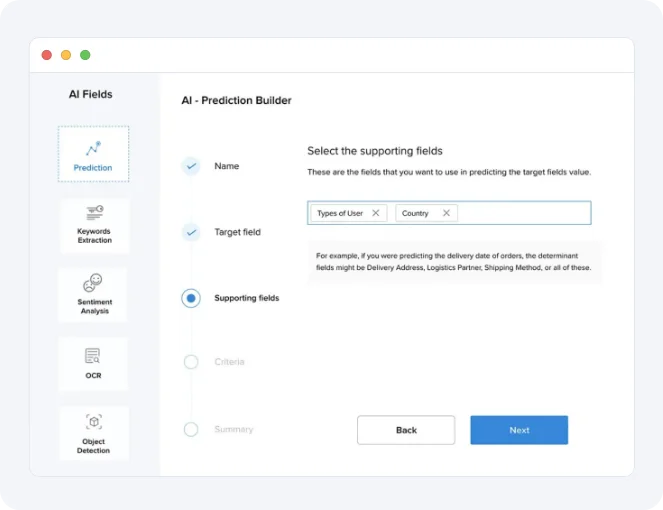 Our Low Code Development Process 
From many low code development tools available, we primarily use Zoho Creator for the faster development process. Being an authorized Zoho Partner, we ensure 10x faster delivery at every stage of the product life cycle process. 
Identify the business problem
Design the user interface
Select pre-built components
Why Is Zoho The Best Choice For Low Code Development?
With Zoho Creator, users can create web and mobile applications that integrate with popular data sources, including Zoho apps, Google Sheets, and Microsoft Excel. The platform also includes features like role-based access control, analytics, and automation, making it a comprehensive low-code development tool for businesses of all sizes. 
Top-Rated Low-Code Platform
More than 5000 reviewers & Counting

Provider LensTM Next-Gen ADM Solutions: Low-Code/No-Code Development Platforms, 2022

Low-Code Application Development Platforms (LCAP) Technology Matrix, 2022
Our Proposal To Get You Started 
With our long-term corporate partnerships among our clients, we have become a globally trusted software development company. We have Designed, Developed, and Marketed Industry-Leading Products for a valued clientele comprising some of the industry's biggest names. 
What Clients Say About Us
Please look at what our industry-leading clientele says about their experience with our products, processes & professionalism.

Partnering with Intellinez has been one of the best decisions we've made for our business. They have helped us modernize our technology infrastructure, improve our security, and increase our efficiency. Their team is fantastic to work with, and we highly recommend them to anyone in need of IT services.

We have been working with Intellinez Systems for several years now and have had nothing but positive experiences. Their team is highly responsive, and they have helped us navigate several challenging IT projects. We appreciate their expertise and dedication to our business. They are the best IT service provider with a team of seasoned professionals.

I cannot recommend this Intellinez enough. They have been an invaluable partner to our business, providing us with top-notch IT services and support. Their team is knowledgeable, friendly, and always willing to go above and beyond to ensure our technology is running smoothly.

As a small business, we were struggling to keep up with our IT needs. And then Intellinez came in and completely transformed our technology infrastructure. They have saved us time and money, and we now have the peace of mind that our systems are being managed by experts. They are truly a cost-effective IT service provider.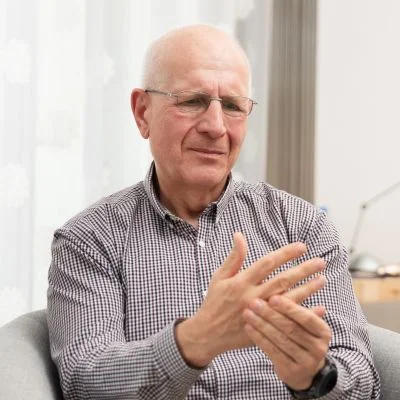 We have been working with Intellinez Systems as our managed IT services provider for over a year now, and we couldn't be happier with the level of support and expertise they provide. They are always quick to respond to our requests and have helped us streamline our IT operations. We highly recommend them!
Intellinez Blogs: An Insider's look into tech and business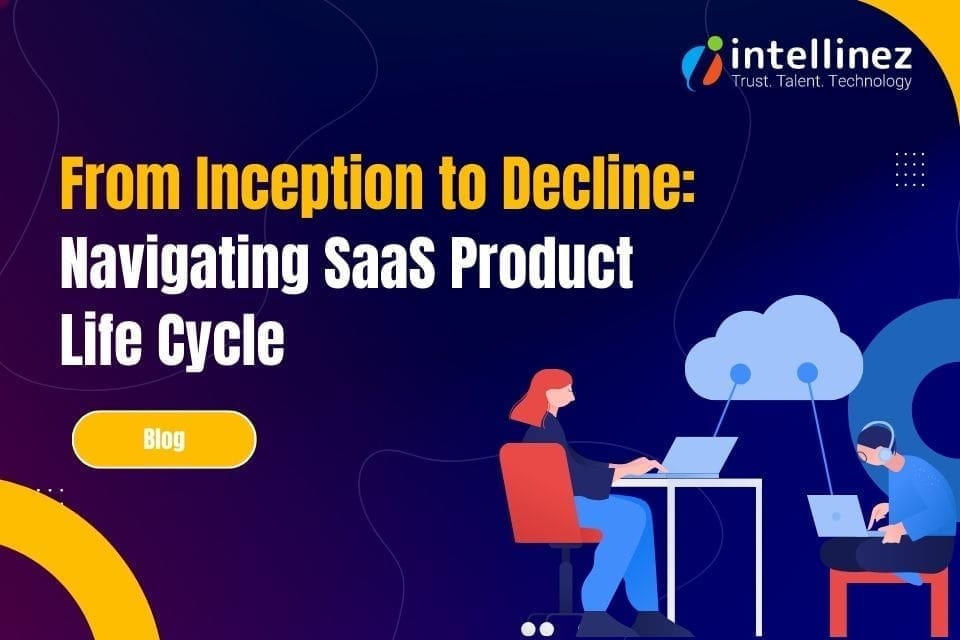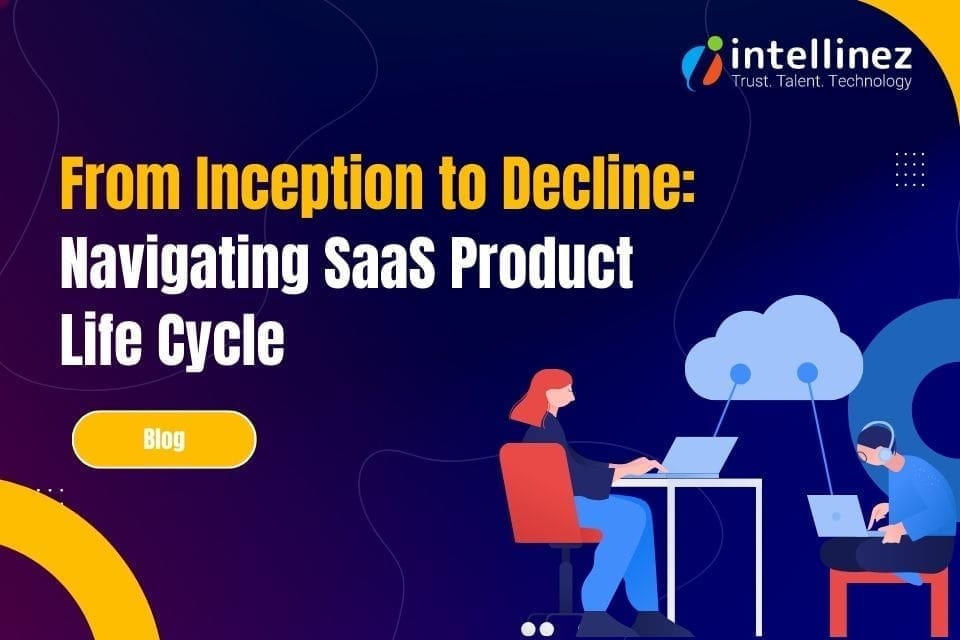 Know about SaaS product life cycle management, from birth to decline. Discover how each phase impacts profits, and master effective management strategies.
Published Date
5 September, 2023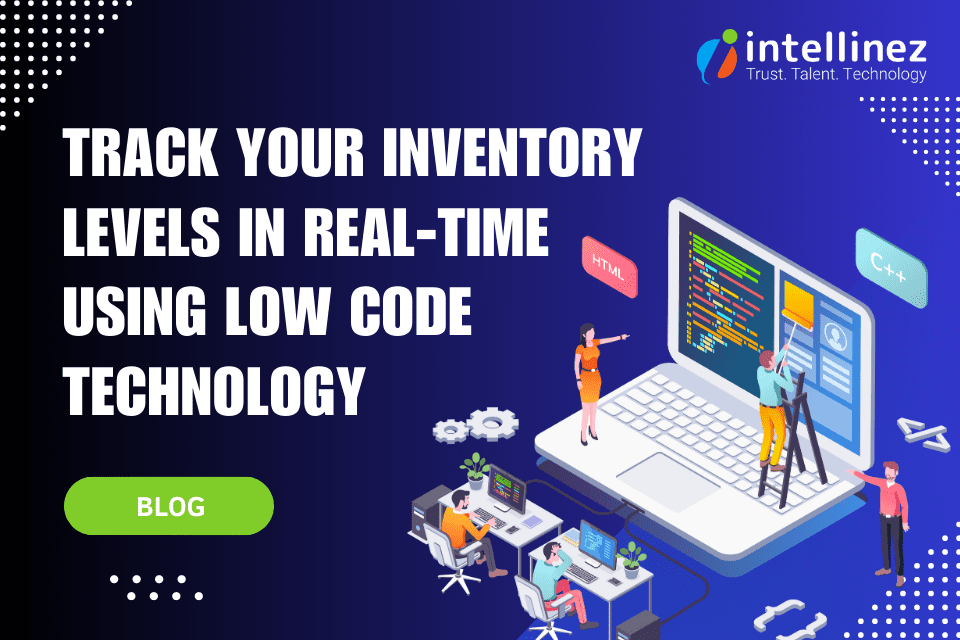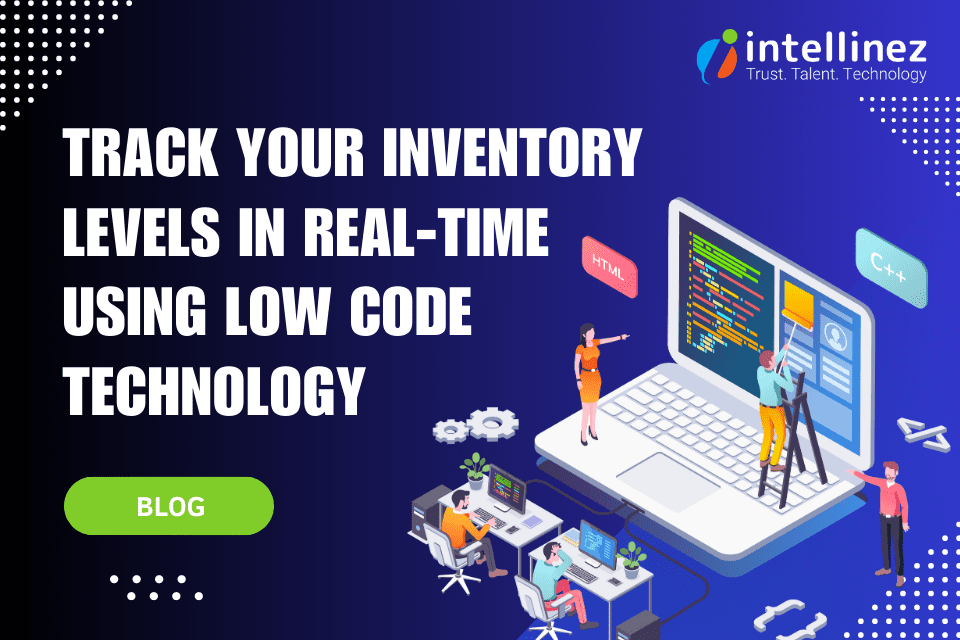 Elevate your warehouse inventory management system with low-code tech – real-time tracking, accessible and efficient for businesses of all sizes.
Published Date
29 August, 2023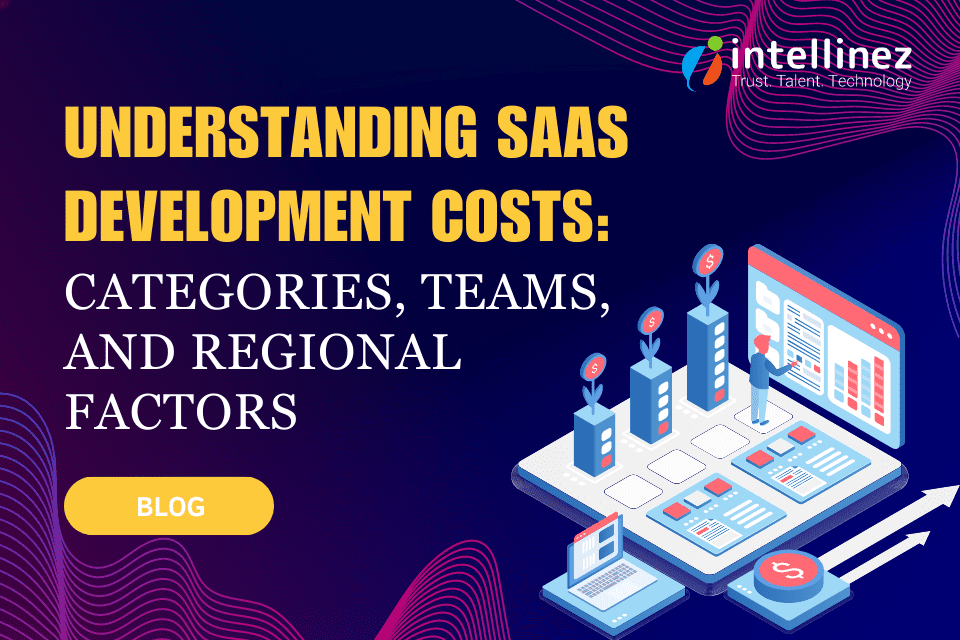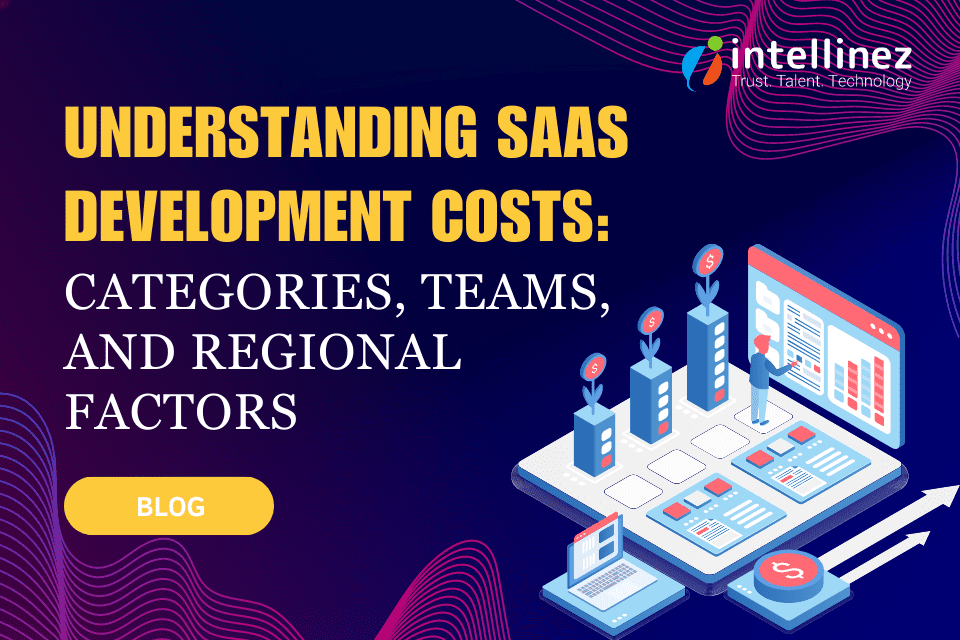 Discover SaaS development costs with Intellinez Systems. Explore pricing factors and real-world use cases of the SaaS market landscape
Published Date
18 August, 2023
Trusted By A Diverse Range Of Small, Medium, And Large Organizations Worldwide.