Bespoke Software Development
Just like clothes, going for a one size fits all approach might help you get off the ground faster, but if your digital product isn't precisely tailored to your needs, it won't make you stand out either. With a team of highly skilled 100+ developers mastering multiple domains of the product development lifecycle, we at Intellinez can tailor a custom software solution for you from the ground up. A bespoke software solution with a custom technology stack will enable you to optimize every facet of the user experience and stand out in an oversaturated digital services market.
Our Software Development
Services

&

Solutions
Our agile, scalable and end-to-end solutions are designed with specific use cases in mind and can be tailored to your organization's processes.
ERP Solutions
Enterprises can compile data from different organizational departments to draw insights, gain cross-departmental visibility, and discover process improvements with our custom ERP solutions.
SaaS & PaaS Applications
We are the industry leaders when it comes to developing SaaS & PaaS oriented applications. Our developers can help you create a whole suite of services, which can be sold under a subscription model.
Ecommerce Applications
You can market your niche specific product or service by establishing of your own eCommerce marketplace. We will assist you right from product development to setting up sales and conversion channels.
Microservice Solutions
We will break down your monolithic applications into cloud based microservices & well documented API's that are easy to integrate into existing software solutions for increased capabilities and faster process cycles.
We develop world-class custom software solutions for enterprises of all sizes ranging from startups to giant multinationals. We will bring your great ideas to life by leveraging our years of expertise and an unparalleled work ethic.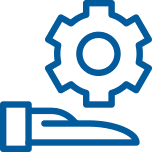 Enterprise Solutions
With our enterprise solutions, you can convert manpower-based organizational processes into ones powered by technology. These custom solutions can range from inventory management systems and CRM solutions all the way to in-house e-commerce platforms, API's and much more.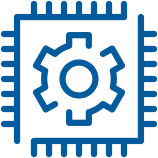 Advanced Tech Applications
Advanced applications incorporating technologies like Artificial Intelligence, Machine Learning, Virtual Reality, Augmented Reality, Mixed Reality, and IoT can transform your business into a technology powerhouse and increase your performance metrics way beyond what traditional methods can achieve.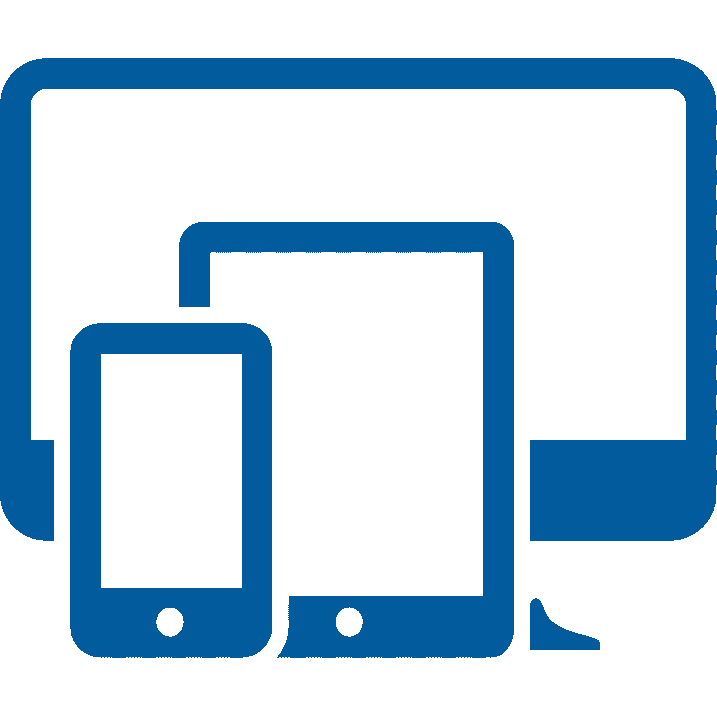 Cross-Platform Solutions
Modern applications can't be restricted to a single platform and need to be available across desktop, web, mobile, and the cloud with no friction and a comparatively similar user experience. We at Intellinez develop and deploy applications across all platforms and devices.

Data & BI Solutions
With our suite of data oriented technologies and industry-leading Bi applications, you can collect, organize, analyze and present data to draw out meaningful insights and implement them into your day-to-day operations, to increase efficiency across departments.
Our years of experience and expertise in designing & developing custom software solutions have enabled us to offer a range of unmatched benefits collectively known as The Intellinez Advantage.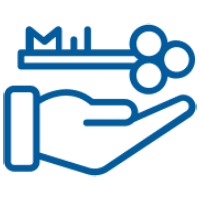 Code Ownership
With Intellinez, you own 100% of your source code. You can easily add new features or optimize existing ones down the line, as you are in control of your entire product stack.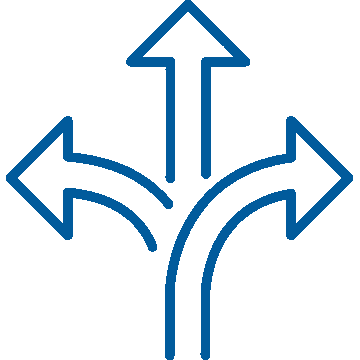 Full Flexibility
We believe that enterprises should be able to scale and alter their custom products with growth and change in their performance metrics. With custom solutions from intellinez, flexibility is at your fingertips.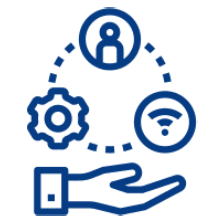 Technology Independent
Intellinez doesn't promote or sell specific software, solutions or technologies. We believe in choosing the right stack for your organization's needs and goals.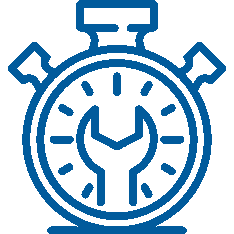 Great After Sales Service
We at Intellinez believe in long-term corporate relationships and offer the best in class after-sales services. Maintenance, technology updates and bug fixes are carried out at regular intervals to ensure the best user experience for our clients.
Our
Tools

&

Technology

Stack
Our Software Development Stack encompasses all the leading-edge programming languages, frameworks, database systems and server architectures. We work with the latest tools and technologies and even develop high-end in-house solutions for greater efficiency.
We boast years of experience and expertise in serving multiple industries and domains. Our custom solutions are designed to cater to specific use-cases and deliver disruption across industries. With multiple teams specializing in their specific disciplines, you will find end-to-end support for any industry or application.
Your capital and our talent are both finite resources. Thus, we utilize both of them with the utmost care and try to be as efficient as possible. We have predetermined three different models with varying levels of control and responsibility to help you choose your preferred level of engagement.
Monthly-Milestone Model
Ideal for small projects with a clear, stable, and settled set of requirements. Milestones are pre-discussed, and the budget is allotted at the beginning of every month.
Time and Resource Contract
Our industry experts estimate the total number of hours & resources required for your project and then bill you accordingly. Ideal for projects with an evolving set of requirements.
Fixed Cost Projects
This model works perfectly for long-lasting and sophisticated projects. You will have access to all our resources and infrastructure against a lumpsum payment for the entire project.
Need to Talk to an Expert ?
Book an Appointment Now!
[contact-form-7 id="170" title="Contat us"]